Beginner friendly, 2 hour in-person class with complimentary donuts & coffee! All supplies included in a take-home canvas zipper pouch.
About this event
Join us for a sweater-themed hand embroidery workshop! Learn a handful of easy embroidery stitches and then put them to use creating adorable sweater-themed embroidery hoop art! Multiple pattern designs will be available to choose from based on your skill level & personal preference. This is meant to be fun, laid-back, and beginner-friendly as well as a fun change of pace for seasoned crafters.
No need to bring anything, all supplies (embroidery needle + thread, fabric, embroidery hoop & patterns) will be provided for each attendee. Everything comes in a blank canvas zipper pouch - which can also be embroidered!
Coffee and donuts will also be provided for a fun, laid back craft session.
Location: This workshop will be held in the workshop space below Burlap & Lace's sales floor. Just look for the stairs in the back left-hand side of the store and come on down for a creative morning!
Contact: jaina@ahumblethread with any additional questions.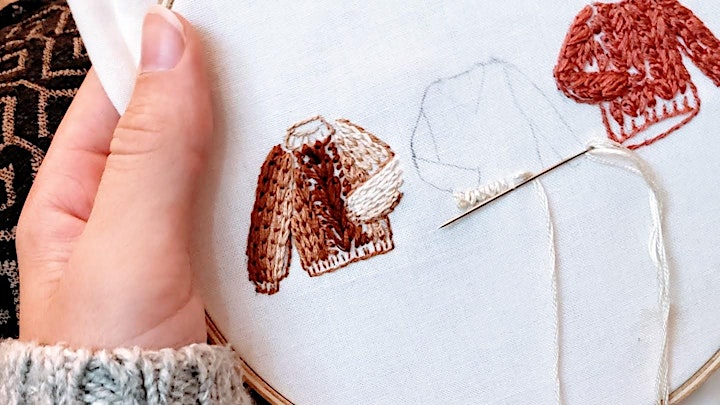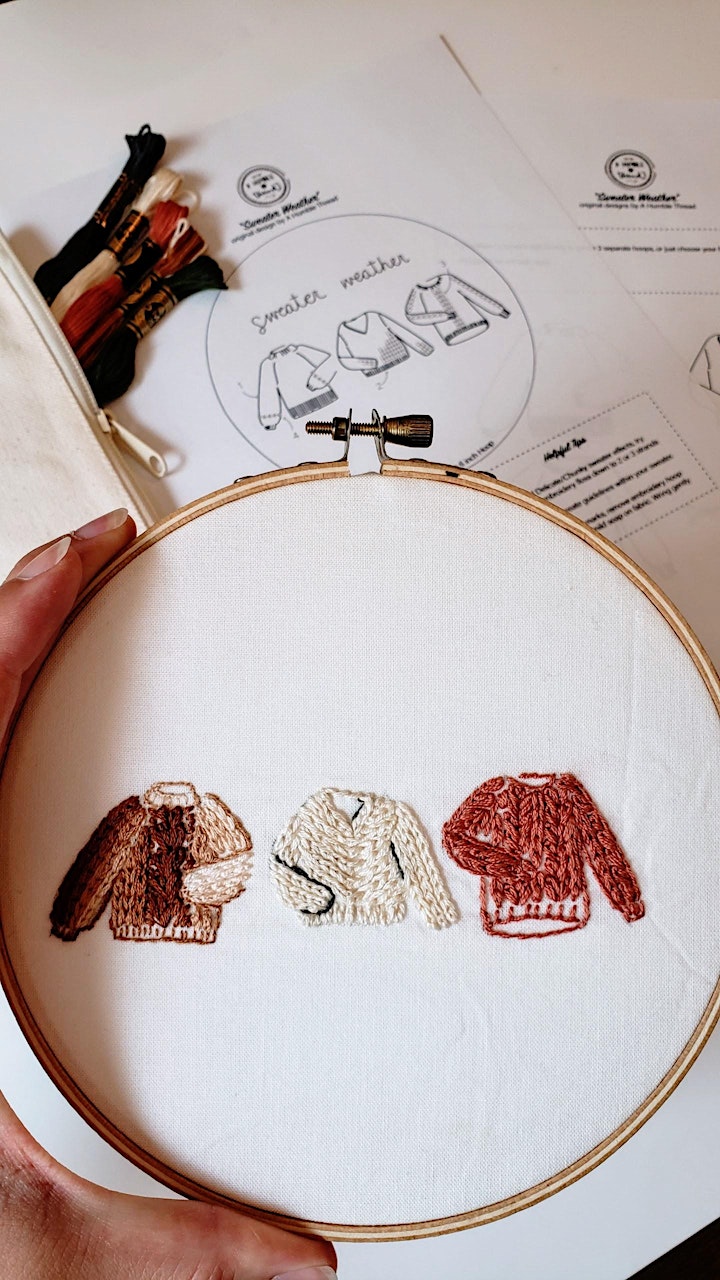 Organizer of Sweater Weather Embroidery Workshop
A Humble Thread is all about the power of a simple thread! The goal with A Humble Thread workshops is to bring people together to be inspired, learn fun and useful "needle & thread skills" and feel really empowered about their newfound ability to be inspired and create something!
Organized by Jaina Quick of Waukesha, WI
About Jaina: A graduate of Apparel Design who works full time designing for a large retailer, her passion outside of work includes gathering people together to be creative and learn new & inspiring things! Whether it's starting with a simple hand-sewn gift or mastering the sewing machine and making your own clothes, it's amazing what A Humble Thread can do!