Description
ReLease, ReLax and reJUvenate on Friday 6/21/2019 during this very special Inner Child Sweatlodge.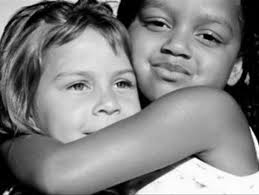 Invite your inner child to come out and PLAY!
Expect to feel so good you'll want to do it again and again and again!
Experience a magical evening under the stars in a beautiful Urban Forest! The Sweat leader will masterfully guide us through Release, Relax and Rejuvenation exercises. The Sweat is open so you come and go as you please, its very soothing.

Our tastebuds will be tantalized by Organic light Yummy bites including Smoked Salmon & Veggies spreads served on Vegetables or Crackers, Guacomole, Hummus, Chow Chow inspired veggies, Fruit, Distilled Water and Soul Kombucha. You are welcome to experience healing oils for a deeper Release and Relax.
The lodge is inside but the experience is an outdoor/beautiful urban forest...Trust your GUT and join us for an evening with High Life people and LOTS of Good Vibes!
This is an intimate affair where there will be NO Strangers, No explicit activity, No alcohol Yet lots of GRACE, WELCOME and NATURAL HIGHS!

What to wear:
We will be sweating so loose or very comfortable clothing is desired. Some women wear; wraps, bathing suits, sun dresses, yoga shorts and t's...Some men wear; swim trunks, shorts
Make sure you bring: Towel, flash light (its dark in the forest), slip on shoes

Parking: This is a residential community. Limited street parking available, Just park close by and walk. Please do not park in front of peoples driveways. (I've never had a hard time parking or walking 1/2 a block at the most). We will have a greeter at the front of the Land trust to help guide you until 8:00pm.
Veterans: Thank you for your service! obtain email discount code: soulkombucha@gmail.com