Description

The SWE Professional Development committee presents a panel of moms working in engineering. The panel will take audience questions and discuss maternity/paternity leave, work schedule solutions, gender bias issues faced related to motherhood, childcare questions, and resources for more support. This event is geared towards those considering parenthood and parents who are looking for more information about how other people balance engineering and family life.
The event will begin with a short period of networking and light snacks, then the panel discussion will begin. Bring your questions!
Address: 11811 Willows Road, Redmond, WA 98052
Directions:
We will be meeting in the South building lobby. It will be locked so our hosts will be watching for people.
From I-405
From Sea-Tac Airport follow signs "TO FREEWAYS", you are heading toward SR 518 East ramp "TO SEATTLE". Merge onto 518 E and follow signs to I-405 North "Renton/Bellevue". Stay on I-405 for approx 14 miles. Take the 124 th Street/Totem Lake Blvd. exit (#20b). From the exit, you will want to head east on 124th street. Follow 124th east through the commercial area, and down a small hill to Willows Road NE. Turn right onto Willows Road heading south. There are two entrances to the Physio-Control campus. Both are on the right side of the road, the first about 200 yards after you turn onto Willows Road, and the second about ¼ of a mile. There are red Physio-Control logo/signs at each entrance.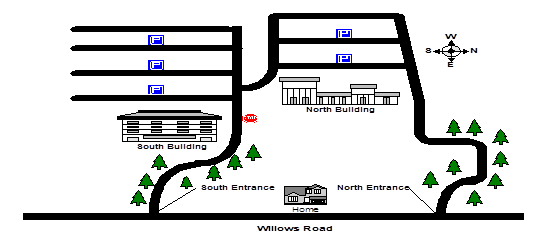 Parking:
There is adequate parking available. Guest parking is available nearest the entrances of both buildings.