Description
Swayamvar -

Singles Brides and Grooms Exhibition - (Only South Asians & Indians-CHICAGO MATRIMONIAL! )

Ages 26 - 47
Looking to meet SERIOUS and VERIFIED singles? Living in CHICAGO and MID WEST area? Wisconsin, Iowa / Indiana / Illinois / Minnesota/ Dakota / Missousri / Kentucky / Tennessee (all come out!)
We at Swayamvar want to do more events in your city so you get to meet people in the city and around the near by states. We want to end your single status and help you succeed.

What you get: - Printed biodata of all the candidates and you get to choose who you want to meet once the event is over. Come out to these and don't sit messaging on the phone.

Who can come? This event is for American Born Desi / Indian Born Desi and where ever you are born in does not matter as long as you are an Indian / South Asian descent.
This event is for MATRIMONIAL only!

Bring a friend and you get 30% off second ticket. These people will be real and verified.
MATRIMONIAL / SINGLES / MARRIAGE / NEW YORK CITY MATRIMONIAL /MATRIMONY / SERIOUS MATRIMONIAL EVENT / Jeevansathi / shaadi.com / bharatmatrimony / Plentyoffish / Tinder / hindimatrimony (Are you bored of these? Meet in real)

Refund policy: Tickets are non refundable. If event is cancelled you will be refunded.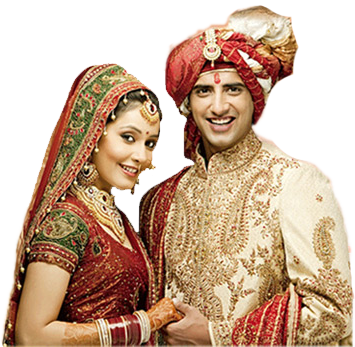 Description:

What is Swayamvar? an ancient Indian tradition where all suitors and suitresses come to one venue and meet each other.

CHICAGO see's the FIRST ever launch of Swayamvar in 2017 and will bring in 40 to 50 people all singles. Bigger and different event you have not seen in this city yet!

For Indians who are looking to meet other Indians and serious for settling down

Why should you come? A practical way of meeting singles and not limiting oneself to online medium
BEFORE NEW YEAR do not be single!

Fun event and longer event allows you enough time to get to know everyone

Get discounts if you bring a friend along * (ask us for details)

Meet tons of singles seriously looking for marriage in the chicago area and Mid West!

Appetizers will be provided
Suitors and Suitresses are invited! You are the star of the event. We celebrate this November / December with you and end the Single's status!
Event schedule
An informal introduction - To learn about participants and so that you know who is who. Everyone will receive book with all the biodatas (we don't share photos that is why come and meet them). Take notes and ask for email ids if you like.

Round 1: SHORTER ROUND - Each table will have 1 guy and 1 girl - You talk to each other on a ice breaker question. This will be only for 4 minutes. Then guys will move to the next table. An activity will be given to all of you to solve / or answer a question (open ended questions - where would you like to go on a vacation?)....This breaks the ice and you get to know each other.
BREAK - Only for 20 min.
Round 2: LONGER ROUND - This round will be again 1 on 1 where guys will meet girls individually which will be a second option. This round will be 7 minutes. In this round the boys will move and girls will be given specific tables. They won't move. Only guys move.
Note: If a guy does not move to the next table after the bell rings each 8 minutes you will be given one warning and if you don't follow second time you will be removed from this round and cannot participate in the event. Rules are very strict for this event.
Round 3: MATCH MAKING ROUND - Choose 2 people you liked from opposite gender and meet them on the same day for 5 - 10 mins. on a date same day. Write the names of the people.
The whole event will take 5 hours so have enough time.

The whole point is to go on a date and get the process started.
End of the EVENT please keep the sheets with you to stay in touch with the contacts.....:)

Rules:
Round 1 and Round 2 are mandatory if you want to participate in the event. ONCE YOU JOIN ROUND 1 YOU WON'T BE ABLE TO LEAVE TILL END OF ROUND 2

When the bell rings and you don't move to the next table as a guy or girl then you will be given 1 warning and after that you won't be able to participate in the event. This is a fair policy so that everyone gets to meet each person.
Time: Please make sure you have 4 hours in your schedule that day of the event. You want to make most out of it. You don't want to say to yourself " I liked that girl I wish I had more time".
Most important - HAVE FUN!
FAQs
Discounts

* Ask dezidreamz2@gmail.com for discount policy.
Attendees will have to bring their ID
Is my registration/ticket transferrable?
Only 1 week in advance you can transfer.

Do I have to bring my printed ticket to the event?
Show your ticket on an electronic device / print your ticket
What is the refund policy? No refunds

Privacy Policy?
We don't share anyone's information. Use your judgement.
Date and Time
Location
Refund Policy