Sales Have Ended
Ticket sales have ended
Sorry the ticket sales have ended. Please go to www.facebook.com/dezidreamz to check out the next event in your city.
Sales Have Ended
Ticket sales have ended
Sorry the ticket sales have ended. Please go to www.facebook.com/dezidreamz to check out the next event in your city.
Description
Swayamvar -

Singles Brides and Grooms Exhibition - (Only South Asians & Indians-CHICAGO MATRIMONIAL! )

Venue: Stock and Ledger Kitchen & Spirits
70 W Madison, Inside Building Lobby, Chicago, IL 60602, United States
Time - be there between 445 pm to 545 pm
Ages 27 - 43 (+/- 2 years is ok) - Tickets sale end April 28th at 12 pm

Event Details:
We are planning to bring an event to CHICAGO that will be a big one! This is for people looking for:

Marriage
Partner search
Looking around

We invite people from all over US - Chicago/ Milwaukee / Indiana/Iowa / Wisconsin / Michigan / Minnesota

Please share with everyone and spread it like wild fire.

This is proper matrimonial. People from all castes / cultures / religions are invited. People from East Coast and Midwest will come out in person. Online apps / shaadi.com matrimonial sites we have tried all - it just does not work! Meet in person.

https://www.youtube.com/watch?v=OT-5F5Nm1yc

Swayamvara (Sanskrit (https://en.wikipedia.org/wiki/Sanskrit_language): स्वयंवर), in ancient India (https://en.wikipedia.org/wiki/India), was a practice of choosing a husband, from among a list of suitors, by a girl of marriageable age (https://en.wikipedia.org/wiki/Marriageable_age).

On the appointed day and venue, the girl chooses from an assembly of suitors, or the suitors by completing a task. When the girl identifies the husband of her choice, she garlands him and a marriage ceremony is held immediately.

-------------------------------------------------------------------------------------------------------

Why SWAYAMVAR? Matrimonial / Dating sites and apps - the biggest disadvantage is - PICTURES AND PICTURES NOTHING REAL!

Why to look at pictures when you can meet the Indian singles in the city! You can come out and meet each other as you all are definitely looking for long term? Why to waste time on online sites looking at pictures and imagining what will happen next? Don't imagine = Be found!

Our families met in person that is why got married!

Main Event:

Round 1: You meet each person individually. Only men will move from one chair to next chair. Ask for minimum details and just breaks ice!

This will be a brief round - you can keep it short and think who you like?

BREAK

Round 2: This round is longer and you meet the same people but ask more detailed questions. The host will give you a set of questions to ask before Round 2 starts or be creative bring your own. Ask more serious questions. Don't waste time. Don't also make it feel like its an interview. See questions below be prepared.

Sample questions
What are you looking for in a guy / girl? (Ex: are you looking for personality that matches with you or something similar)
Do you text more or call? Meetings: do you like to meet once a week?
What type of personality are you (Ex: do you get angry fast? Do you like to stay quiet mostly (introvert?)
Do you think can we have a second date? What is most important thing to make a relationship successful?
How would u like to spend a special day together? Do you believe a couple should hold no secrets or is it fine to keep some things sacred? Will it make you insecure if I spend a lot of time with my friends or at work?
How many times a month is fine to go on a date? What's your way to vent out the negativity and frustrations that pile up when in a relationship? How important is physical attraction and intimacy for you in a relationship?
What is that one thing that attracts you about this person sitting next to you?
If you have a rough day, what will you want…to stay alone or to have me around to share and cheer you up?
What do you think should a person take as an indication of being ready for marriage?
What motivates you in life (in terms of finding a partner?) Why do you want to find one?
What channels have you tried to find people (Apps / Shaadi.com / References / or through Family)
What is your goal in terms of marriage / finding a partner / dating?
What do you like to do in your spare time (Movies / Food / Travel / Sports)
What makes you happy? (ex: one time when I helped someone cross the road he was a blind man)
What makes you feel sad? (ex: when my grandfather passed away)
What do your parents say the best about you? (The best daughter)
What attracts you in a guy / girl? (Like his eyes / or his personality)

Round 3: Match Making - This round is like 10 minutes. Don't leave before this round because this is your last chance to make a connection. After this people leave. In this round give the name of 2 people you liked the most to the organizer. Organizer will ask these two people to meet privately. Then you meet one by one. It's not wrong to ask a girl or guy in this round if you want to interrupt and meet them. They should be interested too.

Strike the iron when it is hot!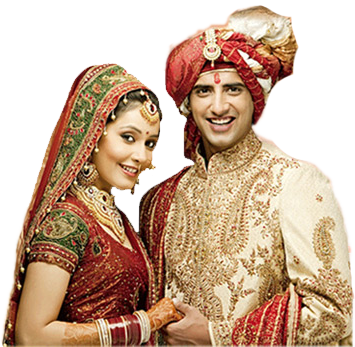 Ages 27 to 43 years
We will not have separate age groups. Indian Singles group is small. Whoever is 28 to 43 will be there. Age is something that will be on the name tag on the people. They have to be visible.

Time limit: 5 hours save this time in your calendar..We are providing an event and a great venue - don't tell organizers we have to finish in 3 hours...please come only if you have time for yourself. People have come from far to meet you all. Respect it. No, it is not a short event. It's a long event.

FAQs
1. You will get - pens / Biodata Book / Information about the event how to maximize your opportunity
2. What to wear on the day of the event? Men - Only suits will be allowed (no tie) / Women - Will wear only nice dresses / formal clothes / can wear Indian wear

3. Age: Ages are 27 and above so there are no separate age groups
4. What we need from you before the event? 48 hours in before date of event?
Biodata - Name / Age / Marital Status / Profession / Education / City you live in / About you in 3 lines / What you are searching in a partner - 3 lines?

Send asap after buying ticket - dezidreamz2@gmail.com

5. Can we ask for contacts details? Yes, ask freely for name and phone number and email ids. We do not do match making. You will get everyone's email id after event is over in next 48 hours.
6. Drinking policy: You are allowed to drink only 1 alcoholic drink as we want people to be sober and utilize the time and not make it a party room. If we see you are getting drunk you will be removed from the event.


ENJOY THE SHOW! FIND SOMEONE NOW!