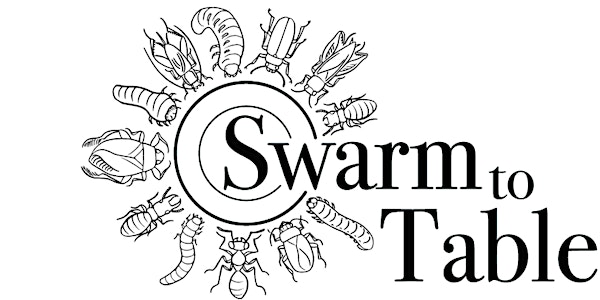 Swarm-To-Table Gourmet Insect Feast and Insect Art Exhibit
Event Information
Location
The Crossing Campus Ministry
1127 University Avenue
Madison, WI 53715
Multi-course insect feast and insect art exhibition presented by MIGHTi, Slow Food UW, and Brooklyn Bugs
About this event
Slow Food UW, the Mission to Improve Global Health Through insects (MIGHTi), and Chef Joseph Yoon of Brooklyn Bugs have joined forces to bring Madison an unforgettable evening of insect-based cuisine and insect-inspired art. Beginning 6:00pm on Saturday, April 27th in the banquet space of The Crossing, Chef Yoon and the Slow Food UW kitchen team are serving up a four-course insect themed supper marrying local springtime produce with grasshoppers, ants, crickets, mealworms, scorpions, and more.
The Swarm-To-Table insect banquet will be served family style, so guests are free to try as much or as little of each dish as as they please. We get that eating bugs is a tough sell for some folks, and our dishes will reflect a range of "bug-forwardness." For the uninitiated, wasp and apple granola may seem like a bit much, so folks with a healthy skepticism can stick to delicious cricket-crusted fried chicken or tofu, and other dishes with a less conspicuous insect presence. We will also be offering fair-trade coffee, locally brewed kombucha, and will begin our evening with insect-infused mocktails.
Insects don't just taste great, they're also wonderful to look at. Our insect-inspired art exhibit, featuring pieces created by UW students, faculty, local professional artists, and high schoolers, will be displayed in the banquet space and adjacent rooms. Information about the benefits of edible insects and their cultural importance around the world will also be presented. As guests arrive around 6:00pm for pre-dinner mocktails, they are encouraged to mingle and check out these diverse insect art offerings. Some pieces will be available for purchase, arranged with the artist on an individual basis.
Edible insects are increasingly featured in conversations around climate resiliency, sustainability, and improved health outcomes in food systems. We're excited about all that, and we also want to share our enthusiasm for how amazing insects are and how delicious bugs can be. In the hands of these creative cooks, we hope to you'll emerge from this experience with a new appreciation for this delicious and dazzlingly diverse palate of ingredients. Whether an experienced entomophagist (bug eater) or a hardened skeptic, this event seeks to expand Madison's appreciation for insects as food.
**Note: Those who are allergic to shellfish may also be sensitive to insects.**
(photo credits: Brooklyn Bugs)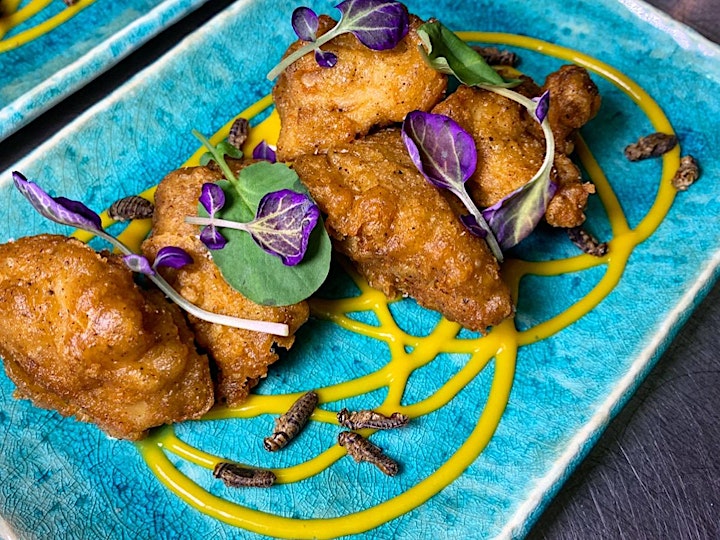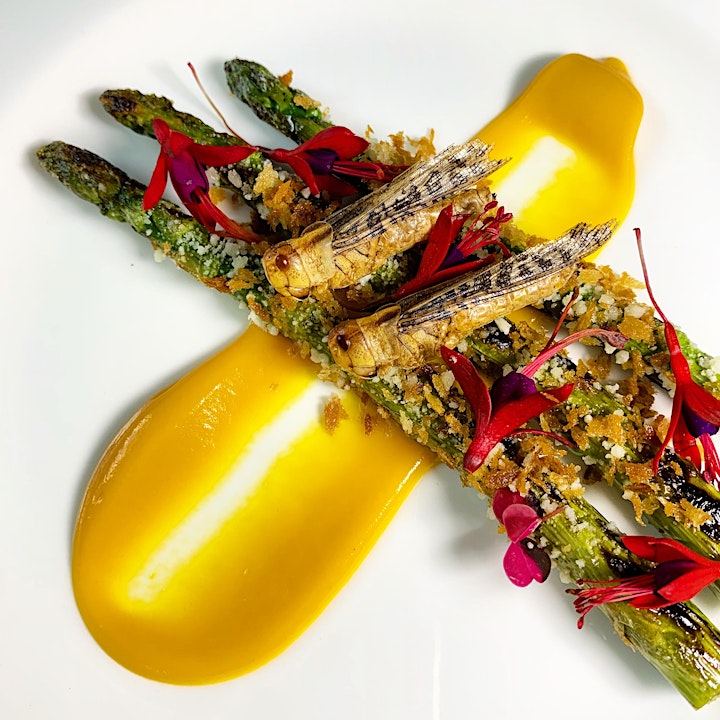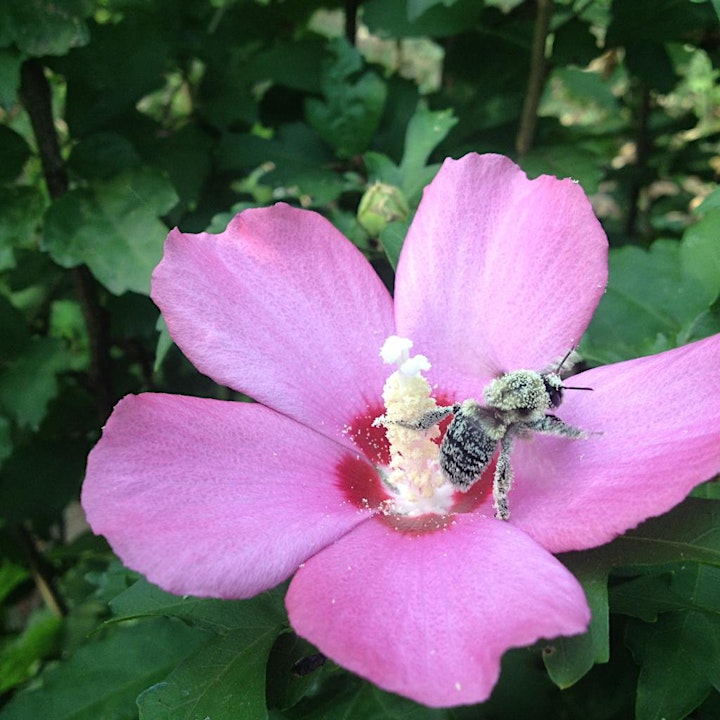 This event is made possible by the Sam Graham Catalyst Fund, the Department of Entomology, and the Global Health Institute at the University of Wisconsin-Madison.
Bee there or bee square.
Date and time
Location
The Crossing Campus Ministry
1127 University Avenue
Madison, WI 53715