Join us for this creative community textile, recycling event in Federal Way, WA!
About this event
With special thanks to the City of Federal Way and other key partners, we are able to host a another safe, community swap!
Join us for this FREE, Community SWAP event!
On May 15th from 10AM - 3PM
FIRST WE MUST COLLECT YOUR SWAP ITEMS! WANT TO CONTRIBUTE TO THE SWAP?
Get rid of your MEN and Women's SEASONALLY APPROPRIATE "maybe one day"` bad mojo, no longer serve a purpose clothing, accessories and shoes and share your unwanted items with someone who will make your old items, new! All SWAP items will be collected at the South King Tool Library in Federal Way. NO CHILDREN'S ITEMS AT THIS EVENT!
Beginning in April, deliver your SWAP ITEMS to the South King Tool Library. DETAILS BELOW!
We ask the following:
--Make sure your items are Spring/Summer appropriate and in new or gently used condition (Free of stains, damage and tears, minimal signs of wear), clean, pressed and pre-hung.
--Handbags, Accessories and shoes must also be clean with little signs of wear and free of damage.
Items accepted for swapping:
Dresses
Jeans
Shorts
Skirts
Light Jackets
Jumpsuits
Athletic Attire
Shirts
Athletic Shoes
Pumps
Ballet flats
Scarves
Handbags
Once you have gathered your swap worthy items. Drop off all of your pre-hung, swap items, beginning Pre-Swap drop-off begins this Saturday!!!!
Pre-SWAP Drop off hours are SATURDAYS through May 8th from 11AM - 1PM:
April 3rd,
April 10th,
April 17th,
April 24th,
May 1 and
May 8th.
@South King Tool Library,
1700 S 340th St, Federal Way, WA 98003.
Can't drop off beforehand? Don't worry, you can always bring your items the day of the event, just be prepare to hand your items up yourself.
WANT TO SWAP?
Come grab amazing, new to you items, while helping reduce textile waste in our city. PLEASE Bring Your Own Bag(s) for your finds, 1st come, 1st serve! RSVP for your spot today! ONLY grab what you will use.
***If you have tested positive or in contact with someone who has tested positive for COVID19 we ask that you sit this one out. In addition, if you are exhibiting any of these symptoms, please sit this one out.***
EVENT ATTENDEE Reminders:
- Schedule your swap spot and arrive up to an hour prior to hang your items, if you did not drop off during pre-swap drop times.
- Arrive between 10 and 15 minutes ahead of your intended swap time to line up for entrance.
- You can schedule attend, even if you did not contribute.
-Bring your own bag.
-Face Covering is required!
- Attend at your own risk. Check CDC guidelines too see if you should be attending any events.
- This is NOT a 1 in 1 out swap, you can take whatever you need.
- If you choose to bring items the day of, please plan to incorporate them into the swap yourself!
VOLUNTEER OPPORTUNITY
- Want to help? Great! We'll be setting up on Friday, May 14th from 630M until we are finished and you we can use help for any portion of that for hanging up items, accordingly. Masks Required. Volunteers get to take 1 item before the swap opens! Click on the volunteer ticket option to sign up.
This event is intended to offer and empower attendees to engage in a sustainable and eco-friendly option for acquiring "new" clothing items and getting rid of unwanted items responsibly.
All items not claimed will go to The Chayah Movement partner, Big Brothers Big Sisters of Puget Sound.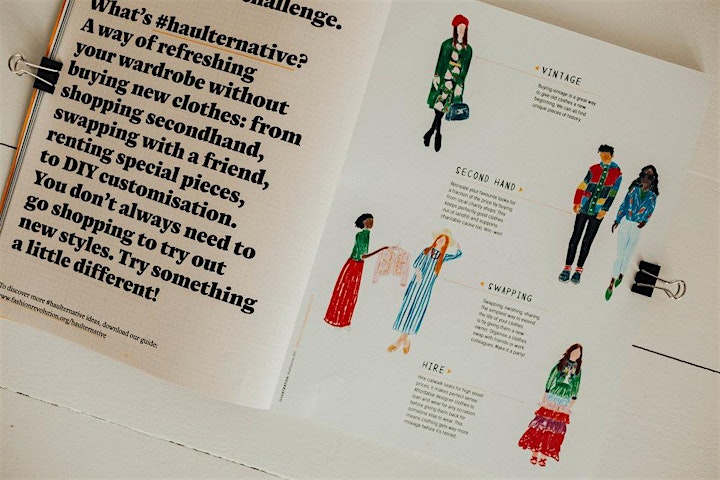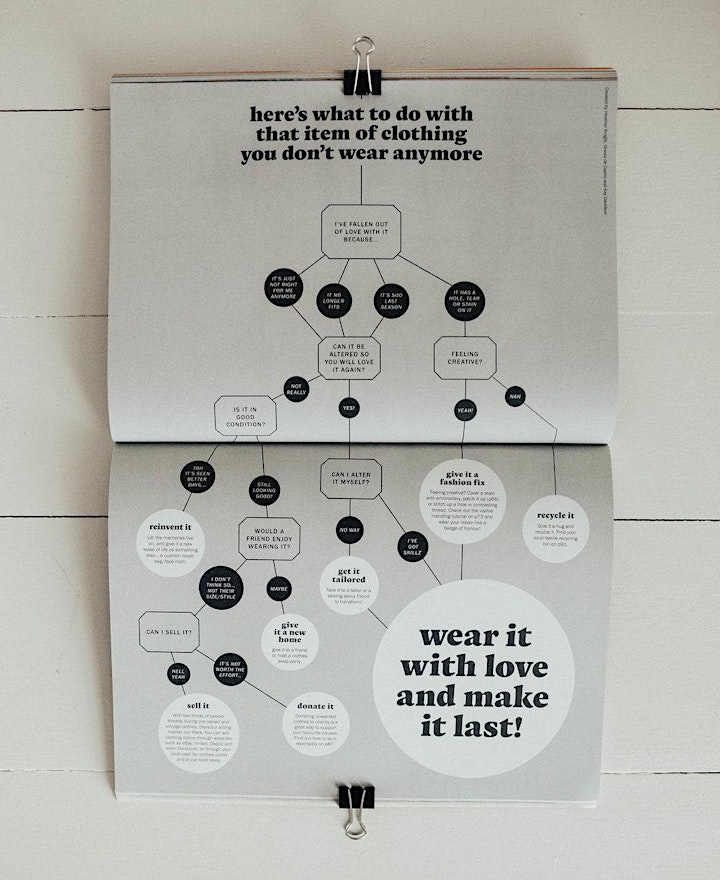 Organizer of Swap Til' You Drop V - Free Community Clothing Swap!
The Chayah Movement focuses on offering ways for individuals to minimize their textile waste. We act as a textile recycling hub, through resale curation, upcycling, repurposing and donations that support multiple non-profits. Additionally, Chayah promotes textile waste awareness, upcycling projects, community recycling events, re-purposing ideas, thrift and sustainable fashion empowerment on social media.