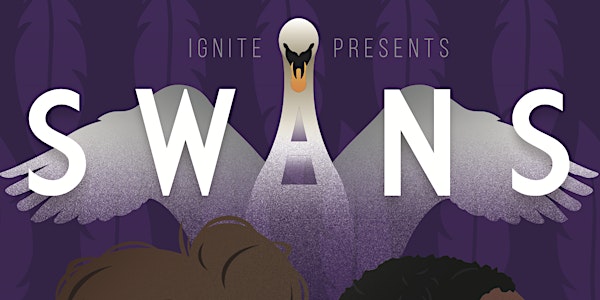 SWANS
When and where
Location
Monroe Community College (Building #4, Parking F, Black Box Theater) 1000 East Henrietta Road Rochester, NY 14623
Description
From Friday August 23-Sunday August 25 at Monroe Community College Black Box Theatre, IGNITE proudly presents: SWANS.
A woman is caught between an abusive husband and her vulnerable thirteen-year-old son. An all-Deaf cast takes on the themes of rape culture and toxic masculinity in this new work by Rochester playwright Maria Brandt.
Adapted by Cat Cassidy, Kendell Charles, Phelan Conheady, William hayes, Stacy Lawrence, Judy Molner, and Marissa Woodruff.
After each performance there will be a brief talk-back to discuss how these issues affect the Deaf community at large as well as how to receive support and access to local and national resources.
*SWANS is in ASL and the intended audience are those who are affiliated with the Deaf community and identify as Deaf, Hard of Hearing, DeafBlind, CODAS, and ASL interpreters.
**Accommodations, including voice interpreters, CDIs, and a scene-by-scene synopsis will be provided upon request only. Please contact brittany@deafignite.org if accommodations are needed.