Location
The Balcony Theater
West Park Presbyterian Church
165 W86th Street
New York, New York 10024
Description
*PLEASE NOTE THIS SHOW IS PERFORMED IN RUSSIAN*
Back by popular demand, renowned Russian stage director Aleksey Burago and The Russian Arts Theater and Studio present a new adaptation of Anton Chekhov's Swan Song (Про Великое Ничто) a comedy to be performed in Russian by legendary actor Ernst Zorin (Honored Artist of the Russian Federation, Vakhtangov Theater), and Gala Orlovsky (Prominent Artist of Ukraine Citation) with live music by Di Zhu (Grand Prize Winner, New York International Piano Competition).
Featured as part of the first annual New York Chekhov Festival, Swan Song (Про Великое Ничто) is a love letter dedicated to the theater. Enter the stage door and embark on a journey with four actors as they pay homage to Russian theater, its rosy illusions, backstage romances, and battling egos. Newly adapted by Ernst Zorin, the story revolves around Svetlovidov, a faded star torn between ambition and exhaustion. The plot unwinds over the course of one evening following a banquet in honor of the aging actor, where he learns plans are in place to replace him in the next production. In the hours and minutes leading up to the performance, clashes quickly take place, and soon, easier consolations are found inside the vodka bottle. A satire intertwined with improvisations, dreams, and secret jokes that have survived countless generations at the stage wings, this delicious portrait of the world of theater is not to be missed.
Strictly Limited Engagement.
Four Performances Only! Seating is limited so be sure to reserve your tickets in advance.
*Please note tickets for Three Sisters are purchased separately at www.3sisters.eventbrite.com.*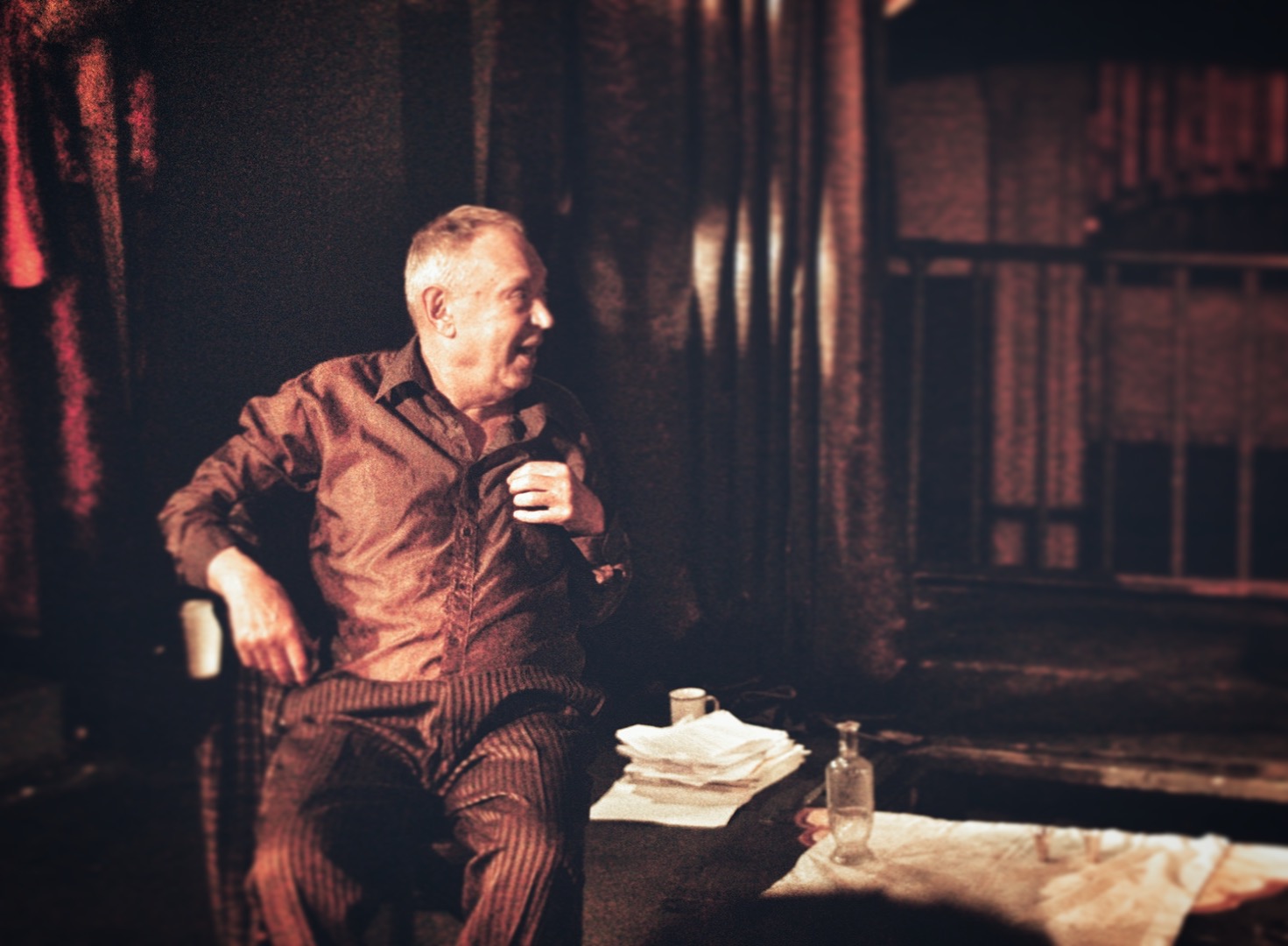 THE CAST
GALA ORLOVSKY, Prominent Artist of Ukraine Citation
Actress Gala Orlovsky has toured throughout the world in her work as a stage actress. A recipient of the Debut of the Year Award for her portrayal of Pippi Longstockings, Gala was also awarded the First Prize in Ukranian National Theatrical Festival for her role in Save Me From Hatred (by Alexander Galich) and Golden Lion Award for best female role in Birdcatcher's Fun.

ERNST ZORIN, Honored Artist of the Russian Federation, Vakhtangov Theatre
Actor Russian actor Ernst Zorin has worked over twenty years with the world famous Vakhtangov Theater, appearing in numerous productions including the sensational Princess Turandot.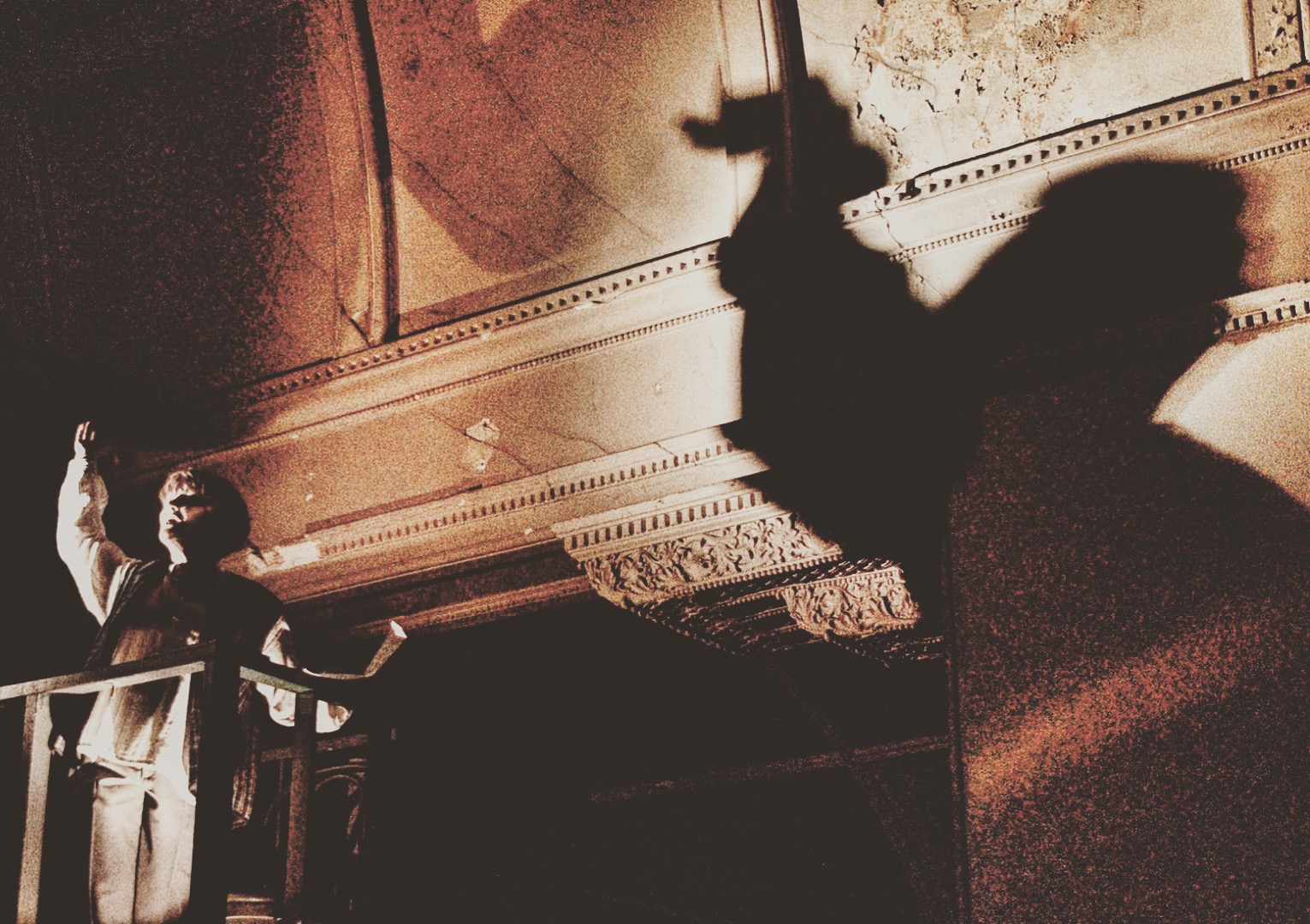 FAQs
Will there be subtitles in this performance?
This production will be performed in Russian without subtitles.
How can I contact the organizer with any questions?
Please email us at hello@russiantheater.org
Is the theater wheel-chair accessible?
Unfortunately, the Balcony Theater is not wheel-chair accessible.