Event Information
Location
Governors Island
Governor's Island Ferry Terminal
New York, NY 10004
Refund policy
Refunds up to 7 days before event
An open-air Cajun & Creole music festival on Governors Island, May 15-16th!
About this event
We are excited to host this year's Swamp in the City: A Cajun & Creole Music Festival on Governors Island, May 15-16th!
Set on a 172 acre island in the heart of New York Harbor, the weekend-long outdoor festival will feature world class Cajun & Creole bands on two different stages, jam sessions, picnic concerts, pod partner dancing and ample breathing room on New York City's picturesque island.
We are thrilled to be reopening festival season with Jesse Lége, Cedric Watson, Joel Savoy, Joe Hall, Kelli Jones, Wilson Savoy, Jourdan Thibodeaux, Chas Justus, Jo Vidrine, Rose & the Bros, Bayou Brew... and maybe more!
While this year's festival is free and open to the public, we kindly ask that you make a donation along with your RSVP to help offset the costs of hosting this event (suggested amounts listed on ticketing page). Please pay what you can! Your donations support us in bringing back live music of the highest quality and being able to continue to do so in the future. A complete festival schedule and event map will be emailed on/around the first week of May.
Yes! Bring your instruments! We are planning to host a jam each day and, if enough of you let us know you're interested, we'll offer a few group lessons in playing Cajun & Creole music. We'll be setting up a Swamp in the City HQ tent on the island where registrants can also stash their instruments safely when not in use.
While we feel that communal experiences are needed now more than ever, we are sensitive to ongoing safety concerns and the health and well-being of our community. Here are some steps that Swamp in the City is taking to ensure our festival happens safely:
- Hosting the festival in the most spacious outdoor venue NYC has to offer
- Adhering to all current NYC Health & Safety guidelines
- Programming two stages that are a short walk from each other to avoid a confluence of people in any specific area.
- Requiring all performers and attendees to wear masks when unable to keep a minimum of 6 feet of distance from others
- Creating designated areas for dancing and no-dance zones for people interested in listening away from dancing.
- Providing hand sanitizing stations near both stages.
- Encouraging attendees to identify their preferences re: dancing/distancing visibly so that we can support each other in enjoying the festival in the way that works best for each of us right now
- Survey results indicate that most attendees and artists will be fully vaccinated by May.
Here are some things that Governors Island is doing to help keep visitors safe:
- Ticket reservations are required to manage capacity and ensure social distancing on ferries. Visitors must reserve timed tickets in advance and depart on their selected return ferry. HERE is the link to purchase tickets. (Visitors can also take the NYC Ferry to Governors Island, which departs from Pier 11 in Lower Manhattan - reservations not required).
- Visitors are required to wear face coverings while queuing, boarding, riding, and disembarking Governors Island ferries, and on the Island whenever social distancing is not possible.
- Visitors must maintain social distancing of at least 6 feet between groups.
- Increased cleaning procedures and schedules are in place for all restrooms, aboard ferries, and in high-touch, high-traffic areas across the Island.
- Enhanced health and safety protocols are in place for all food and drink vending locations.
- Hand sanitizer and hand washing stations are located throughout the Island.
Swamp in the City is open to other suggestions around how to best ensure the safety of our community.
We respect that for some members of our community the best choice will be to wait until next year to join us. If you're staying home this year, please DONATE to support us in bringing back live music and being able to continue to do so in the future.
We look forward to seeing your smiling eyes on Governor's Island in May!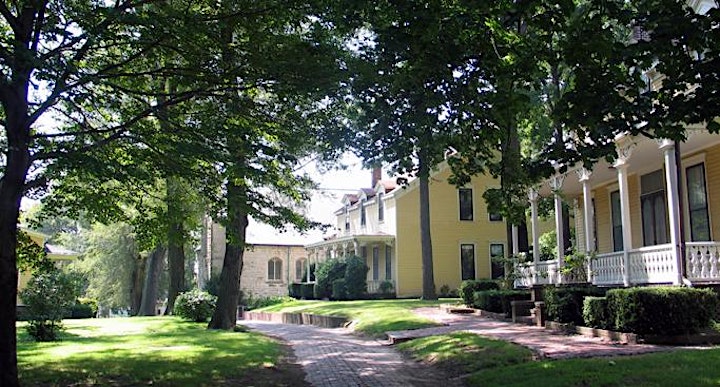 Date and time
Location
Governors Island
Governor's Island Ferry Terminal
New York, NY 10004
Refund policy
Refunds up to 7 days before event