SWAMP DOCS - A MEETUP FOR FLORIDA DIGITAL JOURNALISTS & DOCUMENTARIANS

Monday, March 25, 2019 from 7:00 PM to 9:00 PM (EDT)
Event Details
A meetup for Florida Documentarians & Digital Journalist
MARCH 25th 2019 7PM
SPEAKERS & ORGANIZATIONS 
DOCUMENTARIAN - ROBERT ADANTO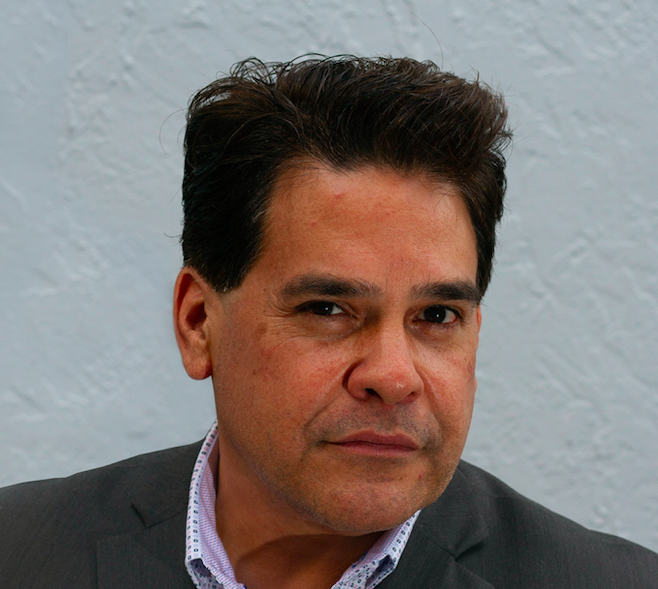 Robert Adanto is a classically-trained actor, documentary filmmaker, and educator. As a filmmaker, he is interested in exploring how artists respond to rapid, sometimes catastrophic change. A fellow of the Sundance Institute Documentary Program, Robert's documentaries have examined China's meteoric march towards the future (The Rising Tide, 2008), the lives and works of Iranian female artists (Pearls on the Ocean Floor, 2010); the impact of Hurricane Katrina on the lives of New Orleans-based artists (City of Memory, 2014), and radical "4th-wave" feminist performance in Brooklyn (The F Word, 2015). He recently completed Born Just Now, a film offering an intimate look at the art and life of Marta Jovanović, a Belgrade-based performance artist struggling to cope with the violence that has ended an eight-year marriage. He is currently producing an animated non-fiction work looking at China's sent-down youth or Lost Generation. Robert earned his MFA in Acting from NYU's Graduate Acting Program and teaches English-Language Arts and The Greene School in West Palm Beach
ENVIRONMENTALIST - GREG HAMRA

Greg Hamra holds a number of titles & roles including Climate Solutionist, Climate Hawk, Group Leader of the "ground-zero" chapter of Citizens' Climate Lobby (CCL Miami), to environmental change agent and climate policy advocate. He is a Climate Reality Leader and Mentor and a LEED and Corporate Sustainability educator. Greg says,

"People are confused by the climate crisis. We confuse policies with goals, and we confuse solutions with policies that would unleash the solutions that would enable humanity to achieve the goal we all desire; a livable world. Simply, we miscategorize priorities and we confuse means with ends. This sort of mixup needs to be sorted out and fast. We need to align behind effective policy if we are going to avert the most disastrous climate disaster scenarios projected, based on our current trajectory. 
I will explain the distinction between climate solutions and the types of policies required to unleash the solutions needed to achieve the goals we (most of us) want to achieve. Getting climate policy right is critical. Getting it wrong is catastrophic. I'll share examples. "
ORGANIZATION - FLIC -MELISSA TAVERNAS - The Florida Immigrant Coalition is a statewide alliance of more than 62 member organizations, including farmworkers, students, service providers, grassroots organizations and legal advocates, who come together for the fair treatment of all people, including immigrants.We accomplish our mission through coordination of immigrant organizations and community education, organizing and advocacy.
ORGANIZATION - 350.ORG SALOME GARCIA - 350.org is building the global grassroots climate movement that can hold our leaders accountable to science and justice.
ORGANIZATION - CLIMATE SOLUTIONS - GREG HAMRA - accelerating clean energy solutions to the climate crisis.  
Welcome to FilmGate Miami's new event! SWAMP DOCS - an event that explores current issues affecting the South East Region of the US. Swamp Docs aims provides informative support to documentarians and digital journalists. We at FilmGate Miami are stoked to have this officially open to the public.
The Swamp Docs event features a pitch session segment for projects that need assistance & guidance followed by Trailer presentations by a Florida documentary team or digital journalist with a minor Q&A. The event is then highlighted by organizations seeking to collaborate or team up with emerging documentarians and digital journalists. We wrap the event with networker segment. Meet and collaborate with some of the most important activists in South Florida!
*PARKING INFORMATION* IMPORTANT
Please VALET park your vehicle at the Courtyard Marriott (200 SE 2nd St, Miami FL 33131) and bring your ticket for validation $5 flat rate(Validate at end of Naked Angels) / 5 hours. This is the most convenient method of parking. CASH ONLY
Have questions about SWAMP DOCS - A MEETUP FOR FLORIDA DIGITAL JOURNALISTS & DOCUMENTARIANS ?
Contact FilmGate Miami
When & Where

FILMGATE MIAMI / DOWNTOWN MEDIA CENTER
168 Southeast 1st Street
Miami, FL 33131


Monday, March 25, 2019 from 7:00 PM to 9:00 PM (EDT)
Add to my calendar
Organiser
A COMMUNITY OF ACTORS, FILMMAKERS & DIGITAL CONTENT CREATORS
We mentor and empower Florida's visual storytellers of all ages and socio-economic backgrounds to create projects from a Florida point of view.
We deliver a range of multidisciplinary programs and initiatives in film, digital media, interactive and immersive content, mixed media, virtual and augmented reality.