Swamp Celebration at Clyde Butcher's Big Cypress Gallery
About this event
Our annual two-day swamp walk fundraiser is back once again!
This exclusive event gives supporters of The Alliance for Florida's National Parks an opportunity to explore the private property surrounding Clyde Butcher's Big Cypress Gallery within Big Cypress National Preserve.
These adventurous outings are in support of Big Cypress' youth environmental education program, which serves every 6th grade student in Collier County each year.
With support from The Alliance, around 3,000 kids are able to experience the natural and wild wonders of Southwest Florida through this program.
During the Swamp Celebration, swamp walks will take place on Saturday, October 23, and Sunday, October 24, from 8 am - 3 pm each day.
Each walk will be spaced 30 minutes apart and will be limited to 10 adults and up to five children per walk.
Tickets are $75 per adult and $25 per child age12 and under.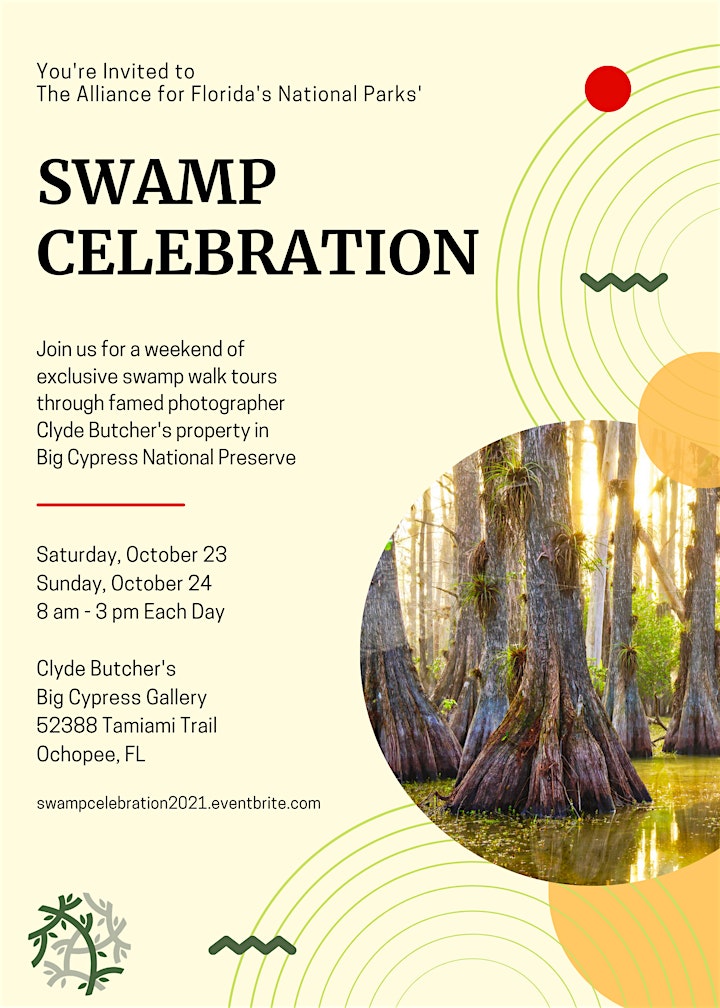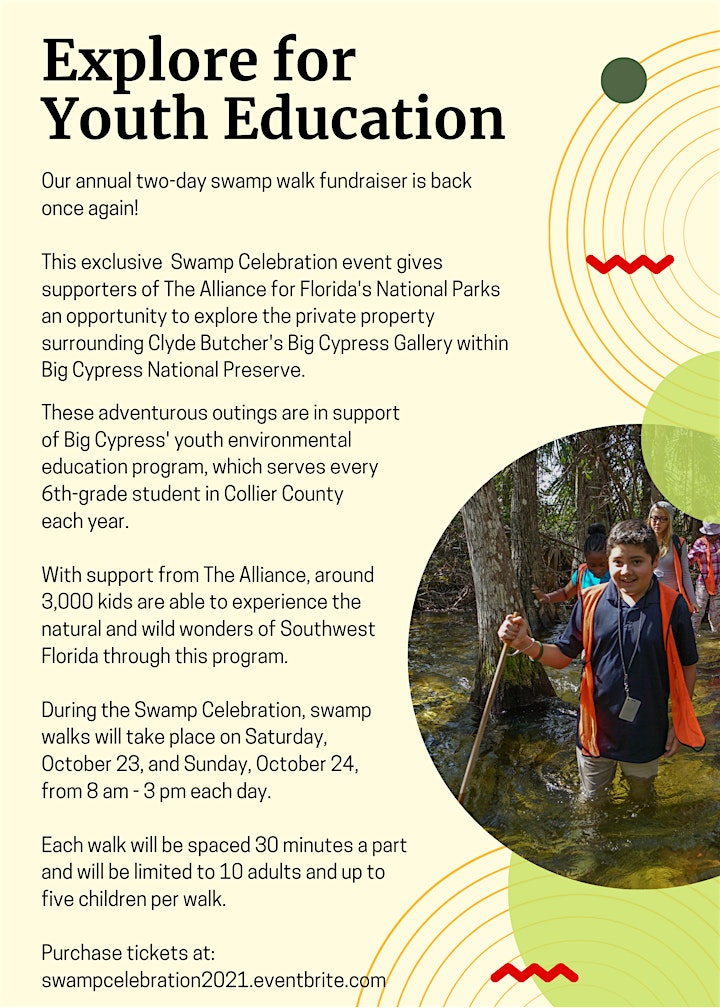 Organizer of Swamp Celebration
Founded in 2002, The Alliance for Florida's National Parks is the official philanthropic partner for Florida's four national parks: Everglades, Biscayne and Dry Tortugas National Parks, as well as Big Cypress National Preserve. The organization strives to instill in all people an appreciation of Florida's public lands and natural resources for what they are – the key to the sustainability and prosperity of the state. Through five focused pillars of support, The Alliance's work enriches the park experience and creates deeper connections between diverse communities and the nature that abounds in their backyards. More information can be found at www.floridanationalparks.org.