About this Event
It's the game they've been talking about since week 1 in the Big Brother house. Join Swaggy C and Fessy as they face off to finally determine who is the better baller.
THERE ARE 3 WAYS TO GET IN ON THE ACTION
General Admission Tickets
Meet Swaggy C, Fessy, the Hive and other Big Brother special guest for autograph signing and photos before the game
Have a courtside seat to the basketball game and exclusive gameday prizes
VIP Post Game Experience
Get the same courtside seat as general admission tickets as well as an extra hour of exclusive access to the cast including
Q&A with houseguest on their lives since the show
Personal photo opportunities
Watch the Live Stream
Can't join us in person, but don't want to miss out on the game? There will be a pay per view live stream link available so you can watch every minute of the game from around the world. More details coming soon!
CONFIRMED BIG BROTHER HOUSEGUESTS IN ATTENDANCE
Meet Swaggy C, Fessy, Bayleigh, Haleigh, Rockstar, Scottie, Kevin, Davonne and Sindy in person at the event. Check back for additional Big Brother special guests as they are confirmed.
Check back for additional updates and other houseguests who will be in attendance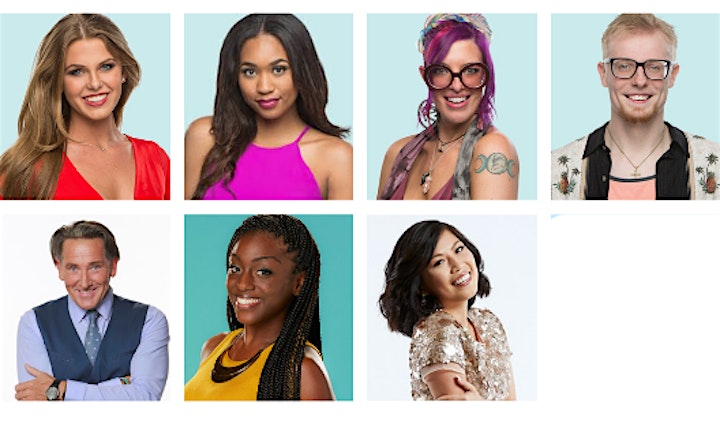 As our Big Brother family knows, Kevin Schlehuber, who competed on season 19 of Big Brother, is battling prostate cancer.
We know Kevin is a not only fighter with a strong family to support him. Through his extended Big Brother family we want to come together to help in anyway we can. So we have decided to dedicate this friendly game as a fundraiser to support Kevin.
People have been asking us from the beginning where they can place their bets for this game. Well this is your chance. We are asking you to "BET" ON KEVIN. And in the spirit of friendly competition you can do so on behalf of #TeamSwaggy or #TeamFessy. A portion of all the proceeds from the game (including tickets sales, live streams and t-shirts) will go to the Schlehuber family.
We humbly encourage you to send a donation of any amount on our site swaggyvsfessy.com