About this event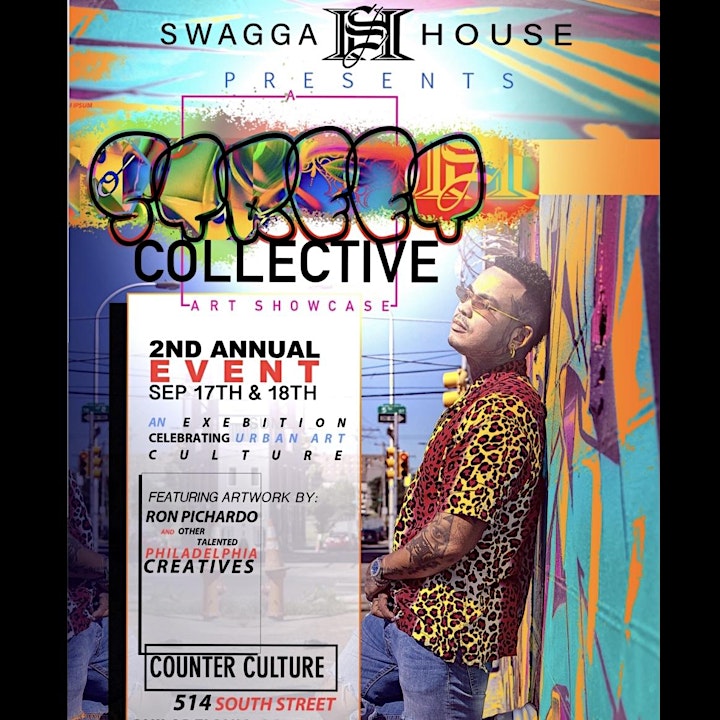 3PM-12PM : September 24th & 25th
Swagga House is hosting a very special art showcase titled "A Street Collective" on iconic South Street in Philadelphia. "A Street Collective" is an exhibition that will showcase the works of Ron Pichardo, artist, founder & CEO of Swagga House Tattoo and a native to the city's rich urban art culture. In addition to Ron, the exhibition will feature displays by Khalid Dennis, an urban abstract artist and creator of BKL Visions, alongside other amazingly talented artists from all over Philadelphia.
Event Info:
Art Collections by talented artists
Pop up shops (original apparel and artwork by some of Philly and New Yorks hottest designers)
Body painted models serving refreshments all day
Live painting by Ron Pichardo
Ron Pichardo original canvas art give away
360 photo booth by (Sirena photo booth)
Crystal Head Vodka x Pichardo giveaway
"A Street Collective" is part of an annual art showcase hosted by Swagga House, in an effort to spotlight up-and-coming local talent and introduce our target audience to what's hot in the street-art lifestyle & culture in Philadelphia. We hope you will join us in celebrating this years talented group of creatives! There will also be art merchandise available for bid and purchase; a wonderful opportunity for you to add to your own home collections!