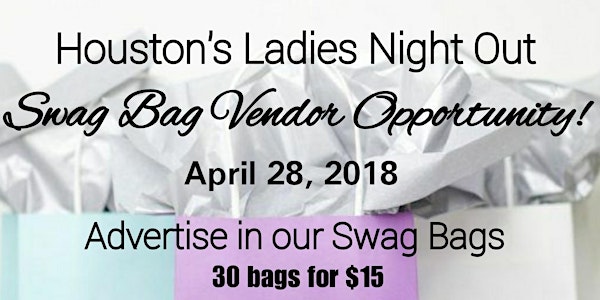 Swag Bag Vendor Opportunity
By Houston's Ladies Night Out
Date and time
Thu, 31 May 2018 09:33 - 09:34 CDT
Location
Houston's Ladies Night Out hosted Event 13700 Veterans Memorial Drive Houston, TX 77014
Description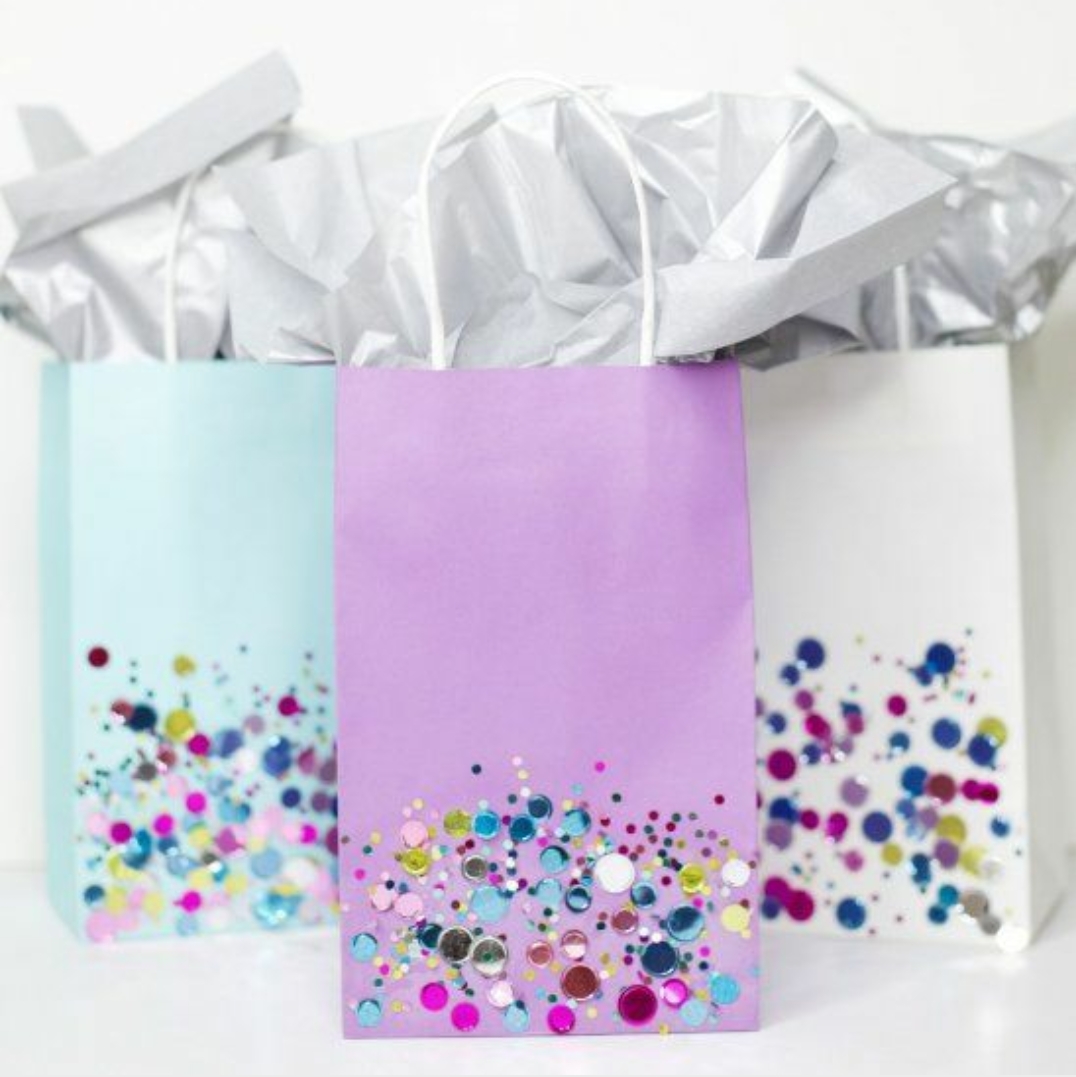 Houston's Ladies Night Out
Swag bag Vendor Opportunity!
We are hosting an event for ladies only.
This event is for a select group of 30 ladies.
We are giving each lady a Swag Bag full of goodies to include
your promotional items if you so chose.
This is a perfect opportunity for you to:
~promote your business
~raise brand awareness
~draw more customers
~promote your event
~increase ticket sales
All for the nominal fee of
30 items for $15
We will only have one representive per company.
Participants are on a first paid, first serve basis.
You can include:
~flyers
~business cards
~pens
~post-it pads
~sample items.
Items are needed by the following date:
April, 26, 2018
Drop off time and locations will be sent to you via email
once you register as a Swag Bag Vendor.
Here's the link to register: https://hlnoswagbags.eventbrite.ie
Visit the Houston's Ladies Night Out Facebook page: https://www.facebook.com/HoustonsLadiesNightOut
Ladies join the Houston's Ladies Night Out meetup group: http://www.meetup.com/H-town-Ladies-Night-Out
Visit our Houston's Ladies Night Out online store: https://squareup.com/store/houstons-ladies-night-out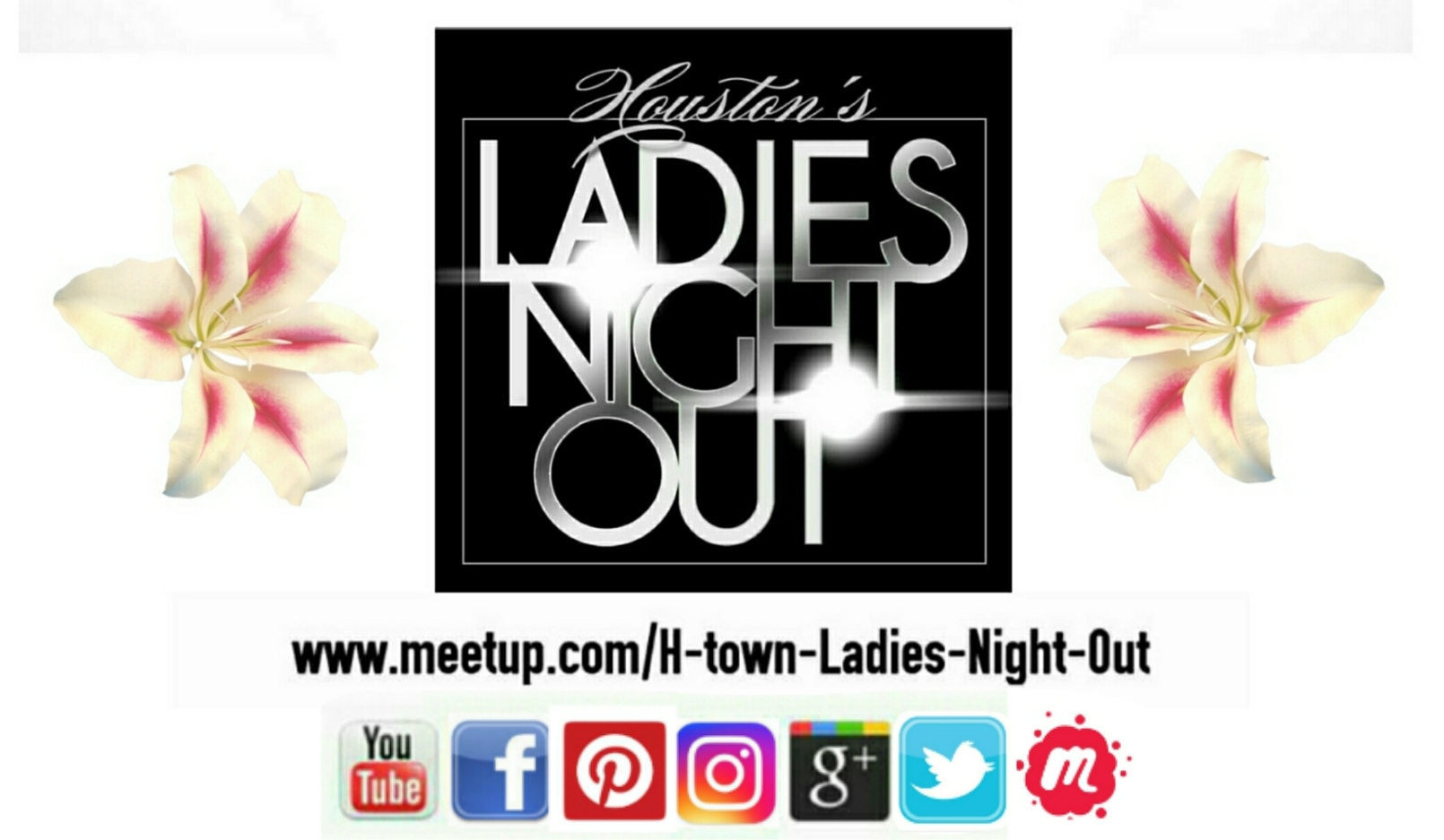 About the organiser
Houston's Ladies Night Out Meetup group is an outlet for upward mobile progressive professional women ages 25 & up. We provide a safe atmosphere for sophisticated upscale events conducive for socializing & business networking. We welcome ladies who are like-minded and positive, inclusive of those new to the Houston area. We meet once or twice a month, give or take. Meetups include, but is not limited to, our "Mind Your Own Business" Speed Networking Business Mixers, Neo-Soul concerts hosted by us, Cuban Night, movie premiers, wine tastings, Happy Hour, book release & signing events, party bus tours, CHL classes, non profit volunteer work and fundraisers in and for the community, fitness and traveling...anything constructive, encouraging and uplifting for our members and anyone with whom we meet. We have a list of signature events that we hold monthly, bi-monthly and quarterly.