Description
SVS and Hi-Fi Sales present the "Ultra Home Theater Experience" showroom unveiling and 16-Ultra subwoofer launch event, with a $2,100 SVS and Sony surround sound system giveaway.
The Hi-Fi Sales and SVS "Ultra Home Theater Experience" is an exclusive display area consisting of 11 SVS Ultra and Prime home theater speakers and two new 16-inch driver, 1,500 watts, 175 lb. SVS PB16-Ultra subwoofers, creating a physically and acoustically immersive movie, music and entertainment experience. Demonstrations of the PB16-Ultra subwoofers and SVS speakers will be given with a variety of audio content to emphasize low frequencies, overhead "height effects" sound and more. Experience subterranean bass that made HomeTheaterReview proclaim, "It's a whole different category of low-frequency sound. May well be the best subwoofer ever made."
Additional SVS speakers and subwoofers will be set up in various "Experience Zones", including a two-channel audiophile stereo system and compact 5.1 surround sound home theater. SVS president Gary Yacoubian will join members of the Hi-Fi Sales team to showcase the audio systems and share insights about home theater and audio.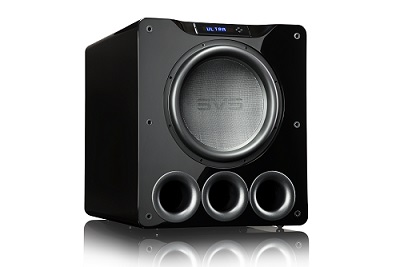 BLOCKBUSTER GIVEAWAYS!
Attend and you could walk away with a surround sound speaker system from SVS and HiFi Sales.
GRAND PRIZE: $2,100 SVS Prime Speaker 5.1.2 System and Sony AV Receiver!
Five Prime Satellite Speakers - Redefines performance expectations in the satellite speaker category. A true high performance audio experience in a compact and décor-friendly design.
SB-1000 Subwoofer - Expectation shattering sealed box subwoofer with 12" driver sets bar for low frequency performance from a super compact cabinet.
Two Prime Elevation Speakers - The world's most versatile home theater speaker. An uncompromised height effects speaker for Dolby Atmos, DTS:X and Auro-3D and a multi-purpose high performance front, center, rear surround, side surround and/or LCR speaker.
Sony STR-ZA810ES Audio Video Receiver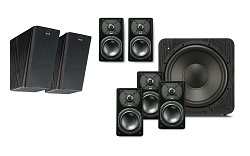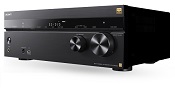 Door Prizes: SVS SoundPath Audio Accessories and t-shirts will also be given away.
Experience groundbreaking SVS performances, learn something, win something and mingle with passionate audio fans at this thrilling event with SVS and HI-FI SALES!

Free admission. Sonic thrills and refreshments provided.