SVRA- Hiring Underrepresented Talent: From Funnel to Designing the Intervie...
Description
Hi Silicon Valley Recruiters!
We invite you to join us at Course Hero in Redwood City for networking with leading industry professionals and an educational panel discussing strategies and best practices around how to develop and hire a strong, diverse, and underrepresented organization. Light meal with veggie options, beer, wine, and even green matcha tea on tap will be provided.

*AGENDA:
6 pm-6:45: Networking
6:45 pm: SVRA and Course Hero Introduction
6:55 pm- 7:40: Panel Discussion: "Hiring Underrepresented Talent: From Filling your Funnel to Designing the Interview Process" Moderated by Sacchi Patel, SVRA Board of Directors.
7:45 pm: Q&A
*PANEL:
*TRANSPORTATION:
Redwood City Caltrain - 3.3 miles away from our office in Pacific Shores Center

Free and easy parking
*SIGN IN DETAILS:
2000 Seaport Blvd, Redwood City, CA 94063

Take the elevator to the 3rd floor
THANK YOU TO OUR SPONSORS!
We are scaling! At Course Hero, we have an awesome team and a truly engaging culture. We are customer-focused, collaborative, responsible, gritty and we love to learn. Our bold mission is to help students graduate confident and prepared!
We are not the only ones that think we're onto something big. We have over 1 million visits to our site a day, and Course Hero has been recognized as the 245th Fastest Growing Company in North America on Deloitte's 2018 Technology Fast 500 and also 2018's One of the Best Places to Work in the Bay Area by San Francisco Business Times and Silicon Valley Business Journal! Read up on some of our recent news coverage, blog, and learn more about us to see what it is like to work with our team.
About SVRA: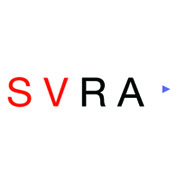 The Silicon Valley Recruiters Association was founded in 2015 and is a 501(c)3 nonprofit organization. Our community is home to the world's most innovative companies and some of the world's most visionary talent acquisition leaders. We believe that the work that is created here sets an example for businesses across the globe, within recruitment and beyond. We strive to be the global leader in education and training for those in the talent acquisition profession and to provide direct access to education and training best practices to our members.
Our values are mission driven and guide the vision of the work we create and share with others. They are to be visionary, inclusive, educational mentors, coaches, trainers, and networkers.