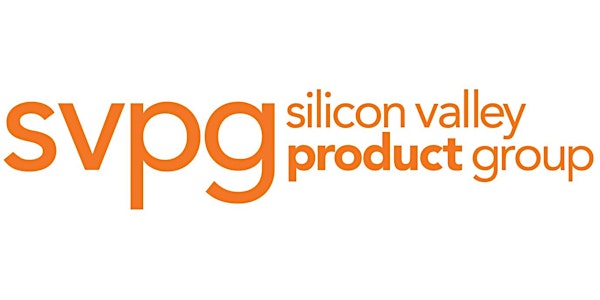 SVPG INSPIRED + EMPOWERED - Product Manager & Product Leader Workshops
An interactive course for product people who are serious about becoming exceptional at their job and about creating products customers love.
Refund Policy
Refunds up to 7 days before event
About this event
4 days 5 hours

Mobile eTicket
INSPIRED: Product Management Workshop + EMPOWERED: Product Leader & Aspiring Product Leader Workshop
OVERVIEW
INSPIRED: Days 1-3 of this online session are aimed at product managers, product designers, tech leads, and product leaders, discussing the principles and dynamics of strong product teams and effective product discovery.
EMPOWERED: Days 4-5 of this session are aimed at product leaders (and aspiring product leaders) and discusses how to provide the coaching and environment necessary to enable and empower your product teams.
WHAT IS COVERED?
We'll discuss how empowered product teams determine what they need to build in order to deliver business results.  We'll discuss in depth the techniques that product teams use to discover and deliver disruptive products, including how we tackle the major risks of value, usability, feasibility and viability, and how we use both qualitative and quantitative methods to address those risks. 
We will discuss the modern product team and product leader roles in depth, along with the dynamics of strong product teams.  We'll discuss coaching and staffing, and how we come up with a powerful and compelling product vision and product strategy, team topology, and how we effectively assign problems-to-solve to product teams.
WHO IS TEACHING?
The workshop will be delivered personally by Lea Hickman, Product Partner of the Silicon Valley Product Group. For over 25 years, Lea has been leading product teams to deliver world class products used by millions of people. Starting her career at IBM where she was building applications for Fortune 500 companies, she went on to lead product teams at Netscape, Macromedia, Adobe and InVision.
Her work in technology evangelism, partnerships, product marketing and product management give her insights on how product can drive the entire business. At Macromedia she worked directly for the President of Products and the CTO on the New Business Opportunity team responsible for new products and businesses that leveraged the Flash Player. At Adobe, Lea led Product Management for all of the Design, Web and Interactive tools including Dreamweaver, Flash, Indesign and Illustrator. Lea was responsible for the product vision and strategy of the Creative Cloud, working with hundreds of colleagues across Adobe to transform Adobe from boxed software to one of the most successful SaaS services in the industry. After her work on the Creative Cloud, Lea went on to manage the consumer business at Adobe where she had responsibility for all marketing, product and engineering.
LOGISTICS:
INSPIRED Workshop Only Option:
While we encourage all people who aspire to be part of an empowered product organization to participate in all 5 days of the workshop, there is an "INSPIRED workshop only" option available at check-out. We have found that it is important for EMPOWERED workshop attendees to have the context provided in our INSPIRED workshop, therefore we no longer offer EMPOWERED as a standalone workshop. If you have previously attended an INSPIRED session or if you have another reason to request an EMPOWERED only option, please contact us at info@svpg.com.
The workshop will be conducted via Zoom from 10am until 3:00pm EST, for 5 consecutive days:
INSPIRED: Monday, December 5 - Wednesday, December 7
EMPOWERED: Thursday, December 8 - Friday, December 9
The instructor will be conducting virtual office hours for the last 30 minutes of each session to address any additional questions from the day's content.
NOTE: This is an intense 5 days - it is designed for technology product people that are serious about becoming exceptional at their job. Our intention is to provide the single best learning opportunity in the world for aspiring product managers and leaders. These sessions have always sold out with a long waiting list, so please don't sign up to take a spot unless you are serious about your career in product and willing to work hard to improve your skills. If you're not sure it's for you, talk to someone that has attended a session.
CANCELLATION POLICY:
You can cancel with a full refund for any reason up to 7 days prior to the event. After that, it is too late for a refund but you are free to send any substitute you like. (It is generally too late to get substitute attendees from the waiting list so the seat would go unused).
ABOUT SVPG:
The best companies go about building great products differently. Silicon Valley Product Group (SVPG) was created to share lessons learned and best practices about how to build innovative products customers love. We are industry veterans who have each held executive level positions at major Silicon Valley firms where we have been instrumental in the development of leading products. We know how great products are built. And we can help you build them, too.