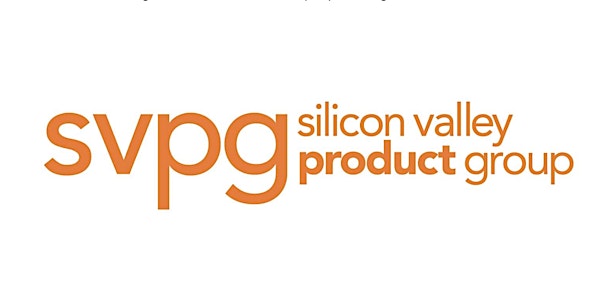 SVPG INSPIRED + EMPOWERED Online Workshop
An interactive course for product people who are serious about becoming exceptional at their job and about creating products customers love.
By Silicon Valley Product Group
Date and time
April 24 · 7am - April 28 · 12pm PDT
Refund Policy
Refunds up to 7 days before event
About this event
4 days 5 hours

Mobile eTicket
"I said to my team that I would have gone away after just the first day with 1,001 things to try. It was all so beneficial." - Jess H.
LOGISTICS
The workshop will be conducted via Zoom from 10am until 3:00pm EDT, for 5 consecutive days:
INSPIRED: Monday, April 24 - Wednesday, April 26
EMPOWERED: Thursday, April 27 - Friday, April 28
OVERVIEW
INSPIRED: Days 1-3 of this online session are aimed at product managers, product designers, tech leads, and product leaders, discussing the principles and dynamics of strong product teams and effective product discovery. This session is designed especially for people currently working in feature teams that wish to move to empowered product teams.
We'll discuss how empowered product teams determine what they need to build in order to deliver business results. We'll discuss the techniques that product teams use to discover and deliver disruptive products, including how to tackle the major risks of value, usability, feasibility and viability, and how to use both qualitative and quantitative methods to address those risks.
"I was absorbed in every second of the 3 days." - Elle H.
EMPOWERED: Days 4-5 of this session are aimed at product leaders (and aspiring product leaders) and discusses how to provide the environment necessary to enable and empower your product teams. This includes coaching, staffing, coming up with a compelling product vision, an effective team topology, and an intentional product strategy, and how we effectively assign problems-to-solve to product teams. This session builds on the topics discussed in the INSPIRED session.
"I'd recommend every product, engineering, and design leader at my company attend your workshop." - Patrick D.
FORMAT
Please note that our sessions are for those people that truly want to level up their abilities and become exceptional at their job. They are not easy, and they will challenge your thinking. Our workshops are not the classic style of defining an objective and then letting you try to figure things out on your own, or with other attendees, with a little help from facilitators. We do have several breakouts and ongoing intense interactive discussions, but if your main goal is to interact with the other attendees, and work on solving some of your current challenges, this might not be the right workshop for you.
We hold our workshops in order to share the lessons learned from our many years leading product at top companies. This is why we do not employ "instructors" to teach these. Instead, each of our sessions is delivered personally by one of the SVPG Partners. We do our level best to share what works, and what doesn't, and we go out of our way to expose the tough issues. Invariably, we get many questions because what the best teams do is generally so different from what most teams do.
We do this because of all the people that have told us that these sessions have literally changed the course of their career. Our intention is to provide the single best learning opportunity in the world for aspiring product managers and leaders.
These sessions have always sold out with a long waiting list, so please don't sign up to take a spot unless you are serious about your career in product, and willing to work hard to improve your skills. If you're unsure, we encourage you to talk to others that have attended.
WHO IS TEACHING?
The workshop will be delivered personally by Marty Cagan, the founder of the Silicon Valley Product Group.  Before founding the Silicon Valley Product Group to pursue his interests in helping others create successful products through his writing, speaking, and training, Marty was most recently senior vice-president of product management and design for eBay, where he was responsible for defining products and services for the company's global e-commerce trading site.  Marty is the author of the book INSPIRED: How To Create Tech Products Customers Love and EMPOWERED: Ordinary Teams, Extraordinary Products.
"I loved every minute of this incredible opportunity to learn from the very best. Thank you for your generosity, insights and candor." - Chelsea H.
CANCELLATION POLICY:
You can cancel with a full refund for any reason up to 7 days prior to the event.  After that, it is too late for a refund but you are free to send any substitute you like.  (It is generally too late to get substitute attendees from the waiting list so the seat would go unused).
About the organizer
The Silicon Valley Product Group (SVPG) was created to share our senior level experience and knowledge of best practices with our clients. Our partners are all industry veterans, who have each held executive level positions at major Silicon Valley firms where they have been instrumental in the development of leading products. We are not career consultants; we started SVPG to share what we've learned.