Sales Have Ended
Registrations are closed
Thank you for your interest in this event. The registration for this Online Hiring Event has ended. Please make sure to check the Crossover Company Profile for upcoming Hiring Events!
Sales Have Ended
Registrations are closed
Thank you for your interest in this event. The registration for this Online Hiring Event has ended. Please make sure to check the Crossover Company Profile for upcoming Hiring Events!
Description
We're running an Online Hiring Event on December 15th, 2018 to hire SVPs of Software Customer Support ($400K/yr).
Online Hiring Events are live forums designed to enable you to understand the role and requirements through an interactive Q&A session followed by a self-directed testing process. The testing takes between 3-5 hours to complete. It's worth taking the time to finish all the tests because we evaluate every single complete application to find the top talent.
This event will include all testing required to apply for the role. Upon grading the tests, and if you advance, we will set up an interview with the hiring manager.
You can see more details about this role here:
https://www.crossover.com/svp-of-customer-support?utm_campaign=Dec15event
---
The SVP of Software Customer Support will be expected to react quickly and make critical decisions on a daily basis. Our products are never offline, and there's a requirement to have an always-on mentality.
The ideal candidate will need to have a hunger for new challenges. While the typical Customer Support organization sets readily achievable targets, we don't. We want more than reasonable, we set high-quality bars, and we push for constant improvements until we feel we have reached excellence.
In this position, you will be expected to deliver weekly, monthly and quarterly improvements to the quality of software support. You will be measured by quality metrics, customer NPS scores, and productivity, measured by total cost per ticket.
As a senior manager, you will be responsible for recruiting best in class VPs. You will need to have the ability to identify key skills to build your team. You will need to coach your VPs on what we believe top quality service is, to make sure they develop and nurture their own teams toward a common goal of excellence. We need the SVP of Software Customer Support to raise the level of the team performance in our atypical fast paced environment.
Your daily activities would look as follows:
Deep dives into weekly metrics, and escalations

Prepare weekly business reviews for the COO

Conduct weekly 1:1 meetings with VPs to review metrics, blockers and conduct call & ticket analysis, if necessary.

Coach VPs to provide guidance on specific metrics to low performing agents, and make a critical decision on staffing accuracy

Lead weekly meetings to communicate team updates, process changes, and/or improvements

Leverage your broad technical customer support experience and maintain energy levels in your teams, and ensure successful delivery of software support to our customers.
Candidate Requirements:
Master's degree or equivalent

Pristine spoken English

+15 years of software support experience

Previously managed a team of at least +150 individual contributors

Strong people management experience having already managed +4 team managers

Experience dealing with >5M/year USD budget

Extensive experience measuring the quality of service delivered through NPS - 75+ is our target

Strong organizational, planning, leadership and presentation skills, all delivered with a confident and professional manner

Excellent soft skills, including critical thinking, decision making, conflict resolution, and analytical skills

Committed to self-development and the professional growth of others

A passion for creating work in a process-driven way and working with team members to continuously improve the process

Excellent at reducing overly complicated and unstructured answers into a set of simple and structured decisions
Register by clicking the green button. The Webinar address and test platform link will be sent to confirmed candidates by email.
Join our community of remote professionals!
We have over 4,000 Crossover team members and are growing our network around the world. Watch this video to hear from team members in Brazil, Russia, Poland, Argentina, Turkey, Romania, Ukraine, and Hungary. https://youtu.be/L_hhRUutsko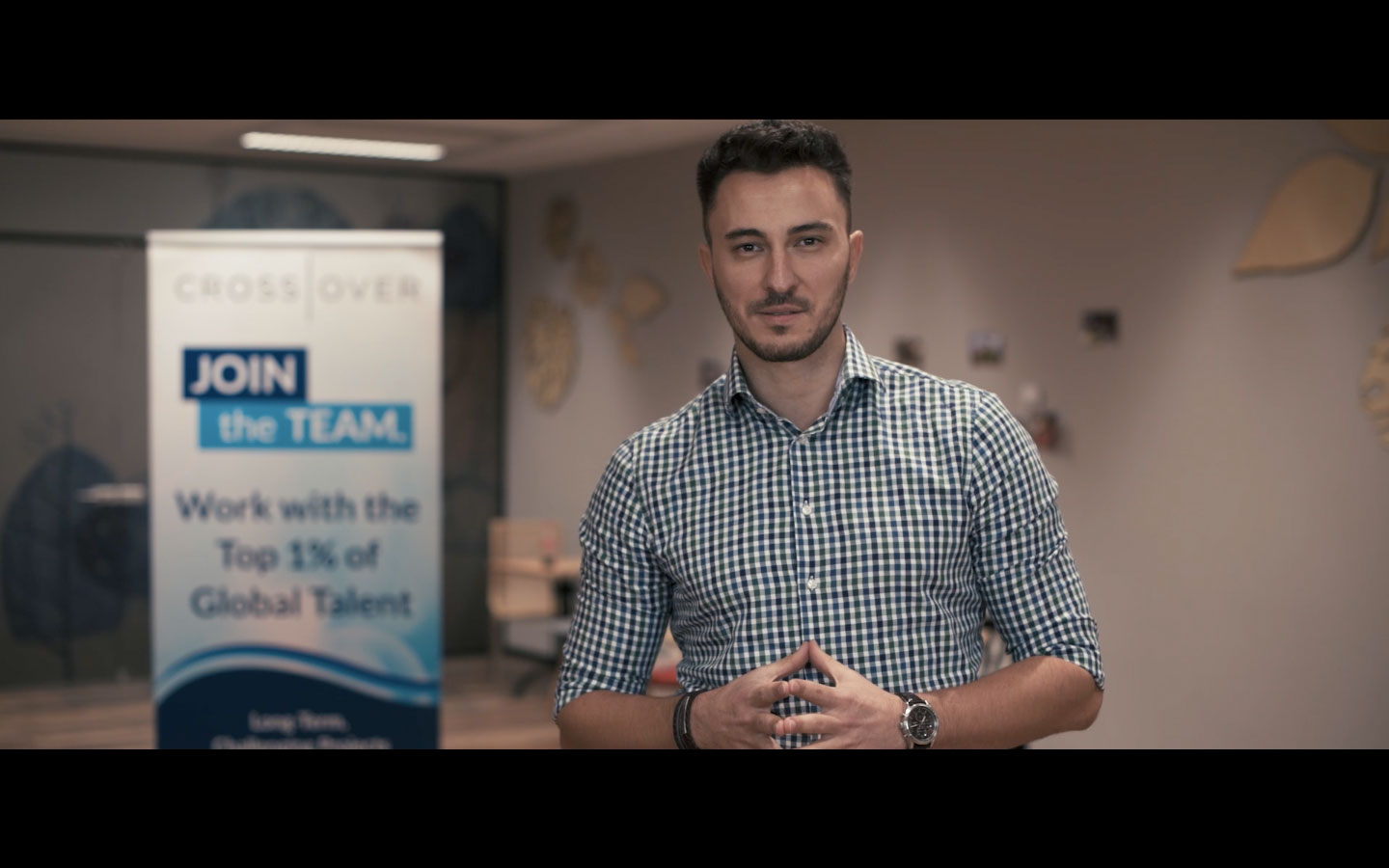 Watch our Pre-Event Checklist Video: