| | |
| --- | --- |
| SVP Global Conference 2016 | |
Event Details
"I met with great people, wonderful people – people with good hearts and willing to contribute to the world."
We hear this again and again from our conference participants who gather each year to be inspired, challenged and engaged with those who share their passion for positive change. And with 3200+ Partners in 40 cities and 9 countries, SVP's network is bigger than ever.
Join us for three days packed with stellar speakers, engaging workshops and tons of open time for swapping ideas and stories with change-makers from around the globe.
Keynote Speakers
Andy Goodman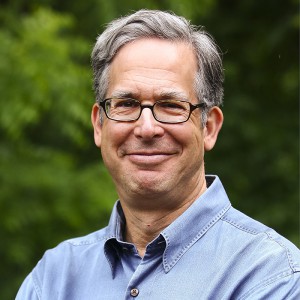 Andy Goodman is a nationally recognized author, speaker and consultant in the field of public interest communications. Highly regarded for his storytelling expertise and top-notch workshops and presentations, Andy has worked with thousands of organizations from the American Heart Association to The Nature Conservancy to the Ford Foundation. He is the author of Storytelling as Best Practice, Why Bad Ads Happen to Good Causes, Why Bad Presentations Happen to Good Causes and – true to his teaching – is one of the most engaging speakers out there.
At SVP's Global Conference, Andy will share how organizations can build a storytelling culture – one in which everyone from the receptionist to the CEO sees storytelling as an integral part of their day-to-day work – resulting in faster growing programs, fundraising that exceeds expectations, a deeper sense of mission and more.
Scott Sherman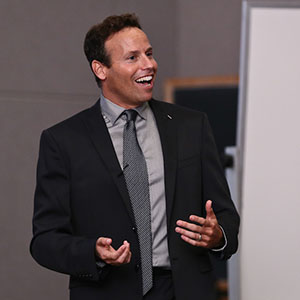 Transformative Action Institute founder, Scott Sherman is an expert on the most effective ways that people succeed in their attempts to change the world – whether working for public health, the environment, or economic prosperity. He is currently writing the book "How We Win: The Science of Making the World a Better Place" – and will highlight some of his research at the conference.
In addition to writing, Scott has taught courses on social entrepreneurship and social innovation at numerous universities, including Yale, Princeton and Johns Hopkins. His curricula and workshops have been used at more than 50 campuses across the United States, and his programs have been used in dozens of nations around the world.
Workshops
Whether you want to transform your personal philanthropy, strengthen your SVP affiliate, or learn how to create lasting change in your community – this conference will deliver.
"There are many conferences which I've attended (and have stopped going to) that I feel I didn't learn anything new, either from the sessions or from my peers.  This SVP conference was different.  I like to be challenged, and the topics stretched my thinking both as an SVP Partner and a philanthropist."
- Sarah Blum, SVP Boston
This year's line-up will include sessions in four tracks:
Emerging Practices in the Social Sector: Discover and learn from SVP colleagues and allies who are shaking up their approach to create lasting social change all around the world. Be inspired by their stories and walk away with tools of your own!
Equity: As philanthropists, we have an important role to play in ensuring ALL people have the opportunity to succeed, but dismantling entrenched systems of inequity can feel insurmountable. This track will help you gain the skills and allies needed for that journey.
Impact Investing: Explore new ways to invest your dollars that yield social and financial returns. Whether you are an impact investing veteran or new to the whole topic there will be a session for you!
SVP as Its Own Investee: At SVP we take great pride in partnering with local nonprofits to strengthen their behind-the-scenes-systems so they can deliver on their missions more effectively. This track will bring some of that magic to our own organizations so we can better serve our communities.
Social Time
The people. That's why many of our conference participants come year after year.
"I left completely energized … I spent a weekend swapping ideas with powerful, talented people from all over the world who focus on impacting the key social problems of our time.  This kind of exchange makes change possible."
- Jennifer Vickers, Mission Capital
From great views to tasty food, there are plenty of ways to connect!
Brews & Games Opening Reception: On Thursday night we will kick off the conference at Arts District Brewing – grab a beer, chat with awesome people, and showcase your mad skee ball skills!
Dine-Arounds: Eat like a local! Choose from a variety of restaurants handpicked by SVP LA Partners and enjoy a night on the town with your global SVP community.
In-Between Time: We know the best conversations sometimes happen between scheduled events – in the halls, over coffee – so we'll provide ample time between workshops to mingle!
Where

Sheraton Los Angeles Downtown
711 South Hope Street
Los Angeles, CA 90017


SVP Global Conference 2016