Description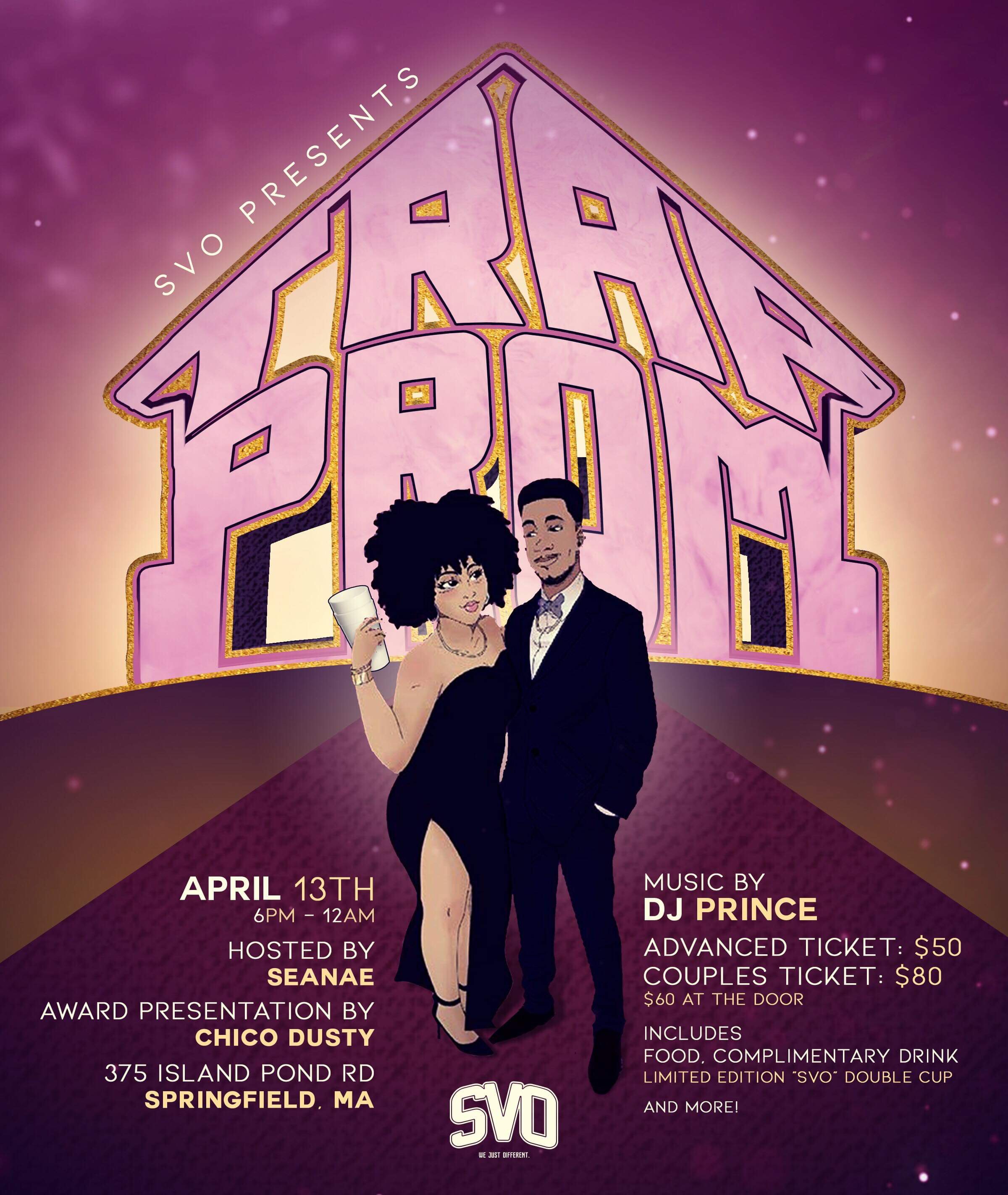 Trap Prom [tr-ah-up / pr-om]
verb-noun1. A formal Event with a splash of culture and some of your favorite new and old hits. This upscale occasion is designed specifically for the classy individual with a few ratchet tendencies that appreciates a glass of cognac and indulges in trap activities from time to time.
SATURDAY APRIL 13TH: Ladies bring out those heels and Gentlemen bring out those button-downs for a night of two-steps and trap music. From that OLD Young Jeezy/Future to that new 21 Savage, we will be sure to cater to everyone who misses those days when people actually danced all night long! Music By: DJ Prince
FORMAL ATTIRE IS REQUIRED
DRESS CODE IS STRICTLY ENFORCED
NO BASEBALL HATS

NO JOGGING SUITS

NO FLIP FLOPS
Taking photographs or filming is permitted.
Please use #SVOTrapProm to share your experience
Dress to impress. Doors close at 8pm.
***ALL TICKETS ARE FINAL! NO REFUNDS