Description
Silicon Valley Innovation & Entrepreneurship Forum (SVIEF) was first established in 2011. For consecutive 8 years, SVIEF has been devoted to promoting the exchange of Technology & Capital. The annual SVIEF is held in Silicon Valley -- the innovation center of the world. After 8 years of development, SVIEF's influence has now reached outside of North America to Asia Pacific Countries. It has now become the most recognized and anticipated professional venture and investment summit in the recent decade, providing a platform for business partnerships and venture investment services by consolidating resources, financing and investing.
Join SVIEF team and industry experts at our annual networking reception. This must-attend event will provide new insights into the latest trends, exclusive access to our technology experts, and an opportunity to connect with industry leaders, investors and media from both U.S. and China. It's an evening you won't want to miss — a great way to kick off your time at CES.
We sincerely invite you to come join us as a VIP guest. Contact info@svief.org for questions. We look forward to meeting you on 1/8!
SVIEF Organizing Committee
Oct 2018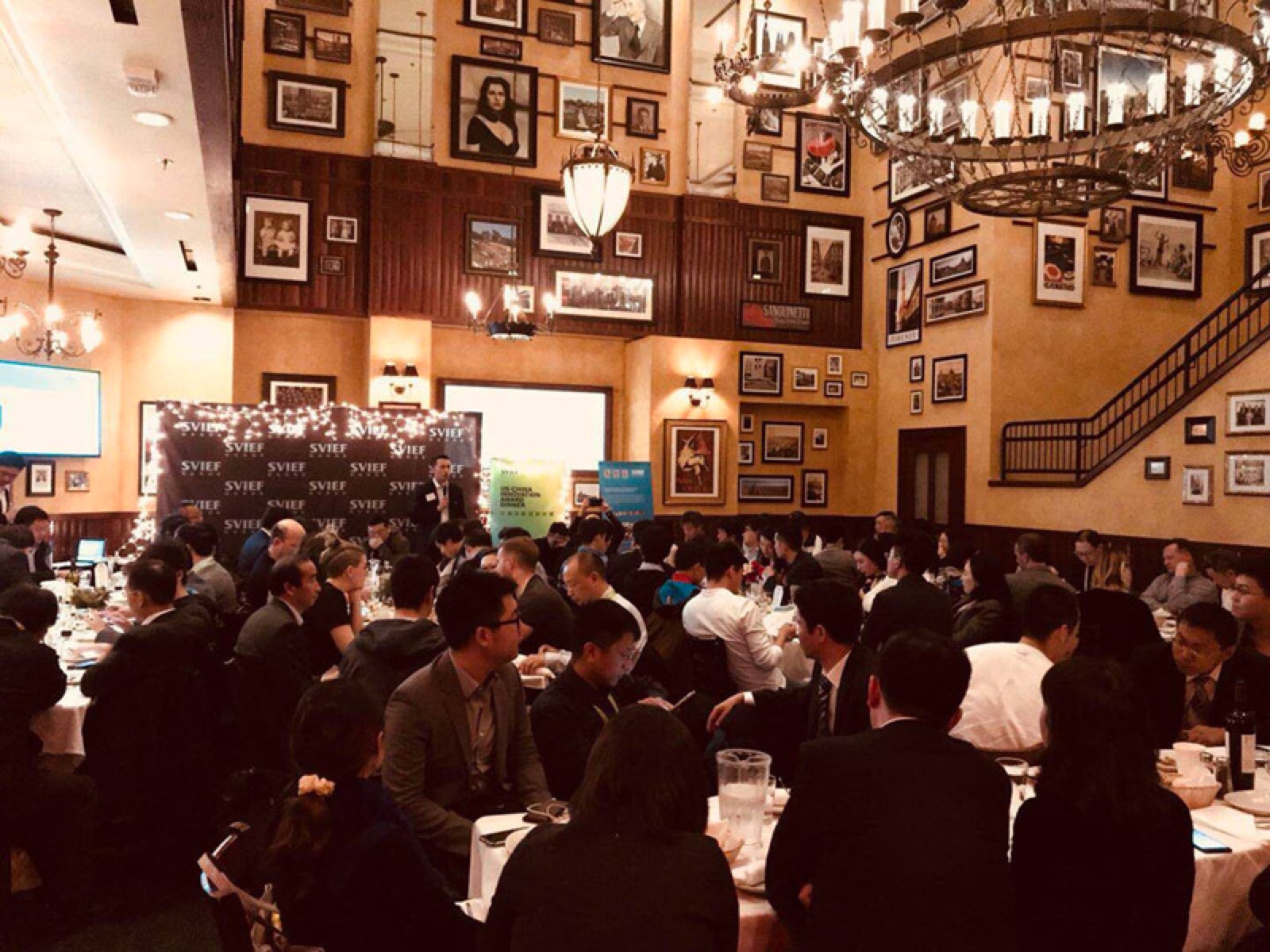 Photo from SVIEF VIP Reception at CES 2018
Guests:
100+ high tech companies' executives, entrepreneurs, investors, and media, etc.
Tentative Agenda:
6:00pm-6:300pm Registration + Cocktail Reception
6:30pm-6:45pm Welcoming Speech
6:45pm-7:15pm Panel Discussion (Innovation giant enterprise in the era of globalization)
7:15pm-7:45pm Keynote Speech (1MORE)
7:45pm-7:55pm VIDEO+Speech
7:55pm-8:15pm 2019 Disruptive Innovation Award
8:15pm-9:30pm Networking+Dinner
*Tickets are non-refundable. Dinner included.
Past Participating Companies:

Sponsor: