SVIEF-STAR Session 7 (1st) Private Pitch
Description
SVIEF-STAR Private Pitch 7-1st on Oct 16, 2019
Co-host: Shanghai Lingang International Innovation Center
15 high potential Start-up teams range from Angel Round to B Round specializing in various high-tech industries will gather around and present their business.

SVIEF-STAR Private Pitch Session will provide an opportunity for startups to pitch in front of a panel of industry experts and 30+ investors. At this session, you'll get funding advice & guidance directly from investors as to what they want and expect from your start-up company seeking funding.

SVIEF-STAR Private Pitch Session is your one stop shop for networking with investors in SV and beyond; it is the "network of networks" through which you can enter our global networks and everyone who matters.
SVIEF-STAR Private Pitch Session 7-1st
Time & Date: 02:30pm - 05:30pm, Oct 16, 2019, Wednesday
Location: 3120 Scott Blvd, Santa Clara, CA,95054
Agenda
02:00-02:30 Registration & Networking
02:30-05:30 Startups Roadshows (Presentation 5 mins, Q&A 3 mins)

For further information, please email: bp@svtic.com
Past SVIEF-STAR Private Pitch Session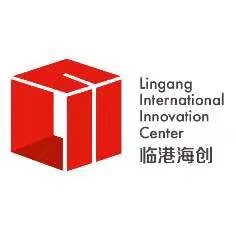 Shanghai Lingang International Innovation Center belongs to Shanghai Lingang Group. Lingang Group is a state owned company under Shanghai Government. Lingang is ranked the third largest industry park developer in China last year. We invested, developed, and managed 16 industrial parks (over 400 km2) in Shanghai. Today, we have more than 8k enterprise level companies in our industrial parks which cover 20% of the total Shanghai GDP. As people may be aware of, Recently Tesla just set up their first overseas gigafactory in our industry park. The Vision of Lingang International Innovation center is to serve as Shanghai's technology innovation platform to connect local company with foreign innovation partners, markets, skilled labor and investment capital.
More about SVIEF
SVTIC--The most vibrant ecosystem for VC and Start-ups in Silicon Valley. We bring together entrepreneurs and investors full of enthusiasm. Expand your connections and inspire innovation!
Register Now.
W PLUS SPACE
W PLUS SPACE provides an exclusive opportunity for top tech companies and unicorns to achieve marketing synergy and implement resource integration.
You will be able to build up valuable connections with high profile visitors including officials, investors, entrepreneurs and marketing professionals, meet new customers, reaching out to your existing clientèle, expand the sales channels.
Become an Exhibitor: info@svtic.com

Upcoming Events
SVIEF-STAR Private Pitch Session 7-2nd
Time & Date: 02:30pm - 05:30pm, Nov 9, 2019, Saturday
Location: 3120 Scott Blvd, Santa Clara, CA,95054
SVIEF-STAR Private Pitch Session 7-3rd
Time & Date: 02:30pm- 05:30pm, Dec 10, 2019, Tuesday
Location: 3120 Scott Blvd, Santa Clara, CA,95054
Please apply through this link: http://apply.svief.org
Non-member investors can apply from our website, you will have opportunity to get free tickets. http://www.svief.org/investor
SVIEF-STAR
SVIEF-STAR is an investment and innovation platform based in Silicon Valley, with the mission to support the development of startups and venture capitals from all over the world and propels them to register a global impact.
Since 2011, SVIEF-STAR has organized 100+ roadshows . A total of 8 pitch sessions have been held in 2018. Over 1000 quality projects have been selected to pitch during the roadshows and 300+ high profile investors have involved. Most of the projects found funding opportunities through these session. SVIEF-Star Startup Competition is held quarterly each year and 30+ competitions have been held since 2011. The competition gathers startups from the most cutting-edge industries. Top 30 Startups are selected by the judge committee to compete for the annual SVIEF STAR Startup Award. SVIEF-STAR partners with leading investment institutions, local incubators and accelerators and specialists' teams to help startups grow and succeed during their early stage.
SVIEF-STAR focuses its practice on providing services including Investment Consulting, Connecting startups with an extended network of experts, early adopters, and customers; Marketing & PR; Mentor Matchmaking; Event Organizing and Deal Sourcing & Screening.
非会员投资人可以通过 http://www.svief.org/investor 申请SVIEF-STAR合作投资人,成功则有机会免费参与。
高创之星 SVIEF-STAR
"高创之星"作为硅谷高创会的旗舰创投品牌,为创业者及投资人提供了一个全方位的投融资、人才及资源融合的平台。"高创之星"大赛自2011年创办,已经连续8年,成功举办了千人规模的创业大赛40余次,定期闭门路演100余次。创业报名项目积累超过5000个; 并有500多个项目获得媒体曝光宣传;同时,300多个项目进入投资与融资环节。