SVIEF 2016 Volunteers Application (Interview Date TBD)

Friday, September 30, 2016 at 7:00 AM

-

Saturday, October 1, 2016 at 5:00 PM (PDT)
Who's Going

Loading your connections...
3 of your friends are going.
Share it to get more people on board!
Share

Sara Haughty
San Francisco, California

Luke Picard
London, United Kingdom

Rick Vespucio
Florence, Italy
Event Details
SVIEF 2016 Volunteers Recruitment
SVIEF is an international conference designed to foster innovation and
promote business partnerships between US and Asia-Pacific region. It is a
leading venue in high-tech industry field gathering multi-tech and business
professionals, while providing a platform for talent, technology and
capital exchange.
The 6th SVIEF conference is now recruiting volunteers from local schools in
Silicon Valley and Bay Area, we welcome all interested students to join our
team and make SVIEF 2016 a continued successful conference.
1. Official Website: http://www.svief.org/
2. Date :Sept 30th - Oct 1st, 2016, Saturday and Sunday
3. Location:
 Santa Clara Convention Center,5001 Great America Parkway,Santa Clara, CA 95054 
4. Volunteer benefits: 
2 Free Gold Pass tickets to SVIEF 2016

Networking opportunity with industry leaders and business professionals

Opportunity for Recommendation letter and Certificate from SVIEF 2016

Opportunity for internship or fulltime offer

Outstanding volunteer will be listed on official website

Lunch included
5. Volunteer requirements:
Currently enrolled in a University/College program, bachelor degree or above.

Excellent English and Mandarin communication skill

Strong sense of responsibility, passionate on volunteer work

Interested in SVIEF

Pre-event training program is required (Beginning of September)

Ability to drive/travel to Santa Clara Convention Center on Sept 30th & Oct 1st

Past volunteer experience with SVIEF is a plus
6. Previous SVIEF highlights: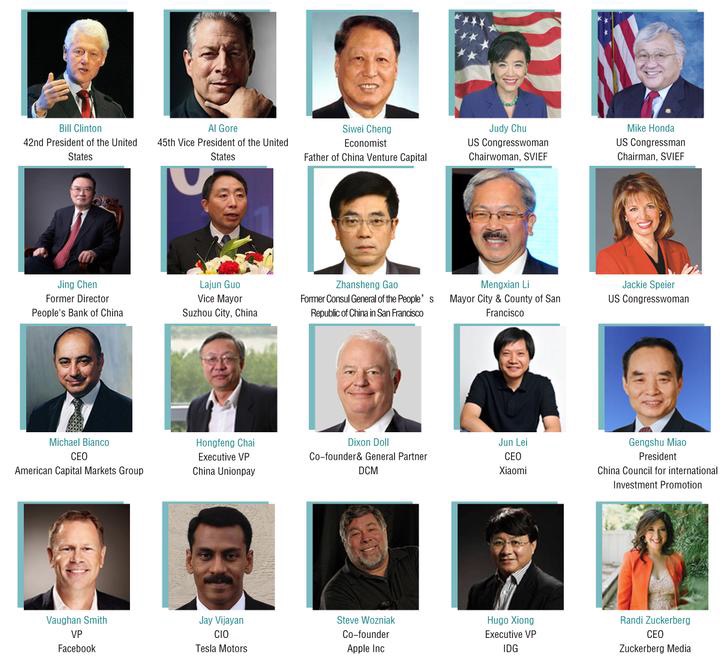 7. The 2016 SVIEF Sessions:
Keynote Session:
Political and industry thought leaders insightful vision share;
The 6th SVIEF Star Start-up Contest:
Top 10 demos to compete for the best investment and exposure;
Trendy Innovation Industrial Summits:
AR/VR, Wearable, Connect2Vehicle, Robots/AI, Crowdfunding, Smart Home, Big Data and Cloud Computing, Innovative Education, Agricultural Technology, HealthTech, Cyber Security. Digital Media Transformation
SVIEF Expo:
100+ booths, with featured zone including: Mobile internet/ Gaming, Smart Auto, IoT, Smart Homes, etc.; 
One to One VC meeting:
On-site pitch for investment and financial services;
Business Matchmaking:
Exclusive company meetings to establish business partnership.
Deadline to apply:August 26th, 2016
Volunteer Training Program: TBD, Beginning of September
Interview Date: TBD
For more information, please contact: Nick@Svief.Org
Thank you!
2016美国硅谷高创会志愿者招募
2016第六届美国硅谷高科技创新•创业高峰会(简称高创会)将于2016年9月30、10月1日在美国硅谷圣克拉拉会议中心举行。中美各级政府,中国各大科技园,中美逾千名企业家,高科技领域行业领袖,风险投资专家,高科技公司高管和专业人士,以及各大媒体,将参加此次年度盛会。本次大会现向硅谷以及湾区所有大学招聘志愿者,欢迎有兴趣的人加入我们的团队中。
1.   高创会官方网址: http://www.svief.org/
2. 时间: 2016年09月30-10月1日(周五,周六)
3. 地点:Santa Clara Convention Center,5001 Great America Parkway,Santa Clara, CA 95054
4. 志愿者待遇:
赠送

2016

硅谷高创会

普通

入场门票

2

张

有机会与中美政府高官,

IT

精英和风投专家等建立人脉关系,为今后就业及创业打下基础

表现优秀的志愿者有机会得到实习或工作职位

主办方可提供推荐信,优秀志愿者将获得大会颁发的证书

优秀志愿者名单将有机会在

2016

硅谷高创会官方网站上发布

提早接触中美公司,了解中国和美国就业市场信息和动向以及最新高科技产品

 

大会将为所有志愿者提供工作餐
5. 志愿者要求:
大学本科

(

包括社区大学

)

在读,硕士在读,博士在读或具有相关学历

 

有良好的中英文表达能力和交流能力

具有强烈责任感和奉献精神,热心于志愿者服务事业

对此次硅谷高创会及相关创业大赛活动感兴趣,并自愿参加

具有时间及交通保证,能参加九月初的活动培训和会议期间的服务工作

参加过前四届硅谷高创会的志愿者或其它志愿者活动的优先考虑
6. 往届SVIEF亮点: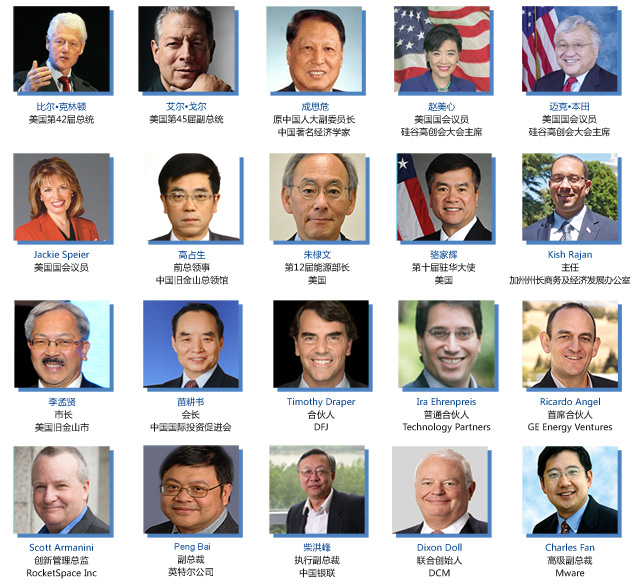 中美参会嘉宾:
主要参会嘉宾为政府官员、高科技领域行业领袖、银行家、风险投资家、高科技公司高管和专业人士;

美方参会嘉宾约 

10000+

,中方参会嘉宾

300+

;

100+

 

中美企业进行商业对接;

高科技领域专家占参会来宾的

42%

;

36% 

的参会嘉宾来自世界

500

强公司,其中多数人为公司

C

级高管或资深管理人员;
7. SVIEF 2016 亮点:
主题演讲:
中美政界及高科技界领袖人物围绕"智能无处不在"的主题发表对目前高科技发展趋势的预见和看法。
第六届"高创杯"创业大赛:
倾心打造国际品牌,特分游戏、IoT、综合三大创业模块,前15名优胜项目现场决赛,200+中美风投出席,中美专家现场点评。更有现场赢得风投的机遇。
多行业峰会:
虚拟现实/增强现实,可穿戴设备,Connect2Vehicle,机器人/人工智能,众筹,智能家居,大数据以及云计算,教育创新,现代农业科技,智能医疗,网络安全,数字化媒体转型
硅谷高创会展会:
100+展位,特设智能汽车、智能家居、可穿戴设备,手游展区,体现智能无处不在。
一对一风投见面会:
科技创新项目人与投资人一对一交流,为项目及产品发展予以重点关注和指导。
一对一商务对接:
为前期报名的中美公司安排现场一对一合作洽谈,打造平台,提供无限商机。
报名截止日期:2016年8月26 日
面试时间 : 待定
活动培训时间:2016年9月初
任何问题请邮件咨询: Nick@Svief.Org
感谢前五届硅谷高创会的所有志愿者的辛勤工作。我们期待更多的志愿者能加入到我们的团队中!
2016 硅谷高创会组委会
2016 SVIEF Team
4500 Great America Pkwy, Suite 100, Rm 1045
Santa Clara, CA 95054
When & Where
Friday, September 30, 2016 at 7:00 AM

-

Saturday, October 1, 2016 at 5:00 PM (PDT)
Add to my calendar
Organizer
Silicon Valley Technology Innovation and Entrepreneurship Forum
Since 2011, SVIEF has been the largest conference that fosters innovation and business partnership between China and the U.S. in Silicon Valley. The SVIEF 2016 has attracted nearly 10,000 attendees and over 150 exhibitors. During the conference, 20 finalists from the previous SVIEF Startup Contests gathered at the 6th SVIEF 2016 Startup Final Contest, showcasing their innovation abilities and business potential.

SVIEF 2016 Volunteers Application (Interview Date TBD)