SVIC 6th Annual South Valley Industrial Summit
6th Annual South Valley Industrial Summit October 6th, 2023
By South Valley Industrial Collaborative
Date and time
Friday, October 6 · 10am - 5pm PDT
Location
College of the Sequoias Tulare College Center 4999 E Bardsley Ave Building A Tulare, CA 93274
About this event
Ticket Includes lunch and social hour.
Morning Keynote Speaker:
Vision:
Vibrant Partnerships, Vibrant Industries, Vibrant Communities.
Mission:
The South Valley Industrial Collaborative (SVIC) is a partnership for Community Excellence
whose purpose is to provide a platform to build industry-led, industry-driven, and community supported partnerships to strengthen economies in the South San Joaquin Valley.
Purpose of the Summit:
The Industrial Summit provides SVIC partners and community the opportunity to come together
on an annual basis to learn about innovative industries that are growing in the region, to attend
informational and educational breakout sessions, to engage in B2B networking.
The Industrial Summit depends on sponsorship and support from industry partners and
community members. Your support of the South Valley Industrial Summit demonstrates the
support for the industry to ensure industries continue to grow, create jobs, and are able to
compete in the national and global markets.
We thank you in advance for your consideration and look forward to partnering with you in
support of our South Valley Industries!
Questions:
Chairman Rodney Wilson, rodney.wilson@electricmotorshop.com, 559-250-3614
Executive Director Lisa Walsh, southvalleyindcollaborative@gmail.com, 815-353-0760
www.southvalleyindustrialcollaborative.org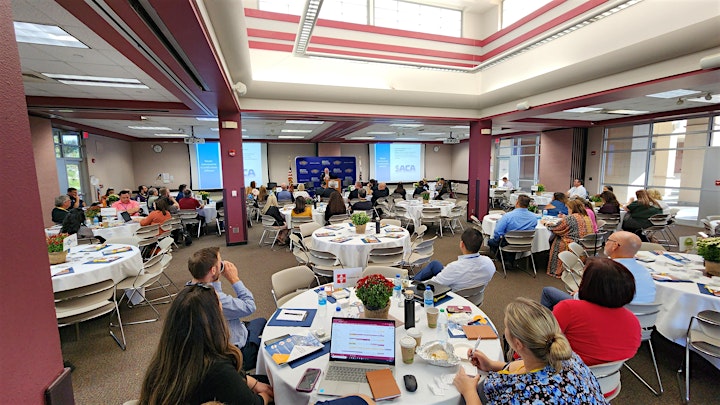 6th Annual Industrial Summit Schedule
10:00-11:00 Registration & Vendor Showcase
11:00-11:15 Opening Ceremony
11:15-12:00 Keynote –
12:00-12:45 HR/Law Discussion
12:30-1:15 Lunch
1:15-2:00 Business Leader Panel Discussion
2:00-2:45 Government Panel
2:45-3:45 Education
3:45-4:15 Talent Pipeline
4:15 -4:30 Final Ceremony – Raffle,
4:30-5:00 Social Hour – Hors Devours ,Wine, and Beer