SVIABC Presents: Life, Liberty and the Pursuit of Storytelling with Lou Hoffman

Wednesday, April 18, 2018 from 6:00 PM to 8:00 PM (PDT)
Event Details
As digital increasingly dominates our world, communicators rejoice. Social media. Corporate blogging. Websites. Online discovery. Thought leadership. Sponsored posts. All these approaches depend on content. We're the content guys (and gals). We're the ones who supposedly communicate with substance, not clever slogans. Communicators should be in the perfect position to capitalize.
Not so fast.
We say we get storytelling, but the output suggests otherwise. Too much "me, me, and here's a little more about me." Too many news releases crafted to suit the egos of internal stakeholders and not aligned with how journalists write. Consider one element that lifts any narrative, the anecdote. If you audited the content that falls under the business communications umbrella, what percent would be anecdotal? If you said 3 percent, I applaud your optimism.
This talk will explore the state of storytelling in communications, the opportunity in front of us and how the professional needs to change lest the spoils go — heaven forbid — to our advertising brethren.
About the Speaker
Lou Hoffman, CEO, The Hoffman Agency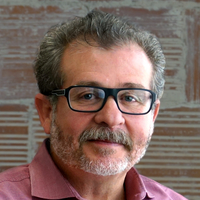 Since his first agency job in 1983 and observing senior colleagues pummeling client executives into submission to stay on message, Lou has been trying to undo the damage. As he likes to point out, "Have you ever heard a customer say, 'Wow, that was one great message'?" With this in mind, he's shaped The Hoffman Agency into a communications consultancy that brings storytelling and storytelling techniques to the forefront in communications.
Lou and his wife Heather launched the consultancy in 1987, expanding from Silicon Valley into a global player with offices in Asia and Europe as well as the U.S. Starting with a focus on the tech sector, the firm's work cuts across both consumer and B2B markets with clients ranging from Nokia to the French government. The agency's campaigns increasingly blend traditional PR with owned and earned media. 
Known for having an opinion (or two) on the communications industry, Lou shares his perspectives at the blog Ishmael's Corner and at a microsite that puts the Agency's approach to storytelling techniques in the public domain. 
When & Where

Agilent Technologies
5301 Stevens Creek Boulevard
Check-in at Building 5 lobby
Santa Clara, CA 95051


Wednesday, April 18, 2018 from 6:00 PM to 8:00 PM (PDT)
Add to my calendar
Organizer
For more than three decades, the non-profit Silicon Valley Chapter of the International Association of Business Communicators (SV-IABC) has provided a professional network and learning community for empowering Silicon Valley's business, student, non-profit, and independent communicators to be the very best.
Our mission is to serve as the premier resource for Silicon Valley communicators, delivering:
Excellence and innovation in business communications

Continuous professional development, collaborative learning, and on-demand resources

Networking opportunities and access to a community of industry peers, colleagues, partners, and future employers
Being part of the Silicon Valley IABC means getting access to new opportunities while also contributing to a community of the best and brightest in the industry. Our members have the ability to gain new insights and perspectives, learn from each other, and grow personally and professionally.
For more information, visit: http://sviabc.com/