Description
SVHealth Agenda:
SVHealth.co is the largest health tech innovation group in the SF bay area. Welcome to our monthly event!
Facebook: www.facebook.com/groups/HSV20/

Eventbrite: svhealth.eventbrite.com
6-7pm Networking
7-7:30pm Startup 5&5 - Three health startups will have five minutes to present and five minutes for Q&A and resource sharing from the audience.

Cardiomo - Cardiomo is a 'continuous' cardiac monitoring wearable that tracks vital signs using new gen bio sensors and AI Engine to detect 100+ CVDs with 99.64% accuracy, and provide early life-saving alerts.
cardiomo.com

VastBiome - VastBiome harmonizes and contextualizes data across the clinical spectrum of immune disease and uses AI to understand the core mechanisms through which the microbiome controls the human immune system.
vastbiome.com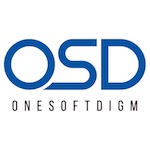 OneSoftDigm (OSD) - Onesoftdigm (USA) developed first Pocket-size portable device that measures body composition through BIA technology. We also developed mobile app so customers can efficiently and consistently manage their results.
onesoftdigm.com
7:30-8pm Open Microphone
Open Microphone night - Have a fresh idea or an early stage project that you want to talk about or get feedback on? Looking for co founders or job opportunities? See an interesting trend that you want to mention to others? Open mic night is right for you.
You will have 30-60 seconds to talk to the audience! (no slides)
8-9pm Networking
Stay in the loop online:
Facebook: www.facebook.com/groups/HSV20/
Twitter: https://twitter.com/SVHealth20

YouTube: www.youtube.com/channel/UCLk4q-3XjVniPnhBSYuRrHA
LinkedIn: www.linkedin.com/groups/Health-20-Silicon-Valley-4573855
Thank you to our 2018 Sponsors:
Plug and Play is a business accelerator that specializes in growing tech startups. Headquartered in Sunnyvale, CA, Plug and Play's global network includes 300+ tech startups, 180+ investors and a community of leading universities and corporate partners. From unique industry networking events, education and immersion programs to M&A, Plug and Play has everything tech startups need to get organized, connect and grow.