SVHealth: Networking, StartUps & Keynote by Skip Fleshman, Asset Management
Description
SVHealth Agenda:
SVHealth.co is the largest health tech innovation group in the SF bay area. We meet the 3rd Tuesday of each month at Plug and Play Tech Center to provide networking opportunities for developer, entrepreneurs and large organizations with interest in Health 2.0, mobile health, patient-centered innovation, personal medicine and emerging opportunities in the healthcare industry to come together.
6-7pm Networking


7:00-7:30pm Startup 5&5
Three health startups will have five minutes to present and five minutes for Q&A and resource sharing from the audience.
Hygeiais.com - Gana Pemmanda
WestFaceMD.com - Gui Orliac
MyOptimity.com - Jane Wang
7:30-8:00pm Keynote - Skip Fleshman, Partner at Asset Management Ventures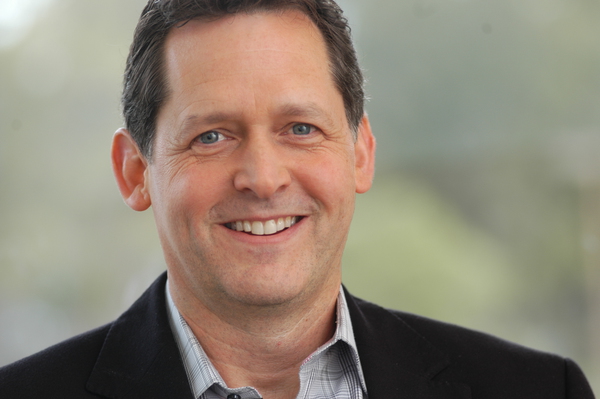 Skip Fleshman is a Managing Partner at Asset Management Ventures. AMV is a Palo Alto based, early-stage venture capital firm that was founded in 1965. They focus on investing in digital health, therapeutics, mobile and data analytics companies.
Skip was an officer in the United States Air Force where he first served as a fighter pilot flying the F-16. He served as COO of BGI which develops software for flight simulators and training solutions for the aviation industry.
He received a Bachelor of Science degree in Mechanical Engineering from the University of California at Davis. Skip was a Sloan Fellow and received an M.S. in Management from the Stanford University Graduate School of Business.
Skip is an advisor to Stanford's StartX, Rock Health and Boston Children's Hospital. He is actively investing in startups focused on digital health, mobile and big data and his current investments include: HealthTap, Reify Health, Evidation Health, Proteus Digital Health, Lark, Arterys, Welkin Health, WellDoc, Ooma, Kii, LiquidM, RallyPoint and Icon Aircraft.
More info here: www.assetman.com/team/skip-fleshman/


8-9pm Networking


Stay in the loop online:
Facebook: www.facebook.com/groups/HSV20/
EventBrite: svhealth.eventbrite.com
Twitter: https://twitter.com/SVHealth20
YouTube: www.youtube.com/channel/UCLk4q-3XjVniPnhBSYuRrHA
LinkedIn: www.linkedin.com/groups/Health-20-Silicon-Valley-4573855
Thank you to our 2016 Sponsors:
Validic provides the industry's leading digital health platform connecting providers, pharmaceutical companies, payers, wellness companies and healthcare IT vendors to health data gathered from hundreds of in-home clinical devices, wearables and consumer healthcare applications. Reaching more than 223 million lives in 47 countries, its scalable, cloud-based solution offers one connection to a continuously-expanding ecosystem of consumer and clinical health data, delivering the standardized and actionable insight needed to drive better health outcomes and power improved population health, care coordination and patient engagement initiatives. Validic was named to Gartner's "Cool Vendors" list and received Frost & Sullivan's "Best Practices and Best Value in Healthcare Information Interoperability" and "Top 10 Healthcare Disruptor" awards. To learn more about Validic, follow Validic on Twitter or visit www.validic.com

Plug and Play is a business accelerator that specializes in growing tech startups. Headquartered in Sunnyvale, CA, Plug and Play's global network includes 300+ tech startups, 180+ investors and a community of leading universities and corporate partners. From unique industry networking events, education and immersion programs to M&A, Plug and Play has everything tech startups need to get organized, connect and grow.