SVHealth Monthly Oct 2019 – Networking, StartUps and Keynote by Nik Tehran...
Description
SVHealth.co is the largest health tech innovation group in the SF bay area. Welcome to our monthly event!
SVHealth Agenda:
6:30-7pm Check-in & Networking

7-7:30pm Startup 5&5 - Three health startups will have five minutes to present and five minutes for Q&A and resource sharing from the audience.
SidekickHealth - SidekickHealth is a digital therapeutics provider that helps people prevent and manage chronic diseases. Their approach combines behavioral economics, gamification and artificial intelligence for a uniquely engaging experience that removes barriers to behavior change and expands the possibilities of health and well-being.
HealthBeats - HealthBeats is a remote patient monitoring platform offering simple-to-use, simple to deploy and simple business model to health providers and patients.
SCA Robotics - SCA Robotics has built an AI medical solution relating to the diagnostics of cancer and other chronic diseases. To date, they have pioneered the first AI solution related to metastatic and nonmetastatic tumor identification within the brain.

7:30-8pm "Digital Health Marketing Mix" Keynote by Nik Tehrani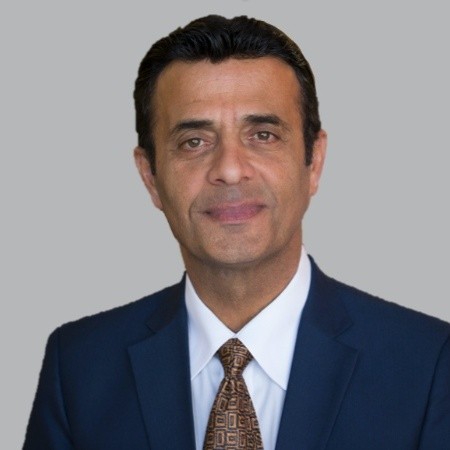 Dr. Nik Tehrani is the VP of business development and marketing of DynoSense corp. DynoSense developed a highly unique and efficient preventive care solution to help consumers, providers, and insurance companies to make smarter decision, improve health, enhance productivity and save lives. DynoSense's technology allows patients to monitor 33 health metrics including all the critical vital signs at home with a single action in less than 60 seconds. Dr. Tehrani has also taught marketing, management courses at various universities in the San Francisco Bay Area as well as universities in Europe, China, Korea, Vietnam, and Chile, trained other faculty members for 5 years, wrote 2 textbooks used in MBA classes, created 6 accredited online university courses, and wrote articles in several peer-reviewed medical journals. He has leveraged his teaching and international experience to mentor employees in high-tech firms to outpace goals in business development.
8-9pm Networking
Stay in the loop online:

Facebook: http://www.facebook.com/groups/HSV20/

Twitter: https://twitter.com/SVHealth20

YouTube: https://www.youtube.com/channel/UCLk4q-3XjVniPnhBSYuRrHA

LinkedIn: http://www.linkedin.com/groups/Health-20-Silicon-Valley-4573855


Thank you to our 2019 Sponsors:

Plug and Play (http://www.plugandplaytechcenter.com/) is a business accelerator that specializes in growing tech startups. Headquartered in Sunnyvale, CA, Plug and Play's global network includes 300+ tech startups, 180+ investors and a community of leading universities and corporate partners. From unique industry networking events, education and immersion programs to M&A, Plug and Play has everything tech startups need to get organized, connect and grow.