SVHealth March Meetup – Networking, StartUps and Keynote by Bob Kocher - Pa...
Description



SVHealth Feb 2017 Agenda:
Welcome to SVHealth.co is the largest health tech innovation group in the SF bay area. Welcome to our monthly event!
6-7pm Networking
7-7:30pm Startup 5&5.
Three health startups will have five minutes to present and five minutes for Q&A and resource sharing from the audience.
Sherbit - Alex Senemar
7:30-8pm Keynote Talk - Bob Kocher
Bob Kocher, MD is a Partner at Venrock and focuses on healthcare IT investments. He is also a consulting professor of medicine at Stanford University School of Medicine. He currently serves on the Boards of Virta, Jiff, Aledade, and Lyra Health, where he is also a co-founder, and is a Board Observer at Grand Rounds, Stride, and Doctor on Demand. He is a former Director at Castlight Health (CSLT).
Prior to Venrock, Bob served in the Obama Administration as Special Assistant to the President for Healthcare and Economic Policy on the National Economic Council.
Bob received undergraduate degrees from the University of Washington and a medical degree from George Washington University. He completed a research fellowship with the Howard Hughes Medical Institute and the National Institutes of Health, and went on to complete his internal medicine residency training at the Beth Israel Deaconess Medical Center and the Harvard Medical School.
www.venrock.com/teammember/bob-kocher/
8-9pm Networking
Stay in the loop online:
Facebook: www.facebook.com/groups/HSV20/
Twitter: https://twitter.com/SVHealth20
LinkedIn: www.linkedin.com/groups/Health-20-Silicon-Valley-4573855
Thank you to our 2017 Sponsors: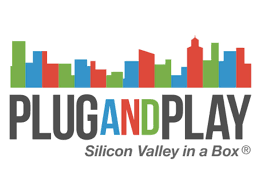 Plug and Play is a business accelerator that specializes in growing tech startups. Headquartered in Sunnyvale, CA, Plug and Play's global network includes 300+ tech startups, 180+ investors and a community of leading universities and corporate partners. From unique industry networking events, education and immersion programs to M&A, Plug and Play has everything tech startups need to get organized, connect and grow.