SVHealth June – Networking, StartUps and Keynote by Arvind Gupta, General P...
Description


SVHealth June 2017 Agenda:
Welcome to SVHealth.co is the largest health tech innovation group in the SF bay area. Welcome to our monthly event!
6-7pm Networking
7-7:30pm Startup 5&5.
Three health startups will have five minutes to present and five minutes for Q&A and resource sharing from the audience.
VitaliWear.com - Cindy Gu
ThalmanHealth.com - James Foody
Pillrs.com - Garrett Dunham
7:30-8pm Keynote Talk


Arvind Gupta, General Partner at SOSV.com & Founder of IndieBio.co
Formerly Design Director of Product Development and Strategy at IDEO and co-founder of fitness startup Starters (www.startersapp.com), Arvind now runs the SF office for SOSV as an Investment Partner and brings over a decade of experience in helping startups and Fortune 50 companies launch new tech products. He plays a pivotal role in providing purpose-driven design expertise for SOSV investments globally. In addition to driving new SOSV accelerator programs (Leap Axlr8r and more), Arvind will invest in and mentor hardware and software startup companies in the Bay Area and China.

Arvind first worked as an equity options Market Maker at the Pacific Exchange in San Francisco. During this time, Arvind became an avid BASE jumper, a sport that involves using a parachute to jump from one of four fixed objects; building, antenna, span, and earth. His passion for the sport compelled him to help understand the problem of canopy collapse during an object strike which could be fatal. This experience of working to solve a problem by blending science and art led Arvind to a Master's Degree in Industrial Design.

Arvind holds several US patents and has spoken at numerous conferences and events including at the SFMOMA and TEDx New Silk Road. A frequent author, his thought leadership has been published in journals ranging from Time to Design Observer to Rotman Magazine, and he has been the recipient of numerous international design awards for design and innovation including six IDSA IDEA awards.

Arvind holds a degree in Genetic Engineering form the University of California, Santa Barbara and a Master's Degree in Industrial Design from San Francisco State University.

A practicing MMA fighter, Arvind is a blue belt in Brazillian Jiu-Jitsu.
8-9pm Networking
Stay in the loop online:
Facebook: www.facebook.com/groups/HSV20/
Twitter: https://twitter.com/SVHealth20
LinkedIn: www.linkedin.com/groups/Health-20-Silicon-Valley-4573855
Thank you to our 2017 Sponsors: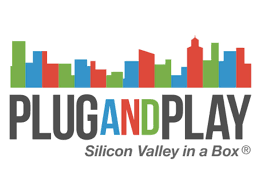 Plug and Play is a business accelerator that specializes in growing tech startups. Headquartered in Sunnyvale, CA, Plug and Play's global network includes 300+ tech startups, 180+ investors and a community of leading universities and corporate partners. From unique industry networking events, education and immersion programs to M&A, Plug and Play has everything tech startups need to get organized, connect and grow.