SVHealth January Meetup – Networking, StartUps and Keynote by Scott Barclay...
Description
SVHealth Event:
SVHealth.co is the largest health tech innovation group in the SF/Bay Area. Welcome to our monthly event!
Facebook: www.facebook.com/groups/HSV20/
6-7pm Networking
7-7:30pm Startup 5&5.
Three health startups will have five minutes to present and five minutes for Q&A and resource sharing from the audience.
MonarcBio - Komathi Stem
RigPlenish - Nupur Mehta
Tresorit - David Szabo
7:30-8:00pm Keynote speaker
Scott Barclay - Operating Partner, Data Collective VC


Scott Barclay serves as an Operating Partner with Data Collective, focusing on health + data and serving portfolio companies and helping to uncover new investments. Scott has a particular interest in next generation healthcare platforms, multi-sided networks, and the future patient journey which will be infused with contextualized, optimized intelligence at every step. Previously, Scott led operational and innovation teams at CVS Health and helped to create and scale Surescripts and has been a prolific early stage investor and adviser in health care data. Scott started his career at Montgomery Securities and helped start a London capital markets desk at Banc of America Securities. Scott studied history at the University of Virginia and received an MBA from INSEAD.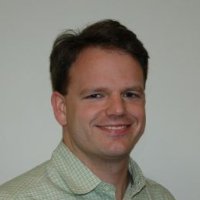 8:00-9pm Networking
Stay in the loop online:
Facebook: www.facebook.com/groups/HSV20/
Twitter: https://twitter.com/SVHealth20
YouTube: www.youtube.com/channel/UCLk4q-3XjVniPnhBSYuRrHA
LinkedIn: www.linkedin.com/groups/Health-20-Silicon-Valley-4573855
Thank you to our 2017 Sponsors and tonight event sponsors:
Validic provides the industry's leading digital health platform connecting providers, pharmaceutical companies, payers, wellness companies and healthcare IT vendors to health data gathered from hundreds of in-home clinical devices, wearables and consumer healthcare applications. Reaching more than 223 million lives in 47 countries, its scalable, cloud-based solution offers one connection to a continuously-expanding ecosystem of consumer and clinical health data, delivering the standardized and actionable insight needed to drive better health outcomes and power improved population health, care coordination and patient engagement initiatives. Validic was named to Gartner's "Cool Vendors" list and received Frost & Sullivan's "Best Practices and Best Value in Healthcare Information Interoperability" and "Top 10 Healthcare Disruptor" awards. To learn more about Validic, follow Validic on Twitter or visit www.validic.com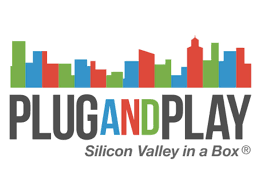 Plug and Play is a business accelerator that specializes in growing tech startups. Headquartered in Sunnyvale, CA, Plug and Play's global network includes 300+ tech startups, 180+ investors and a community of leading universities and corporate partners. From unique industry networking events, education and immersion programs to M&A, Plug and Play has everything tech startups need to get organized, connect and grow.