Description
SVG Europe and NCE Media once again host the SVG Nordic Summit in Media City Bergen!
On 7 March 2019, the Nordic Summit will bring together broadcasting expertise from Denmark, Finland, Norway, Sweden - and beyond - to debate the most pressing production, operational and technical issues faced by the European sports television industry.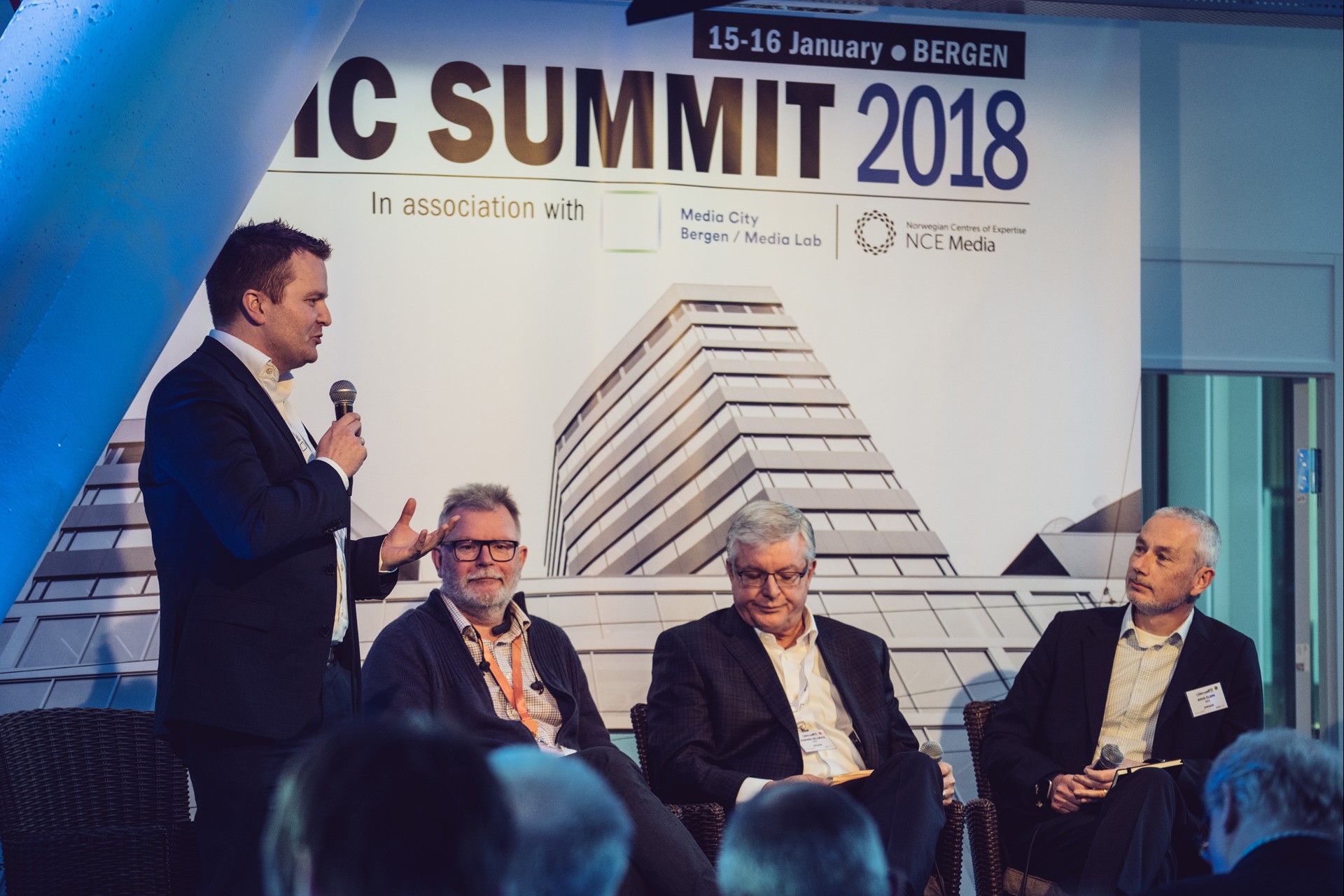 The programme will feature a mixture of presentations and panel discussions with a particular emphasis on providing real-world examples of how broadcasters and their technology partners are collaborating to solve a variety of sports broadcasting challenges.

In addition to the packed conference programme, The Nordic Summit will also feature a host of networking opportunities, before, during and after the event.
The Nordic Summit will take place at the Media City Bergen campus. Opened in 2018, it is home to the Norwegian Media Cluster with companies such as Vizrt, Vimond, Mediability, Sixty, Highsoft, TV 2, NRK, Bergens Tidende, BA and the University of Bergen among the key players.
The site also is home to the Media Lab and a startup lab. Together, these two initiatives provide the core of the innovation and research work that is carried out by the cluster and its partners.
For more details on the conference programme, please visit the SVG Nordic Summit event website: https://www.svgeurope.org/nordic-summit-2019*
*website live 19 December2018

IMPORTANT NOTICES AND TERMS
Registration Notices:
Registration for this event is open to senior professionals working in the business of European broadcast sports production

This includes representatives from the following types of organisation: Broadcasters, OBs, facilities, clubs, associations, production, education, venues and others.

SVG Europe sponsor status/NCE Media membership may be required to attend the Nordic Summit 2019

All applications to register are subject to approval by SVG Europe & NCE Media

Do not make travel plans until you have received confirmation from the organizers
Data Collection and Privacy Notices:
When registering to attend this event, SVG Europe (SVGE) and NCE Media (NCE), collects and process your name, telephone number, e-mail address, company name, company address and your job title. SVG Europe and NCE Media process this information in order to organize the event and in order to give you practical information before and during the event.
To consent to the above-mentioned processing is voluntarily and you have the right to withdraw your consent at any time for any reason. Please see the instructions for how to withdraw your consent here. To learn more about how SVG and NCE Media processes your personal data and your rights, please review the SVGE and NCE privacy notices:
Information about who is sponsoring the event will be available prior to the event on the event sponsor page. To learn more about how the sponsors process your personal data, please review the sponsors' websites.