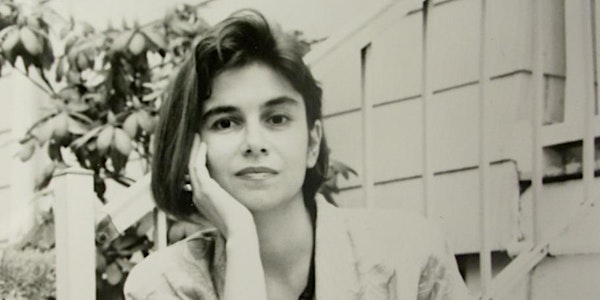 Svetlana Boym documentary screening, with director Judith Wechsler
When and where
Location
Olin Center, Tufts University 180 Packard Avenue, Room 011 Medford, MA 02155
Description
Exile and Imagination is a one-hour documentary about the life and work of Svetlana Boym, the literary and cultural critic who was the
Carl Hugo Reisinger Professor of Slavic and Comparative Literature at Harvard.
NB: Room 011 is in the basement of the Olin Center. Parking is available in the lot across from the Olin Center.
In 1980, age 21, Svetlana left the USSR for the US, unable to pursue studies at Leningrad University because of the Jewish quota, and going on to graduate studies at Boston University and Harvard. Exuberant, ironic and witty, Boym was a charismatic critic and teacher until her untimely death from cancer, summer of 2015, at age of 56. The film paints an image of Svetlana and her scholarly, critical, and artistic contributions by weaving together videos of her lectures and interviews, photographs of her and by her, as well as interviews with family, teachers, colleagues, students and friends, including Vitaly Komar and Masha Gessen. Much of the text of this documentary draws extensively on her writings and lectures.
Doors Open: 6 Screening: 6:30 Discussion/Q&A: 7:30
The screening will be followed by a discussion between the film's director, Judith Wechsler, Tufts Lecturer Marina Aptekman, and Anna Winestein, Executive Director, Ballets Russes Arts Initiative. Wechsler is an art historian (NEH professor of art history emerita at Tufts) and filmmaker. She has written and directed 28 films, predominantly on art, for the Louvre, with the Comèdie francaise, for the Metropolitan Museum and others. Her newest film is Isaiah Berlin: Philosopher of Freedom
Co-presented by Tufts University's Department of International Literary and Cultural Studies and Ballets Russes Arts Initiative.