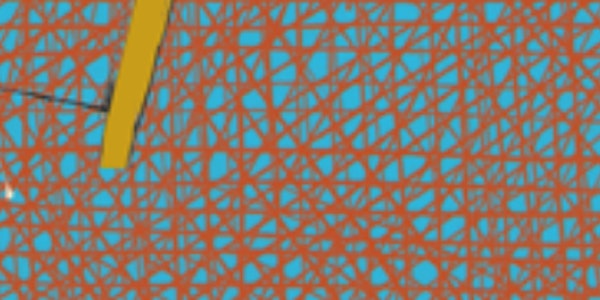 SVA MPS Art Therapy 32nd Annual Conference: Critical Engagement: Art and Community with Pablo Helguera
When and where
Location
SVA Theatre 333 W 23rd St New York, NY 10011
Refund Policy
Contact the organizer to request a refund.
Description
Critical Engagement: Art & Community
Friday, September 23
10am-4pm
Pablo Helguera will give a keynote speech on socially-engaged art practice and three artists will lead an afternoon of participatory workshops followed by a panel discussion. The focus of the conference will be to explore the boundaries of the participant.

SVA Theatre
333 West 23 Street, New York, NY 10011
Keynote/Pablo: 10-11:30am
Mini-Presentations: 11:30am-12pm
Lunch: 12-1:30pm
Afternoon Sessions: 1:30-3pm
Panel/Processing: 3-4pm
Keynote Speaker: Pablo Helguera
Pablo Helguera is a New York based artist working with installation, sculpture, photography, drawing, socially engaged art and performance. Helguera's work focuses in a variety of topics ranging from history, pedagogy, sociolinguistics, ethnography, memory and the absurd, in formats that are widely varied including the lecture, museum display strategies, musical performances and written fiction. His work as an educator has usually intersected his interest as an artist, making his work often reflects on issues of interpretation, dialogue, and the role of contemporary culture in a global reality. This intersection is best exemplified in his project, "The School of Panamerican Unrest", a nomadic think-tank that physically crossed the continent by car from Anchorage, Alaska to Tierra del Fuego, making 40 stops in between. Covering almost 20,000 miles, it is considered one of the most extensive public art projects on record.
Helguera has worked since 1991 in a variety of contemporary art museums, most recently as head of public programs at the Education department of the Guggenheim Museum in New York (1998-2005). Since 2007, he is Director of Adult and Academic programs at the Museum of Modern Art, New York. He has organized close to 1000 public events in conjunction with nearly 100 exhibitions. In 2010 he was appointed pedagogical curator of the 8th Mercosul Biennial in Porto Alegre, Brazil, which took place in September, 2011. He is currently Senior Resident of Location One in New York. He presented a solo exhibition at Palacio de Bellas Artes in Mexico City in 2012.

Workshop Presenters:
Workshop: Immersive Learning Experiences in Sign Language: Bilingual Storybook Apps and Motion Capture
How do deaf children learn to read? How does language acquisition occur for those who rely on the visual modality? How can technology aid the visual experience? These questions and many more are what the Science of Learning Center on Visual Language and Visual Learning at Gallaudet University answers. Our research discoveries have led to the development of bilingual storybook apps, each app creates a story that dives into a world full of possibilities, characters, and concepts, children get swept up into the immersive learning experience. Utilizing professional ASL storytellers and Deaf artists, we continue to explore and experiment with immersive learning through sign language. We continue to challenge the boundaries of storytelling and learning with motion capture technology and signing avatars.
Workshop: Poetic Decision-Making
All of the decisions within our control have the potential to be creative ones. In this workshop, Todd Shalom will lead the group in participatory prompts that draw from poetry, sound, performance and visual art. He will also discuss what he considers to be 'best practices' for creating public, participatory work.
Workshop: Workshop: The Smellable and the Say-able: Scent, Memory & Dialogue
Participants will have an opportunity to participate in the scent experience central to two of Simun's works, GHOSTFOOD, and The Farewell To All That One Has Used, Broken, Lost Must Be Ennobled By Ceremony. Both feature two different wearable sculptures as scent delivery mechanisms, to create flavor simulations that enable the audience to experience the flavor of a species threatened with extinction. Both are also contextualized in two distinct narratives and dialog-based performances. Discussion to follow will address the role of scent and embodied knowledge in understanding complex narratives; consider the formation of memory and possibility for recall made possible through sensorial practice; and explore the translation of a therapeutic dialogical method - the Open Dialog Approach - for the performance of public art.