SVA MPS Art Therapy 2017 Annual Conference: Creative Arts Therapies: Innova...
Description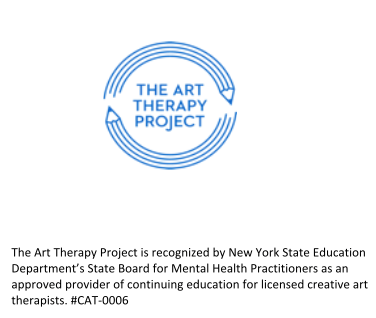 This event is sponsored by The Art Therapy Project. LCATs will receive 4.5 CE hours. CEC's available for ATR-BCs.
Therapists from different modalities will discuss innovative methodologies that integrate creative arts therapies. Featuring presentations and a panel discussion.
Guest Speakers:
Karen Gibbons, MPS, ATR-BC, LCAT, Art Therapist
David Read Johnson, PhD, Drama Therapist
Julie Lipson, MA, MT-BC, Music Therapist
Marni Rosen, PsyD, ATR, Art Therapist
Jennifer Tantia, PhD, BC-DMT, LAT, Dance Therapist
Panel Moderator:
Eileen McGann, MA, ATR-BC, LCAT, Art Therapist