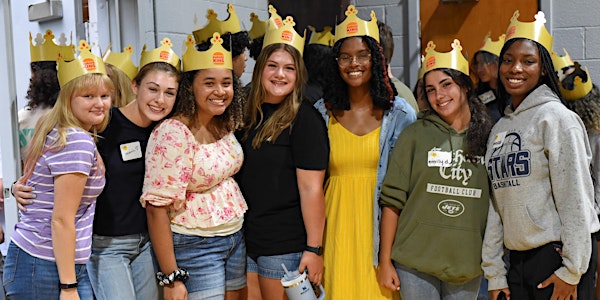 SVA ACADEMY DAYS '22. Experience SVA for Yourself!
Come see what an Adventist Christian Boarding School is all about-SVA Style! Discover the possibilities. Make friends that last a lifetime!
When and where
Location
Shenandoah Valley Academy 234 West Lee Highway New Market, VA 22844
About this event
Spend the day meeting new people and friends. Experience everything that SVA has to offer!
We will have guided group tours of the classes, where you will meet the teachers. The tour will include the rest of SVA's campus, including the dormitories, cafeteria, student-center, the New Market Seventh-day Adventist Church, as well as other points of interest.
There will be opportunities to earn SCHOLARSHIPS in MUSIC/VOICE and various SPORTS. So come prepared to demonstrate your talents! You will learn about our many ACADEMIC SCHOLARSHIPS also.
***When choosing the number of tickets, please put the student's demographics under each ticket. If the address, phone, and email address is the same for each ticket (student) please enter "same"***
This is a two-day event. Registration & Check-in begins on Sunday, October 23rd, at 10 AM. Students will be over-night guests of Phanstiel Hall (Boy's Dorm) and Hadley Hall (Girl's Dorm), where they will experience what dorm-life is like. There will be fun events, where student's will meet and get to know other prospective students, as well as, current SVA students. We want the students to learn all they can about what SVA is all about.
While the students will be on their classroom tours, where they will meet our teachers, there will be campus tours for parents, as well as a Q & A session, where they will have a chance to meet the faculty, staff and head-deans for both the boy's and girl's dorms. Something for everyone! There will also be a parents & sponsors lounge for those who will need a space to relax and gets some work done remotely, complete with wifi access and refreshments.
We will close our time together, on Monday, at 11 AM, with a Finale, where scholarships will be awarded, prospective music students will play together with SVA's choir, band and orchestra. It will be an exciting time, ending at 12:30 PM-1 PM with "Good-byes" and snacks for the road and new friends made!
IMPORTANT TO REMEMBER:
Bring or send the most recent "mapsGROWTH" test scores to determine eligibility of our most significant academic scholarship, the Zirkle
Bring musical instrument(s)
Bring athletic attire for fun and tryouts
Bring sleeping-bag/bedding for overnight stay in the dorms
Bring toiletries and perhaps shower shoes, as well as a change of clothes for Monday.