SV-AAII 1) THE FIVE PILLARS OF FINANCIAL PLANNING, 2) BUILDING AND MANAGI...
Description
1) THE FIVE PILLARS OF FINANCIAL PLANNING

The five pillars of financial planning consist of investing, retirement planning, taxes, insurance and estate planning. Fred Smith will explore each of these areas in turn, and offer insights to help you achieve your long-term financial goals. If you need additional help, Smith will provide guidance on hiring a professional planner.

YOU WILL LEARN:

An overview of the five significant fields of financial planning


Practical insights to use in your personal finances

How and where to get help if you need it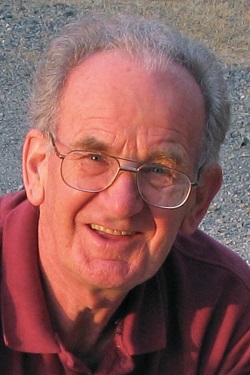 Fred Smith, Registered Investment Adviser & Board Member, AAII Silicon Valley Chapter

Fred Smith is a longterm board member of the Silicon Valley Chapter of AAII. He retired in 2006 from a career in the semiconductor industry to run his financial planning practice for 10 years. Currently, he leads an informal monthly discussion group on a broad range of financial topics.
---
BUILDING AND MANAGING A DIVERSIFIED PORTFOLIO

Using historical data, Craig Israelsen will examine the growth and loss potential of various portfolios during the build-up phase (prior to retirement) and the drawdown phase (post-retirement). The impact of rebalancing is evaluated over multiple time periods. Israelsen specifically will examine the use of "alternative asset classes" in portfolio design. The 7Twelve Portfolio, a multi-asset balanced model, will be introduced.

YOU WILL LEARN
The historical returns of major asset classes over the past 48 years

Strategies for portfolio rebalancing pre-and post-retirement.

The value of "alternative" assets in a portfolio in comparison to single-asset investments or the standard 60/40 portfolio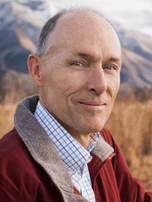 Craig Israelsen, Ph.D. Founder, 7Twelve Portfolio


Craig Israelsen, Ph.D., spent 25 years teaching family finance at the university level (14 years at the University of Missouri-Columbia and nine years at Brigham Young University). He now teaches at Utah Valley University. Israelsen writes monthly for Financial Planning magazine and is the designer of the 7Twelve Portfolio (www.7TwelvePortfolio.com). His research has been cited in a variety of financial magazines.

---
More Information on the event...
If you haven't visited us in a while, You'll notice that we've lowered our pricing so early registration is $20 and late registration is $25

Students under 25 (with ID) Free. (No registration required, show ID at Registration Desk)

No refreshments (e.g., coffee) are provided -- plan accordingly.

To have a bit of fun, we raffle off investment books, event tickets and other items

If you are a 4Ever ticket holder or hold a Guest Pass we ask you to register by mailing your 4Ever ticket or Guest Pass in with the registration form. If you don't pre-register you can still bring your 4Ever ticket or event pass to the registration table -- but you're subject to space availability restrictions.

Our concierge table provides you with speaker and AAII-SV handouts, AAII information, a book swap area (bring a book, take a book), hand outs from past speakers, and other "good stuff". Better yet, there is always a Board member or two present where you can ask questions, provide event feedback, make suggestions, etc.
---
EVENT SCHEDULE
8:30 AM - Registration / Social

8:55 AM - Announcements
9:00 AM - Part 1 of talk
10:15 AM - Break, Raffle
10:30 AM - Part 2 of talk

11:30 AM - Q & A