Description
Suzanne Wasserman
Historian of New York City and noted filmmaker

People have been telling the story of the Lower East Side for generations. Few people have told that story in the past few decades with the passion, insight, and generosity of Suzanne Wasserman. On June 26, 2017, the well-known and widely respected historian passed away from progressive supranuclear palsy (PSP), an early onset neurodegenerative disease that is currently incurable. She was 60 years old.

Suzanne was director of the Gotham Center for New York City History at the City University of New York. She also worked for the Lower East Side Tenement Museum, helping to shape the narratives of families that once lived at 97 Orchard Street. She also produced and directed several award-winning film documentaries.

Please join CurePSP, the Wasserman and Stern Families, and the Gotham Center for New York City History on Monday, June 4, 2018, from 6:00 - 8:00 p.m. to celebrate Suzanne's life while supporting CurePSP's mission to find a cure for progressive supranuclear palsy (PSP), the terrible disease that took Suzanne from us at the height of her illustrious career.
A suggested donation of $100 is requested to support the mission of CurePSP in remembrance of Suzanne. You may donate online as you register, donate by phone, mail a check or donate at the event. You can reach CurePSP at (347) 294-2831 or at events@curepsp.org. Checks can be mailed to 1206 York Road, Suite L-4, Lutherville, Maryland 21093.
Attire is business casual.
---
A sleeping room block is available at the Springhill Suites by Marriott New York Midtown Manhattan/Fifth Avenue June 1-5, located at 25 West 37th St, New York, NY 10018, at the rate of $244.00 a night (not inclusive of tax, etc.). You may reserve by calling Marriott Reservations at 1(888) 287-9400 or (212) 391-2255 or through this link on or before Friday, May 11, 2018. Please identify yourself as part of the CurePSP group.
---
CurePSP and the Wasserman and Stern Families would like to thank the firm of Akin Gump Strauss Hauer & Feld LLP for their generous donation of their magnificent space for this event.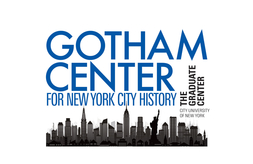 ---

CurePSP is the leading nonprofit organization working to increase awareness, advocate for patients and families, and fund research for devastating prime of life neurodegenerative diseases, including progressive supranuclear palsy (PSP). Your support will help advance CurePSP's mission. Together we can unlock the secrets of brain disease.