Join TolumiDE for her Suya Soul Sundays! featuring songs by Afropop singer-songwriter artist TolumiDE - tolumidemusic.com
About this event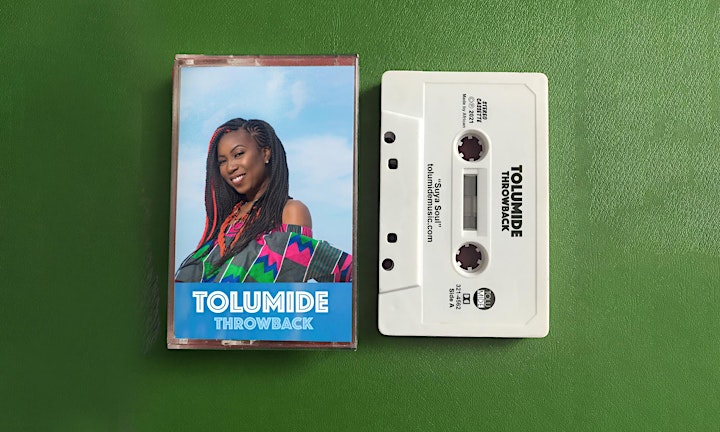 Suya Soul Sundays is a monthly online performance series hosted by TolumiDE singing to original tunes + plus cover tunes that highlight Soulful Singers worldwide of African Heritage!
Artist website: tolumidemusic.com
RSVP here to receive online show link via stageit.com/TolumiDE
Join Fun group that celebrates Africa Culture, Music and Heritage https://www.facebook.com/groups/tolumide
Describing her sound as 'Suya Soul', TolumiDE music takes listeners on a virtual trip to a tropical oasis filled with Sweet Soulful vocals, Fun acoustic guitar melodies and Groovy Contemporary African rhythms mixed with R&B vibes.
Nigerian Canadian singer-songwriter artist, TolumiDE has multiple album releases, rave review and international awards for her music One reviewer describes her as "A big blend of Afro-pop, funky reggae, neo-soul and jazz, gospel… injecting more of her heritage using bilingual lyrics, into a friendlier foundation of melodic pop and R&B balladry".
Celebrating African Soul Music and Diverse Music influences discover more at
https://www.TolumiDEmusic.com
https://www.facebook.com/TolumiDEonline
https://instagram.com/tolumide
https://twitter.com/tolumide
https://youtube.com/tolumide