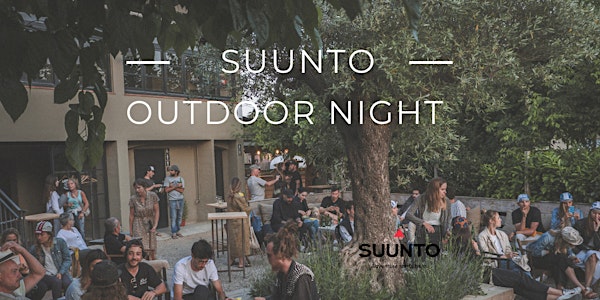 SUUNTO OUTDOOR NIGHT
Screening & Talk with Suunto
When and where
Location
Suunto House 51 Chemin Des Murailles Les Praz - France 74400 Chamonix France
About this event
To celebrate trail running at Chamonix, we have organized a screening of two movies, together with a short talk with some of the Suunto athletes.
The first movie will be Alp Front Trail, it is a film about celebrating unity. 10 trail runners traversed the frontline where mountain troops once fought to mark the centenary of Italy's annexation of South Tyrol and celebrate how far Europe has come since the wars of the 20th century. The Alp Front Trail was initiated by Suunto trail runner and filmmaker Philipp Reiter and South Tyrolean photographer Harald Wisthaler. The adventure run aims to celebrate Europe's unity and freedom, and to observe the historical consequences of division and rigid nationalism.
- Check more here: www.alpfronttrail.com
The second will be Wall Run, a film to celebrate the fall of the Berlin Wall, eight athletes ran the 1400 km border that divided east and west Germany from 1952 to 1990. "This project is about showing that even if it takes 40 years, there is always an opportunity to take borders down, even now," he filmmaker and Suunto athlete Philipp Reiter. "These borders can be physical like this one, or they can be in the form of prejudices. How many people really try to understand the problems of another person?"
After screening both films, we will have Suunto Athletes to talk and share their thoughts about the films and the races, that will take place in Chamonix.
Come to the Suunto House Garden to discover a new adventure, share some beers with outdoor lovers and listen to inspiring people.
Beers, food & music!
Limited places available.
*The organization reserves the right of admission and the option to modify the program for security reasons, weather or any other unforeseen event.