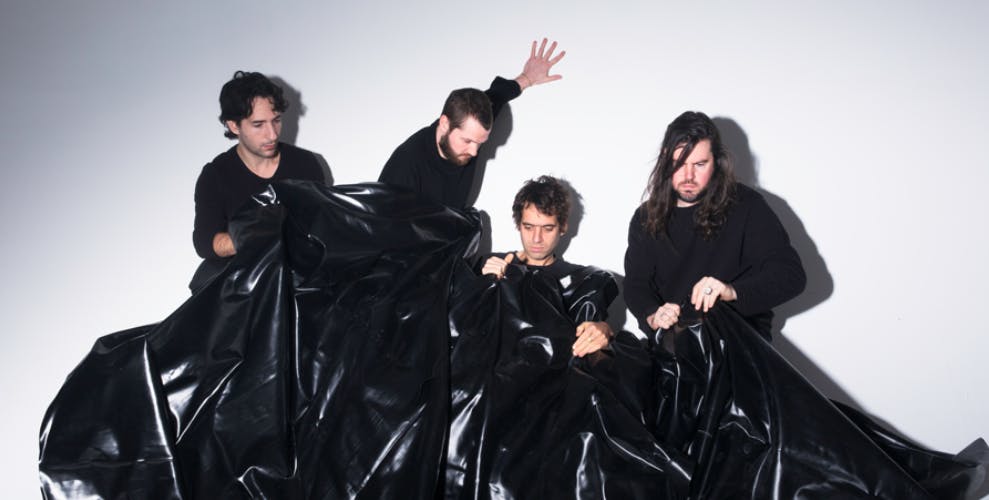 About this Event
$14 (ADV) $16 // 21+
----------
"This record is definitely looser than our last one," says SUUNS singer/guitarist Ben Shemie. "It's not as clinical. There's more swagger."
You can hear this freedom flowing through the 11 tracks on their release, Hold/Still through Secretly Canadian. It's both a continuation and rebirth, the Montreal quartet returning to beloved local facility Breakglass Studios but this time recording themselves at their own pace, over five fertile sessions spanning several months. A simultaneous stretching out and honing in, mixed to audiophile perfection by St Vincent producer John Congleton who flew up especially from Dallas to deploy his award-winning skills in situ.
While maintaining a pleasing economy, the informality of self-production has enabled SUUNS to explore bright new vistas. "Us doing it ourselves, that process was like a very receptive, limitless workshop to just try out ideas,". Time to get wild, let freedom soar and basque in the glory that is SUUNS.
FACS features Noah Leger (drums) and Brian Case (guitar), formerly of Chicago band Disappears, with newly-added bassist Alianna Kalaba. Using minimalism and space, FACS make abstract and modern art rock. Their long-anticipated debut album, Negative Houses, finally made its way to fruition through Trouble In Mind Records this March, plus an unforgettable release show with wild visuals and high vibrations. Not missing a beat, FACS continue on the fast track as they play direct support to SUUNS for their national tour.