About this Event
This evening of celebration and reflection, two years since the inauguration of the AMS Chair in Sustainable Transformation supported by Chair partners BASF, Port of Antwerp and Randstad, will showcase global expertise in systems thinking and global leadership in sustainable practice.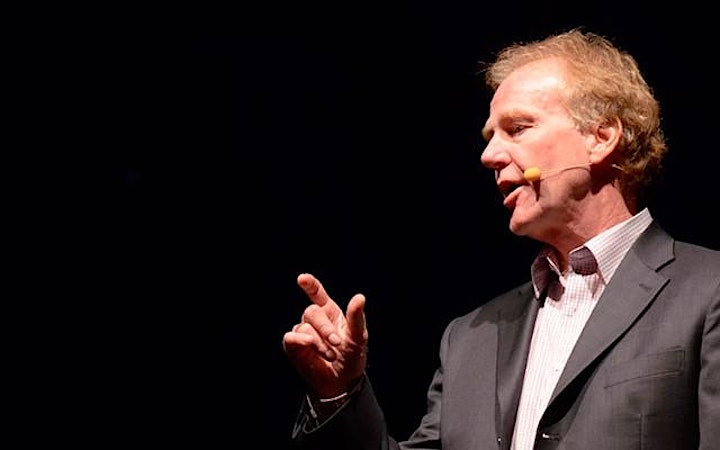 We are delighted to have a keynote from Peter Senge, the American systems scientist and senior lecturer at MIT Sloan School of Management, who is well known for his bestselling book The Fifth Discipline and his work on organizational learning and sustainable futures. In his books and articles, Senge has claimed that sustainability is both 'the necessary revolution' and 'not what you think it is'.

The evening will also feature a panel discussion among the CEOs of BASF, Port of Antwerp and Randstad and a reflection on integrated value management by Prof Wayne Visser on the challenges and opportunities of implementing sustainable transformation in practice.
What you will learn:
How a learning organization thinks about and practices sustainable development.
How the SDGs can be adopted and implemented in a more integrated, systemic way.
What sustainable transformation means to business leaders who are making it happen.

Date: 20 February 2020
Location: Antwerp Management School, Boogkeers 5, 2000 Antwerp.
19.00-19.30: Registration
19.30-19.45: Welcome and introduction from AMS Dean Steven De Haes
19.45-20.30: Keynote from Peter Senge
20.30-20.50: CEO panel discussion
20.50-21.10: Reflection from Wayne Visser
21.10-21.25: Updates from our Leadership Groups on Circular Economy and Wellbeing Economy
21.25-21.30: Thanks and closing
21:30 - 22:30: Networking reception
This event is free of charge with a no show fee policy.
With your registration, you agreed that if you do not cancel 48h hours prior to the event or do not show up, you will receive a 50 EUR invoice which will go to AMS fund, for sustainable and innovative Entrepreneurship.
More info can be found at https://www.antwerpmanagementschool.be/en/about/ams-fund