Sustainable Success: Business Conference, Classroom Lab and Networking Part...
Description
Sustainable Success is an event like no other!
First off because you are SOOO taken care of even BEFORE arriving to the event!!
Secondly because we create a space where you will find BOTH: the community and the resources you need to grow your business.
When you REGISTER EARLY you will access Complimentary life and business resources from amazing line up of experts designed to help you thrive and succeed in business and life for 100% FREE! Our way to get you to start working on yourself and business NOW.. becasue your success really matters to us....
A Value of over $500 - yours for FREE sent to you via an email shortly after registration.
This event was designed with YOU in mind. If you are a:
conscious business owner, holistic coach, practitioner, healer, spiritual leader, teacher, business coach, wellness focused business owner or creative entrepreneur...

THIS EVENT IS FOR YOU!
Featured Experts and Resources in Your Pre-Events Grab Bag:


Uranus in Taurus has flowed in and the personal and collective changes we are experiencing are in full effect! Let psychic Coach Vanessa Codorniu support you with her Energetic Tool Kit. Navigate Changes thru Empowered Intuition:
Receive THREE Energy rich mp3s Daily Practice, Clarity & Release and Repair & Energize
For years called "NYC's best kept secret," Vanessa has three decades of transformational, circle and intuitive work and service . With more than 10,000 psychic intuitive sessions & with hundreds of students both in the US, Europe & Latin America, Vanessa is an acclaimed psychic intuitive, clinical hypnotherapist and international intuitive business coach.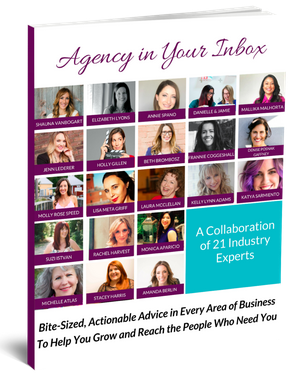 Take the uncertainty out of doing ALL THE THINGS in your business. Focus on what will move the needle with targeted insights from Amanda Berlin's Agency in Your Inbox collaborative marketing and business strategy resource: Bite-sized, Actionable Insight and Advice From 21 Experts in Every Area of Business...and Life Get Agency in Your Inbox: The Ebook
After more than a decade in the New York City public relations world, Amanda Berlin now uses her pitch powers for good. She helps entrepreneurs step into their presence, create a story that inspires others, and spread their message in the media. Amanda has created a library of template guides and trainings and works one on one with clients to guide them to strategic story-telling and media relations based on her 12 years of experience guiding strategy for major brands in the corporate world.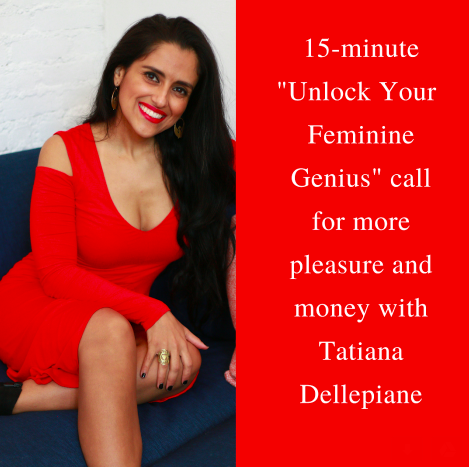 Unlock Your Feminine Genius for More Pleasure and Money Call. Tatiana helps single women connect to their body and fall back in love with themselves so that they'll have more pleasure and money. During the 15 minute "Unlock Your Feminine Genius" session, she'll help uncover what's blocking you from having the pleasure and money you desire and unlocking the feminine secrets in you so you can use them in your business or in your life.
Tatiana Dellepiane is a Sacred Sex & Relationship Expert, Shakta Tantra Teacher and founder of Priestess of the Phoenix Mystery School. She incorporates the ancient wisdom of Tantra, Goddess worship and Shamanism with practical tools for the modern world. She's been featured in Glamour, Cosmopolitan, Women's Health, Health.com, The Greatist, The Insider, Askmen.com, Stylecaster.com, and Your Tango.com.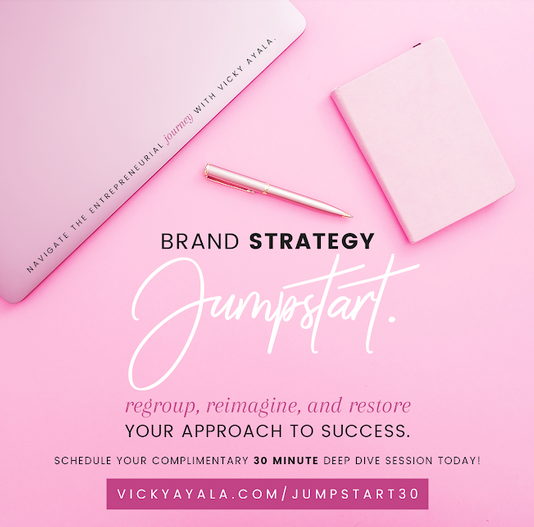 BRAND STRATEGY JUMPSTART GUIDE and CALL with brand strategist Vicky Ayala Receive a 30 minute deep dive strategy session and unlock the most pressing challenge affecting your brand's online presence.

Vicky Ayala is a brand strategist, visual storyteller, and creator of the Sacred Journey Oracle Deck. She leverages her 15+ years experience in design and online marketing to show multi-passionate entrepreneurs how to get the clarity, confidence, and courage they need to monetize their passions into a sustainable online business.
Here's a Sneak Peek at the Day's Schedule
11:00AM Doors open and Registration for Break Out Classes
Choose your breakout teacher for classroom labs. Connect with our sponsors and with other attendees while enjoying healthy delicious mornign beverages and snacks from our Drink and Food Partners
12:00 PM Experience a group meditation and visualization led by Monica Maria
Arrive in body, mind and spirit and set powerful intentions for a day of learning, connecting and growing
12:15 PM Introduce yourself to the group in a 30 second share AKA "The UN-Pitch"
Beyond pitching, speak from your heart; who you are, what are you creating, who are you wanting to connect with. You get 30 seconds to speak to the entire group.
1:00PM Leave inspired from our intimate classroom breakouts
Take notes, ask questions and leave with a plan of action from the intimate classroom breakouts taught by our business experts.
2:00PM Enjoy complimentary light lunch and dessert snacks from our featured Lunch partners
3:00PM Get ready to be moved into a deeper level of understanding
Our main speaker takes the stage and guides you through an experience that will give you the deeper understanding needed to create business success from a soul aligned place!
MAIN SPEAKER: MONICA SHAH Business Coach for Entrepreneurs, Women, Coaches and Creatives

Monica Shah is a 7-figure business owner, coaching women in building businesses that change their lives, their families' lives, and their clients' lives. Many of her clients have doubled and tripled their revenue within one year of working with her.
TOPIC: Revenue Breakthrough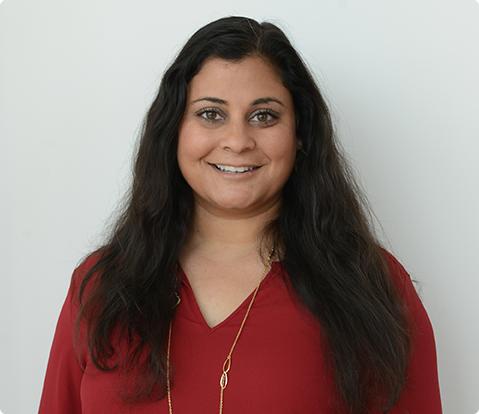 4:00 PM Relax with a soothing sound healing concert with Jolene Star
Sit back, relax and integrate the day's learning with one of our expert sound healers leading you in healing acoustic vibrations.

5:00 PM Networking Happy Hour with booze free cocktails
Our final hour is time to celebrate and connect with the community while enjoying alcohol free elixers from Curious Elixirs and snacks via Rhythm SuperFoods

*Schedule is subject to change
Your Ticket includes:
A Pre Event Virtual Grab Bag of complimentary resources before the event

A Classroom Lab with your choice of Business Experts*

A Group Sound Healing Bath and Networking Closing Party

Yummy Healthy Snacks and Beverages to keep you satisfied and refreshed all day

A Digital Goodie Bag filled with free business resources and exclusive invites, post event
* (Filled on a first come, first served basis)

A complete list of business teacher experts, speakers and other sponsors will be found at this link http://www.thelifestylelounge.events/sustainable-success
Tickets are non-refundable. No exceptions.

Generously supported by: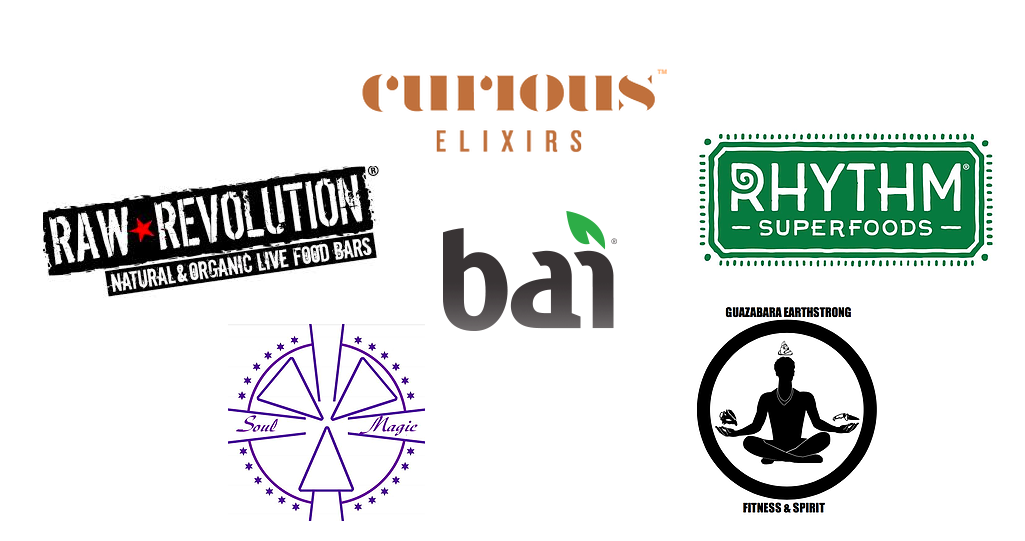 Save
Save
Save
Save
Organizer of Sustainable Success: Business Conference, Classroom Lab and Networking Party
After going from hopeless and homeless to faithful and six figures plus in less than nine months', Spiritual Teacher and Mentor, Monica Maria now guides other leaders reclaim their power and take their lives and businesses to their NEXT evolution.
​
Monica Maria has coached alumni of The Institute of Integrative Nutrition with their health coaching businesses as well as clients around the world. Her combination healing and business events have been featured inside The New York Times Building, The Wix Lounge, The Gansevoort Hotel and in schools of the Department of Education of New York.

Monica Maria has over 28 years of experience in the area of personal growth + development and 13 years of experience in the wellness business field. She is a Certified Master Reiki Healer, BioDynamic Breathwork Practitioner, Holistic Health Coach, Akashic Records' Reader, and Shamanic Healer. She holds a Master of Science in Education and Psychology.