Shop safely and for freezy!
About this Event
Shopping at the Zen Zone is a "no money situation!"
Shop sustainably and safely in our outdoor garden. How it works: select items from your closet that no longer bring you joy and swap them out for something new from the rack at Zen Zone Miami.
During your appointment time, the rack will be placed outside so you can enjoy a contactless swap experience. New items are added all the time so come by and swap often!
If you would like to bring a friend that is fine, we just ask that you limit your group to 3 people maximum.
We also accept donations for your convenience. Thank you for shopping sustainably! Message us on Instagram with any questions @zenzonemiami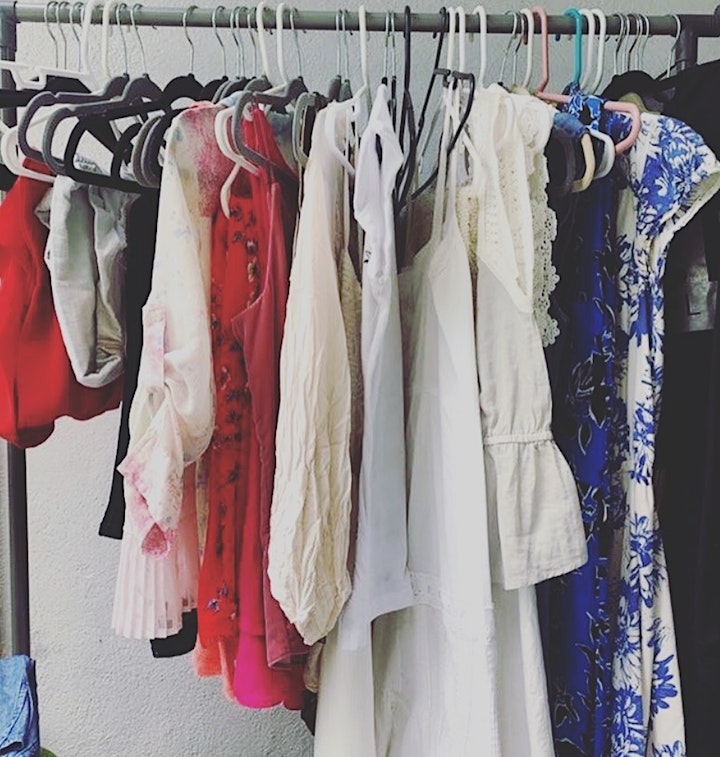 How we're being COVID safe:
The health and safety of our community is important to us. We are taking the following measurements to keep you safe.
- Wearing masks or face coverings
- Requiring visitors to the garden to wear masks
- Practicing social distancing
- Disinfecting and sanitizing all surfaces throughout the day and in between guests and events
- Limiting group and event sizes
- Having easily accessible hand sanitizer for all guests