Sustainable Seafood and Fishing — SFPLA General Meeting December 2016

Saturday, December 17, 2016 from 1:00 PM to 3:00 PM (PST)
Event Details

Slow Food Preservers Los Angeles December General Meeting
Come join us in Santa Monica for our December General Meeting where you'll hear Captain Ben Hyman of Wild Local Seafood talk about sustainable seafood and fishing! Captain Hyman will be talking about buying seasonal and local fish, his adventures fishing off the coast of California as well as how to prepare and serve some wonderful seafood dishes!
We're also partnering with Westside Food Bank this meeting as well as our annual gift exchange and potluck! 
Captain Ben Hyman - Wild Local Seafood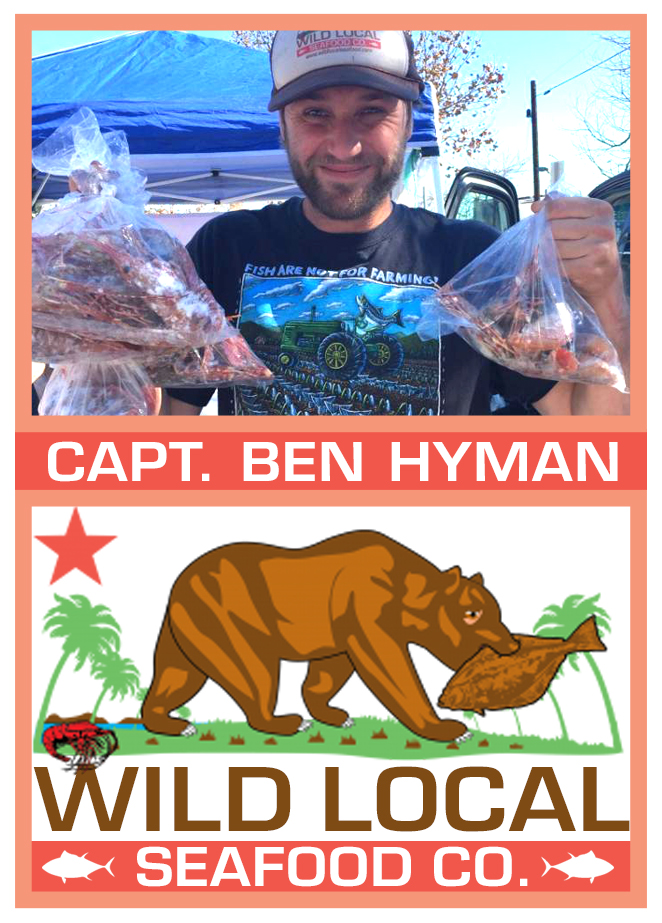 GO WILD! Wild Local fish are sustainable and delicious without the environmental repercussions caused by poor fishing practices abroad. Wild Local Seafood Co. strives to deliver a higher caliber product to fine eateries, purveyors of seafood, and the general public whom deserve it the most! We specialize in local seasonal fisheries and, due to the decades the owner has spent up and down the state fishing, contacts are plentiful to deliver you fresh, delicious seafood. Our seafood includes Local Halibut, White Sea Bass, Pacific Red Rock Cod, Lingcod, Uni (urchin), Local Spiny Lobster, Local SB Stone Crab, Local Dungenous Crab, Local Swordfish, Local Black Cod, Local Spot Prawn and Ridgeback, Local Oysters, Local Tuna (Seasonal Albacore and Ahi) , Yellowtail, Black Gill, Local Wild California King/Chinook Salmon, and much more! Support our Oceans and go Wild Local Seafood Co!
Los Angeles Magazine - Santa Monica Farmers Market Report: Spot Prawns are Back
Westside Food Bank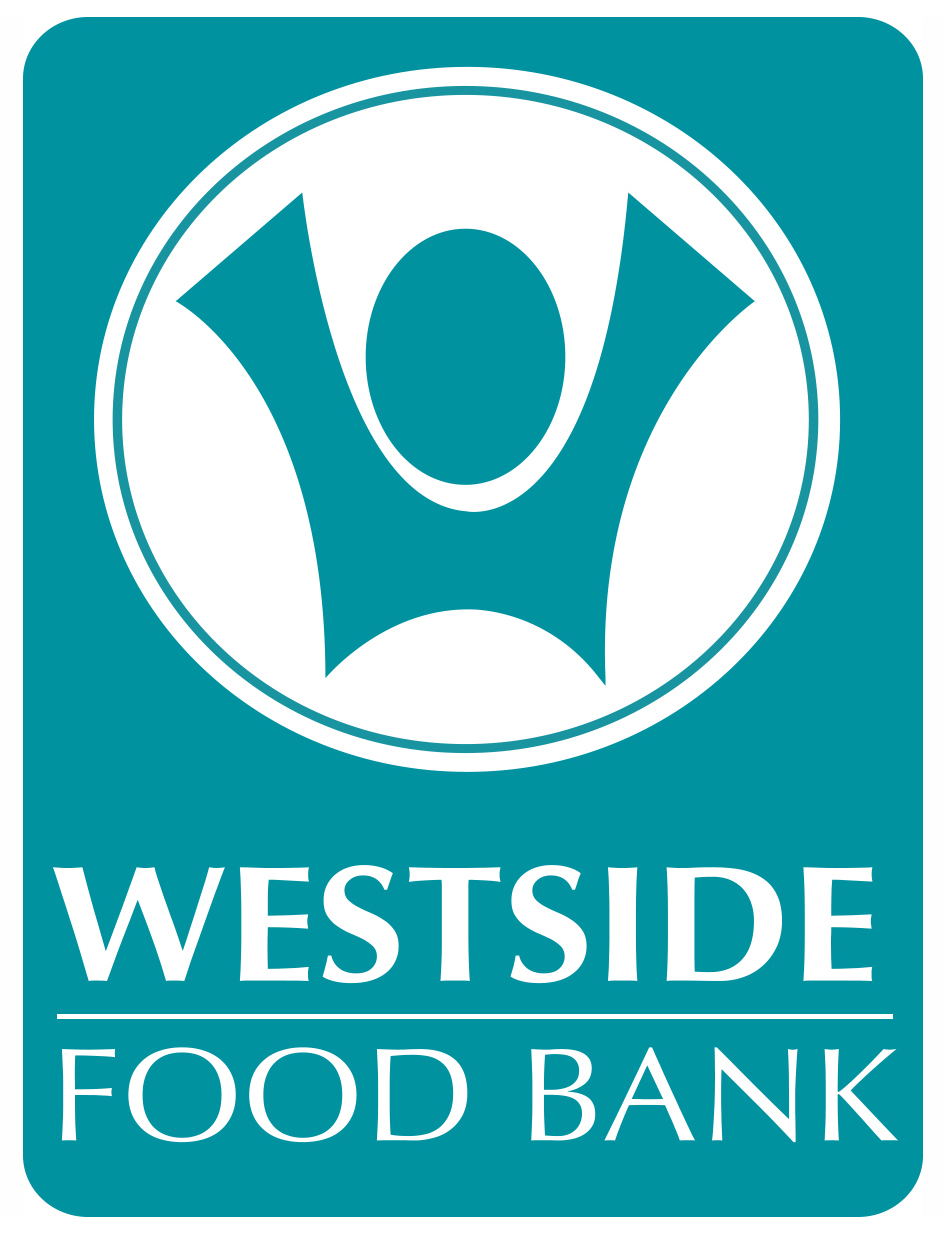 Westside Food Bank's mission is to distribute as much food as possible to local agencies with food assistance programs and to reduce food waste on the Westside of Los Angeles County. As the food bank warehouse for the Westside since 1981, we annually distribute 4.5 million pounds of food to over 70 local social service agencies. We do not distribute food directly to individuals, only to agencies.
Donation Needs — Please bring all items to this event and we take all contributions to Westside Food Bank after the meeting. 
CANS OF:
Tuna, Vegetables, and Soup

Fruits and Fruit Juices

Pork & Beans

Stews & Other Meats
PACKAGED FOODS:
Pasta, Lentils, Pinto and other beans.

Macaroni & Cheese & Packaged Dinners

Instant Soups

Hot and Cold Cereals 

Peanut Butter & other Nut Butters 

Nutritional Bars: protein, granola, energy or breakfast bars
BABY NEEDS:
Infant formula

Jar foods – all flavors and stages

Crackers, teething biscuits, and cookies

Raisins & fruit snacks

Juices: jars, cans, pouches and boxes

Infant and children's cereals
OTHER ITEMS NEEDED:
Travel size shampoo

Travel size conditioner

Travel

 size soap

Travel

 size bath & shower gel

Travel

 size toothpaste and toothbrush

Towels (Clean, gently used or new)

Plastic forks, spoons and knives

Paper plates and cups

Paper towels, napkins

Small packages of condiments such as ketchup, mustard, salt, sugar, pepper
ANNUAL (FOOD) GIFT EXCHANGE!
GIFT (FOOD) EXCHANGE — If you'd like to participate, please bring something to swap like homemade jam or jelly, dehydrated goods, fermented foods, bounty from your fruit trees or garden.  
POTLUCK!
POTLUCK — Please bring something to share! Salads, breads, crackers, cheese, homemade treats, bounty from your trees and garden!
General Meeting Agenda
SFPLA General Meeting Agenda For December 2016
1:00 pm Call to Order/Welcome Visitors/Guests (Marcella Missirian)

1:15 pm 

Continuing Education:

Captain Ben Hyman Wild Local Seafood

2:15 pm Break (potluck) 

2:30 pm SFPLA Business - Directors Reports

2:45 pm Gift (Food) Exchange

3:00 pm Adjournment
Connect with Slow Food Preservers Los Angeles
Information about the upcoming Certified Instructor Program in 2017 
When & Where

Virginia Avenue Park - Thelma Terry Workshop 3
2200 Virginia Avenue
Santa Monica, CA 90404


Saturday, December 17, 2016 from 1:00 PM to 3:00 PM (PST)
Add to my calendar
Organizer
Our mission is simple. To celebrate good, clean, wholesome food. We are the food preservation specialists for Slow Food LA. Our volunteers, known as Slow Food Preservation Advisors, are a group of dedicated individuals who have received special training in food preservation techniques. These volunteers generously donate their time and talents, and teach food preservation techniqchef ernie miller teaching classues to many groups at at many venues all over Southern California.
Our volunteers teach classes at the special events, such as the Los Angeles County Fair and the Orange County Fair. We are currently teaching a series of classes at several locations in Los Angeles County, and we are available to conduct demonstrations for Farmer's Markets, festivals, churches and synagogues, libraries, schools, clubs, and special events.
If you would like to set up a food preservation demonstration for your organization or arrange for one of our Slow Food Preservation Advisor volunteers to teach a class for your event, please contact us at: preservers@slowfoodla.com