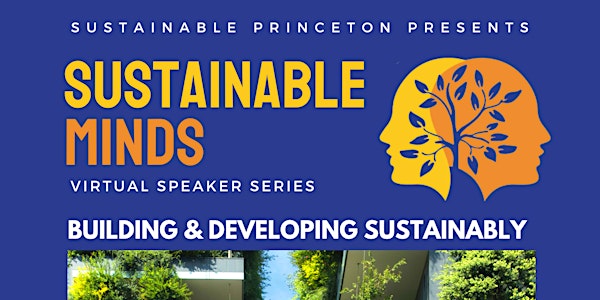 Sustainable Minds: Sustainable Buildings & Development (virtual)
Learn how Passive House and net-zero-ready construction can help Princeton reach its climate action goals and address the housing crisis.
About this event
Learn how informed development and construction practices can be used as tools to counter climate change in Princeton.
Ken Levenson of (Executive Director of Passive House Network) and Christina McPike (Director of Energy & Sustainability of WinnCompanies) will demonstrate how thoughtful design encourages sustainable behaviors, addresses social equity issues, and how Passive House, net-zero and net-zero-ready buildings can be achieved within realistic budgetary constraints.
A number of case studies will be presented, including a mixed-income multi-family affordable housing development to be built in a special improvement district in Princeton, New Jersey.
AIA HEALTH/SAFETY/WELFARE CONTINUING EDUCATION CREDITS PENDING
Don't miss this 1-night only, virtual event! Registration is free and open to the community.
https://www.sustainableprinceton.org/event/sustainable-minds-building-developing-sustainably/