Description
We're all sold out! Sign up >>here<< so you don't miss our next eco-design events.
No Nasties Knitwear, Without Sacrificing on Style


Details
Join Offset Warehouse in The Members' Club for this panel discussion with four leaders in the Knitwear Industry:
Katie Jones from Katie Jones Knit,
Alison Baker from Ally Bee Knitwear,
Timothy Andrews from Knitworks London.
Kate Morris from CROP
Learn about Katie Jones' foray into Make It Yourself knitwear, how Alison Baker overcame the challenge of sourcing ethical and sustainable natural fibres for her knitwear line, Timothy Andrews' leading industry tips on the construction and design of knitwear, and Kate Morris on her award wins and navigating the knitwear design world whilst sticking to your ethics.
This panel discussion will focus on the challenges that brands face when producing sustainable and ethical knitwear and how they overcome this, ethical alternatives to mass-produced products, issues with quality control, and ways you can diversify your income streams. Our speakers have a width and breadth of knowledge, that will help you build or establish your knitwear business, or merely grow your knowledge on the knitwear industry itself.


Speakers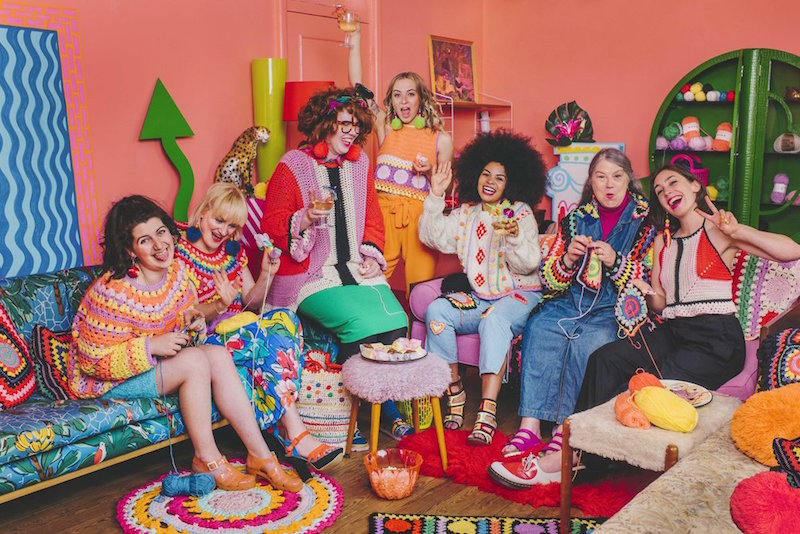 Katie Jones is a knitwear designer who teams playful aesthetics with serious ethics! Katie's self-named brand was launched by the British Fashion Councils Estethica after finishing her MA at Central Saint Martins, and she won Selfridges Bright New Things Award in 2016. It has been stocked in luxury stores worldwide and featured on the pages of global fashion and craft publications such as Vogue Dazed and Confused, AnOther, The Telegraph, The Guardian, Stylebubble, Mollie Makes, Inside Crochet, Selvedge Magazine, and Simply Crochet. Katie has taken a step away from selling finished products to launch her Make-It-Yourself Collection, the designer's new #sofasnotsweatshops mantra puts the task of constructing the garment in the hands of the customer, joining in with the love of the make and making luxury fashion accessible! She offers patterns, workshops and weekend retreats. We can't wait to hear why she made this change, and why it is a more ethical choice.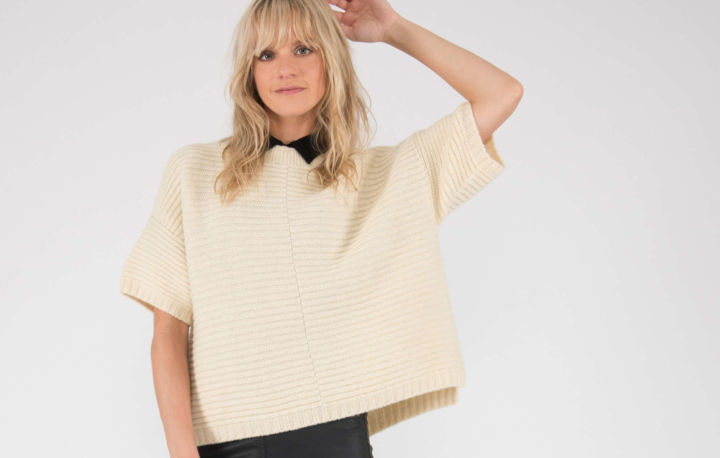 Alison Baker - Ally Bee Knitwear
Alison Baker is the Founder and Creative Director of Ally Bee Knitwear. Launched in London in 2014, Ally Bee is a brand committed to sourcing only yarns derived from sustainably produced raw materials, local provenance, limited or no dyeing or recognised eco-certifications. Yarns range from bespoke-spun British alpaca made especially for the Ally Bee collection, to cradle-to-cradle certified. Ally Bee collections are manufactured in small factories in the UK, or hand-knitted in a B-Corporation knitwear studio in India.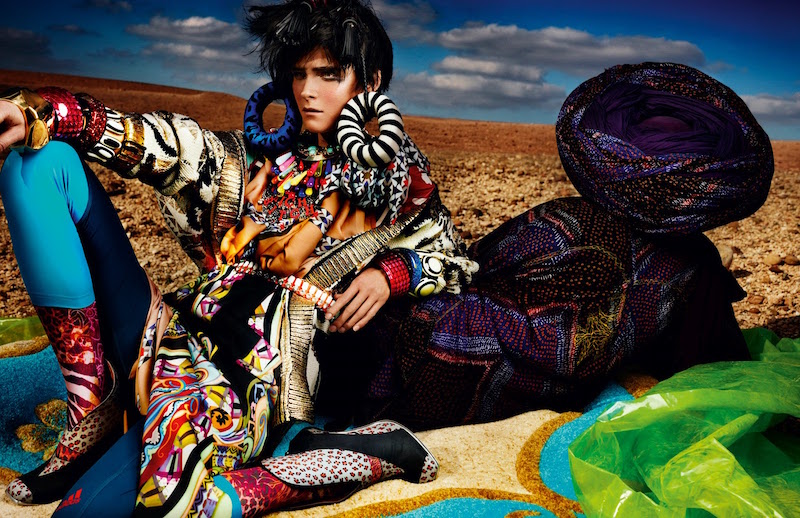 Timothy Andrews - Knit Works London
Timothy Andrews is an all-around knitwear professional working at the highest level of knitwear design through consulting, designing and teaching. His designs have been described by Susie Bubble as 'a rainbow attack of patterns and textures', 'playful and fun, with bold, cartoon-like colour palettes. Pieces have featured in British Vogue, i-D and Dazed & Confused amongst others. He is the owner of KNIT WORKS LONDON; a Specialist knitwear design studio in Bethnal Green, London. Offering technical and practical support for the fashion design industry, for fashion/textile students and graduates, and for home users of knitting machines. Services include design consultancy, fabric and garment development, training, technical support, machine hire and the retail of high-quality machine knitting yarns. Working with Alexander McQueen, Burberry, Pringle, Mulberry, Missoni, Craig Green, JW Anderson, Simone Rocha, Bally, Yeezy, Victoria Beckham, McQ, Topman Design, Monsoon and many others.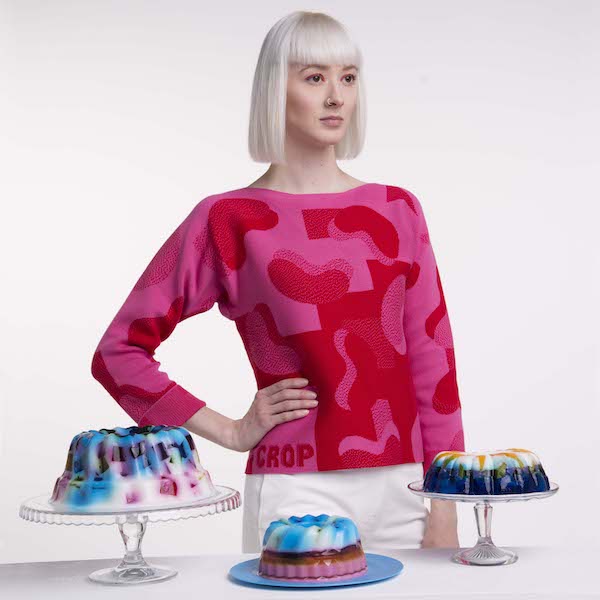 Kate Morris is a vegan knitwear designer driven by the desire to change attitudes within the fashion industry. She studied an MA in Fashion Knitwear Design at Nottingham Trent University last year where she specialised in sustainable plant fibres and seamless knitwear construction. Her concept brand 'CROP' was recognised as 'Best Wool-Free Brand' in the 2017 PETA Fashion Awards. In 2017 Kate was also awarded first prize in the world's largest sustainable fashion design competition, the 2017 Redress Design Awards, (formally known as the Eco Chic Design Awards.) Which led her to launch an upcycled knitwear collection with new Hong Kong brand 'The R Collective'. She is currently working for luxury knitwear brand 'Chinti and Parker' exploring the technical knitwear possibilities within the industry.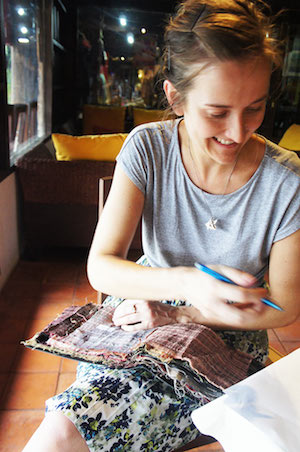 Chair

The Panel will be chaired by Charlie Bradley Ross (above) founder of Offset Warehouse and The Members' Club. Charlie sources and develops sustainable textiles from around the world and works with designers to create products that are more environmentally and socially responsible.
Format of The Evening

We will kick off the panel discussion at about 7.20pm, but if you're running a bit late, please don't worry about missing it or disturbing the talks - please join in. You will hear from each of the speakers about their brand and what they do, and then we will dive into asking questions, with time for audience questions too.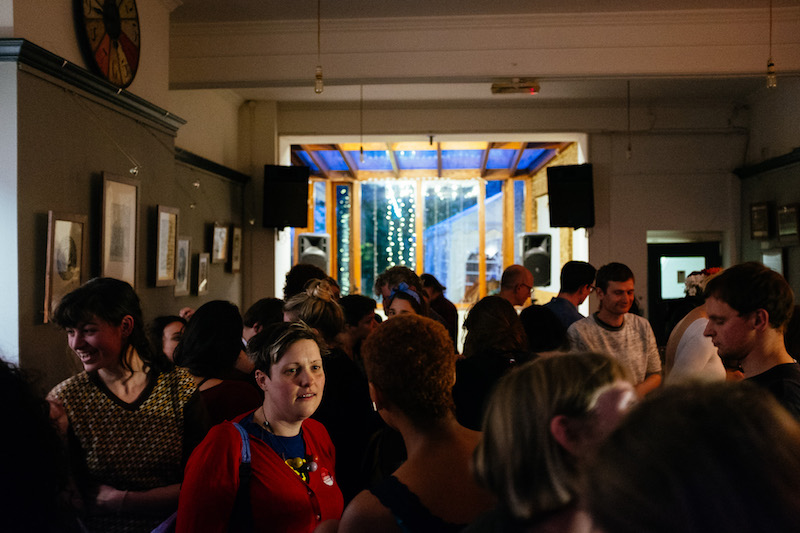 Venue
We are delighted to be holding the event at St Margaret's House, Bethnal Green. It is a unique charity supporting creativity & wellbeing in Bethnal Green. We will be in the lovely Gallery Cafe who have a fully licensed bar and will also be offering teas, coffees and soft drinks. Completely vegan, not only have they won Best Cafe in Bethnal Green at the Time Out Love London Awards for the last three consecutive years, but all profits generated by Gallery Cafe go straight back into St. Margaret's House. (The cafe will not be serving food on the evening.)


Price
All this for just £10.
Or FREE if you are a member of The Members' Club.

We look forward to meeting you!
Any questions, please don't hesitate to get in touch:
info@offsetwarehouse.com
Best wishes,
Charlie
If you're building a business and would like support and practical strategies to grow and develop your business in a socially responsible and ethical way - then you'll love The Members' Club. The Members' Club brings together resources including masterclasses, interviews with entrepreneurs, technical tutorials, live Q&A's, events and a private community. If you'd like to know more, register your interest here.