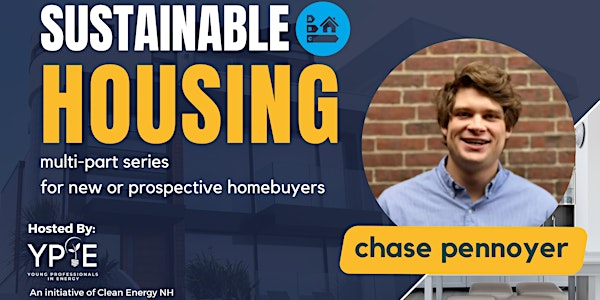 Sustainable Housing: Chase's Story
With increased energy costs and home prices, these young buyers keep energy efficiency and renewable sources in mind.
When and where
Location
31 Warren St 31 Warren Street Concord, NH 03301
About this event
**THIS EVENT IS NOW AN IN-PERSON TOUR AND NETWORKING EVENT**
As more millennials and Gen Zers make investments into homeownership, they may be forgetting important, yet invisible, features - energy efficiency and clean energy technologies. A home built with these sustainability measures also makes for a more comfortable, economical, safer, and healthier home for its residents.
Introducing young people to sustainable home design and renewable energy is critical to our future. In this multi-part series, young people will share their stories of creating energy efficient homes, and speak with the individuals that made it possible. Given the rising costs of purchasing a home, it's important to understand the energy costs around homeownership and what measures can be done to reduce these costs.
In part one of the series, we'll hear from recent home buyer, Chase Pennoyer, about the cost-effective sustainability renovations and the resources and incentives available to fund these endeavors. Chase has invited us into his home for a tour to showcase the energy efficiency measures he has used.